COZUMEL TWO TANKS DIVE (CERTIFIED)
Unforgettable experience !!!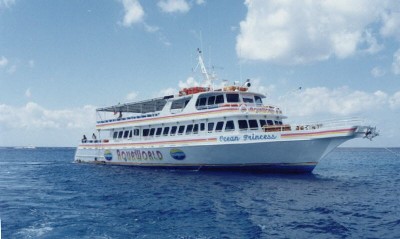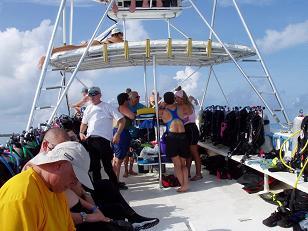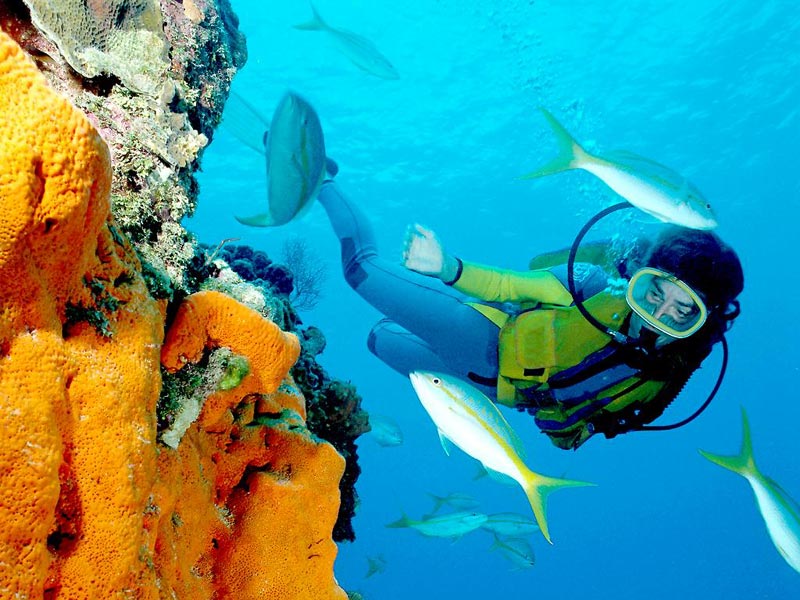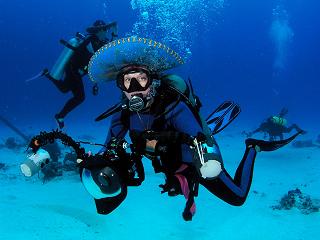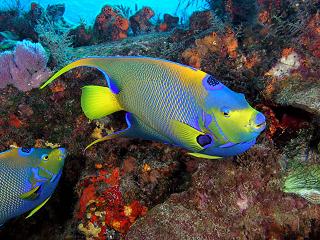 Cozumel is an island of countless attractions in the middle of a sea of excitement. Your vacations in Cozumel will be full of surprises and adventures as you explore its wonders as well as a great variety of activities and sports. Warm, friendly people live in the small town of San Miguel, where a waterfront boulevard offers spectacular views from its restaurants, cafes, and stores.
A Cozumel visit is ideal for putting up your feet and unwinding, and since its waters are tranquil and transparent, it is also perfect to practice water sports. Just offshore, you find the world´s second largest coral reef and you will feel compelled to snorkel.
In our tour we depart from the Marina meeting point in Cancun at 7:30 am and there, we will take you to Playa del Carmen dock in a comfortable air-conditioned bus (only 50 minutes ride). In Playa del Carmen we will take you to aboard our speed boat to take you to Cozumel, it takes only 40 minutes.
Arriving to Cozumel our guides will take you to our marina on the beach (five minutes walking distance) Arriving to the marina our dive master will privide you with your scuba diving equipment (mask, fins, snorkel, weights, regulator, tanks, BC). We will visit two reefs, the fist one is a one tank deep dive (70 to 80 feet deep average) after we will go for the second tank dive in shallow waters (50 to 40 feet deep average). The reef that can be visited are Santa Rosa, Palancar, Chancanab, Paraíso or Paso del Cedral. It depends of the weather conditions are the reefs that we will go, and this is decided until that moment. And enjoy of this real heaven in earth !!!
After visiting the reefs we will take you back to Cozumel downtown, to a restaurant to have a delicious lunch (to choose chicken fajitas, beef fajitas or fish).
After lunch, shopping time to get great deals of this duty free shops.
After shopping, we will take you back to Playa del Carmen around 6 pm to take our transportation from Playa del Carmen to your hotel in Cancun
Itineray
07:30  Meeting point (very close from your hotel)
08:00  Departure from Cancun to Playa del Carmen by air-conditioned bus
09:30  Arrival to the pier of Playa del Carmen
10:00  Departure of the speed boat to Cozumel (450 passengers capacity)
10:45  Arrival to Cozumel
11:00 Scuba diving
14:00  Return from the Scuba Diving tour to our restaurant in downtown to enjoy a delicious lunch
15:00  Free time for shopping and sightseeing in downtown Cozumel
16:30  Appointment at the Cozumel main pier to take the ferry to get back to Playa del Carmen
17:00  Desparture from Cozumel to Playa del Carmen by boat
17:45  Arrival to the Playa del Carmen pier to take our transportation to your hotel
19:00  Arrival to your hotel.
Important notice:
It is very important to bring your valid diving certification card If you get to the marina and you don´t have it you won´t be able to dive and no money will be given.
There is a federal tax of $6 usd for every person that visit the reefs and the pier, and this fees are payable directly in Cozumel.


Recomendations:


Light sportswear
Walking shoes
Hat
Camera
Certification (valid)
Suntan lotion


Tour Includes:

Round trip transportation from the marina in Cancun (near your hotel) to Playa del Carmen
Rournd ferry transportation Playa del Carmen to Cozumel
Beach club facilities
Guide
Scuba diving equipment
Dive master
Two tanks
Lunch
Time for shopping



Departure Days:
Monday
Tuesday
Wednesday
Thursday
Friday
Saturday
Sunday


Departures:
7:30 am