DOLPHIN SWIM ADVENTURE AT COZUMEL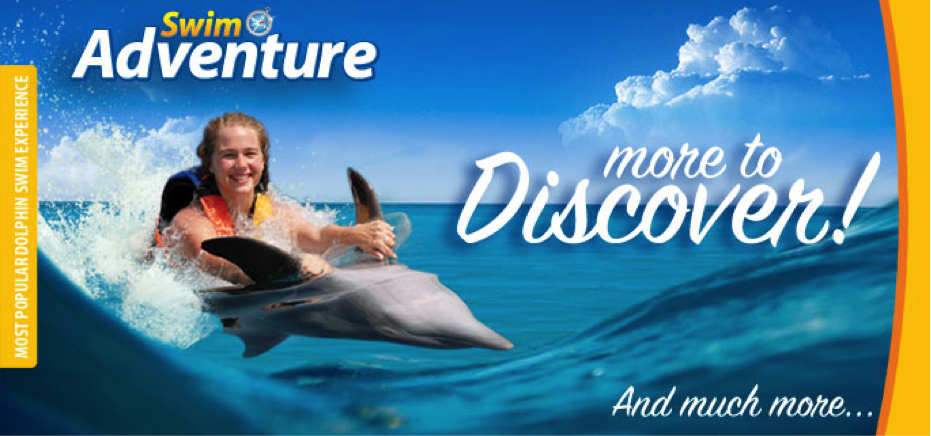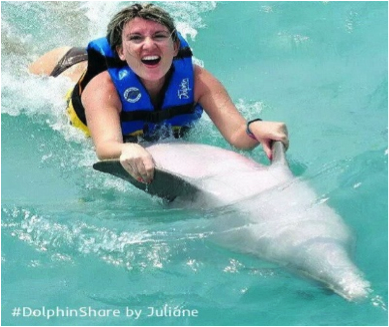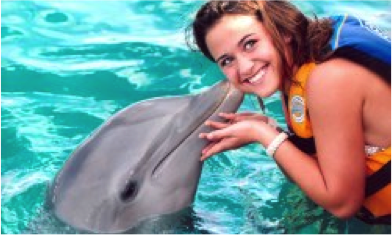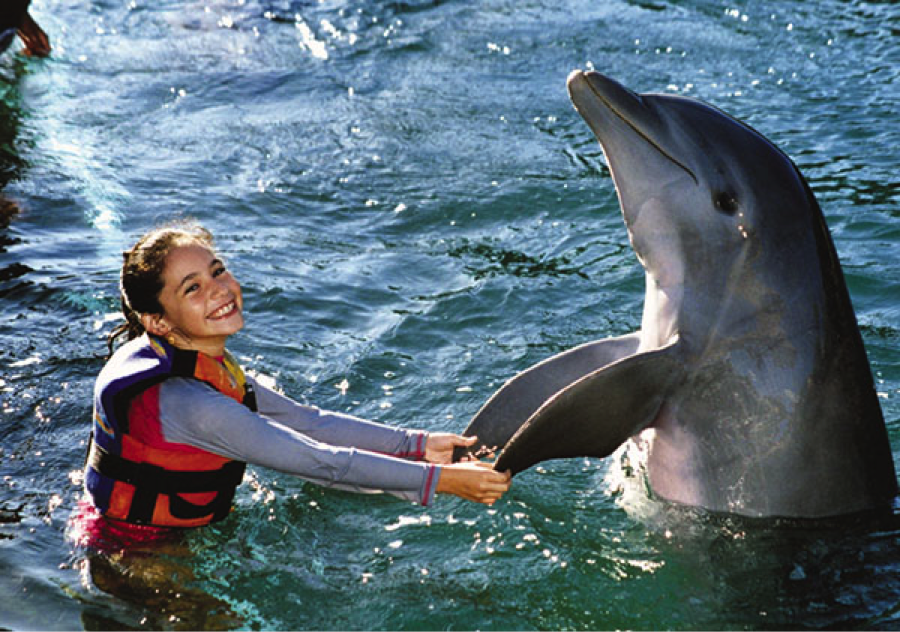 Among the many things to do in Cozumel and the activities the island has to offer, the Dolphin Swim Adventure is a must-do. The island, known for its snorkeling and diving opportunities and colorful sea life, is the home to our dolphins.

At Dolphin Discovery Cozumel we have one of the most interactive dolphin programs in the Caribbean and one of the many things we love about Cozumel´s marine life.
What makes this tour unique is the use of a snorkeling mask, which allows you to see the dolphins interacting in their underwater world. In addition, the tour includes the famous belly ride.

You will hold on to the dolphins fins as he swims backwards.
The dolphin will give you a kiss, a hug, and say hello with their fin. Start planning your trip to Cozumel today! Dolphin Discovery's amazing marine animals are waiting for you.





Recomendations:

Light sportswear
Swimming suite
Towels
Comfortable shoes
Hat
Camera
Biodegradable sunblock

For safety reasons 5 month and up- pregnant women cannot participate in any of our aquatic programs. Only in Encounter, program women with less than 5-month pregnancy can participate with another adult as a companion and after signing the Responsibility Form. It is important to arrive 30 minutes before your program.

If you have any health, condition or physical disability please contact our call center before you make your reservation so we can provide you full information about our services.

Tour Includes:

Chankanaab National Park Garden
Buffet & 2 non-alcoholic beverages during lunch (Seasonally opens on Sunday when only includes a box lunch per person).
Facilities: pool, lockers, showers, restrooms
Snorkel in Chankanaab National Park (Equipment not included)
Chankanaab National Park entrance fee
This swim with dolphin interactive program includes the famous belly ride, boogie board, a handshake, hugs, kisses, a dolphin's song, and free time with the dolphins.
15 minute briefing and 30 minutes with the dolphins



Departure Days:
Monday
Tuesday
Wednesday
Thursday
Friday
Saturday