CHICHEN ITZA ALL INCLUSIVE & CENOTE / TULUM COBA TOUR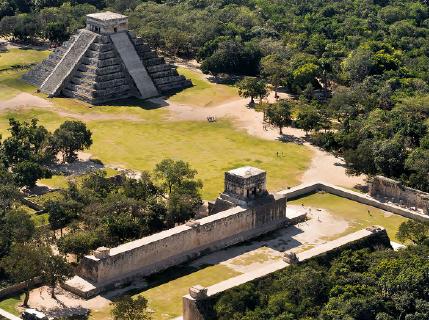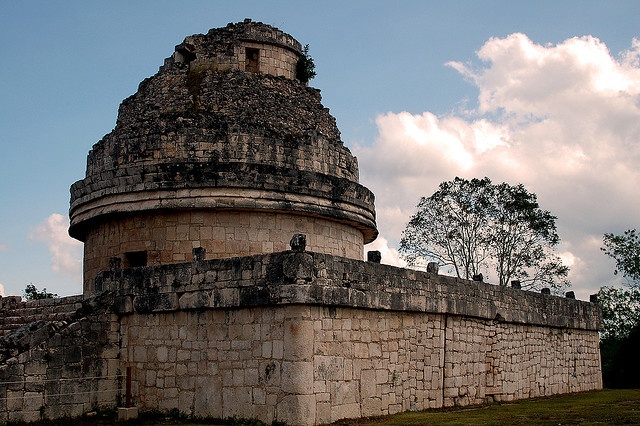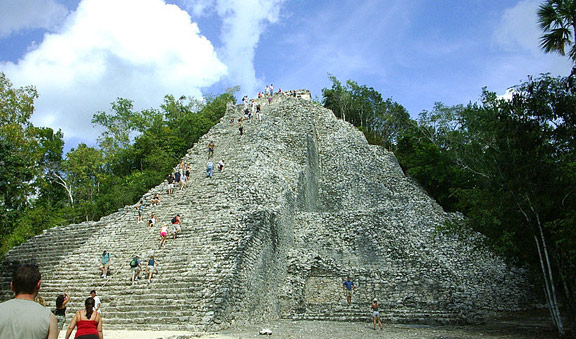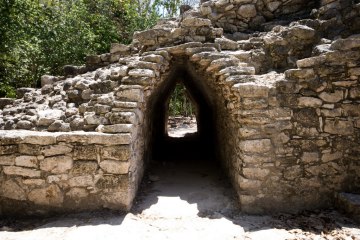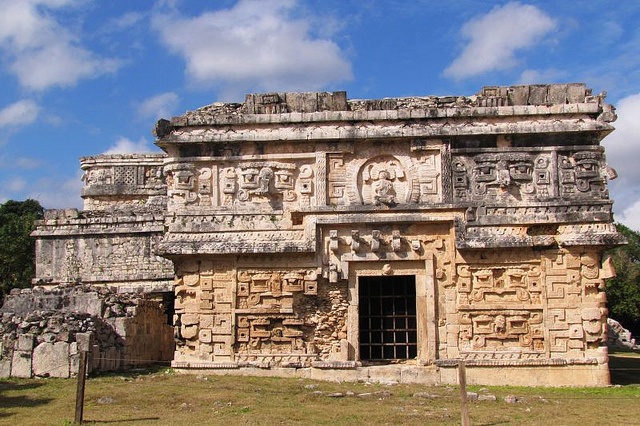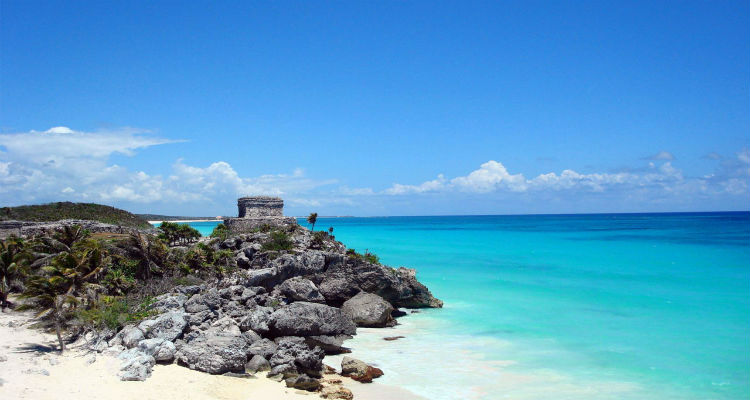 Tulum and Coba
Explore Tulum and Coba, two of the most important Maya cities in the area!

Our journey begins as we reach Tulum ruins, an ancient Maya city famous for the breath-taking views of the Caribbean Sea it offers to visitors. After a thorough guided tour through well preserved pre-Columbian buildings at Tulum Mexico, such as El Castillo or The Temple of the Descending God, you will have plenty of free time to explore the site on your own and take excellent photos. You may even make it downstairs to the world-famous Tulum beach (it´s worth the effort, trust us on this one).

Then we will have lunch at a local Maya restaurant, to later continue our trip to Coba Mayan ruins. Coba is one of the largest pre-hispanic cities built by the Mayas (Coba Mexico is estimated to have had some 50,000 inhabitants) and it features Nohoch-Mul, the tallest structure in the Yucatan Peninsula with its 138-feet height. Unlike other temples in the region, you can actually go up all the 120 steps Nohoch Mul has. The view... well, it is simply amazing!
So come with us on this Tulum Coba adventure! You will love learning more about the ancient Maya civilization on this journey through time while making memories and taking great photos.

CHICHEN ITZA ALL INCLUSIVE
Come and enjoy an unforgettable experience in our Chichen Itza Plus with drinks and snacks during the ride.

Our tour departs from your hotel in first class air conditioned vehicles and certified guide who will assist you during all the tour

On the way to Chichen Itza you can enjoy a box lunch with fruit, sandwich and one drink, after we will make a technical stop at the hand crafts store to use the facilities (bathrooms) and stretch the legs for a while, as well you may want to do some shopping for original Mayan souvenirs and handicrafts

After this stop, we will go for lunch to and comfortable air-conditioned restaurant where you will enjoy a delicious lunch buffet with salad bar, pastas, typical Mayan dishes, beef, chicken, pork and dessert. 2 Drinks is included during the lunch (soda or beer)

Afterwards we will continue our tour to visit Chichen Itza (located at only 15 minutes from the restaurant). In Chichen Itza we will stay for two hours for the tour guide explanations and free time.

After the visit to Chichen Itza we will visit the cenote "Suy Tun", where you will have 45 minutes to swim in its crystal clear waters and take pictures of this impressive natural place.

Then, we will get on our transportation to Valladolid to make a panoramic visit and then we will get back to your hotel around 8 pm.





Recomendations:
Wear light sport clothes, comfortable walking shoes, Sunglasses, hat or cap, biodegradable sun block and Bring bathing suit, beach towel, money for shopping

Tour Includes:

TULUM & COBA
CHICHEN ITZA & CENOTE "ALL INCLUSIVE"

Round-trip transportation in first class air conditioned vehicle
Certified English speaking guide
Entrance fees to Tulum and Coba
Guided tour at the archaeological sites
Lunch Buffet

• Transportation in first class air conditioned vehicles.
• Certified English speaking guide.
• Light breakfast (Ham & Cheese croisants,1 fruit juice or soda
• Entrance fee to Chichen Itza.
• Lunch buffet and drinks during the lunch (fruit water, sodas or beer.
• Entrance to Xcajun Cenote.
• Visit to Valladolid. 



Departure Days:
Monday
Tuesday
Wednesday
Thursday
Friday
Saturday
Sunday