SWIM WITH DOLPHINS PREMIUM
Do it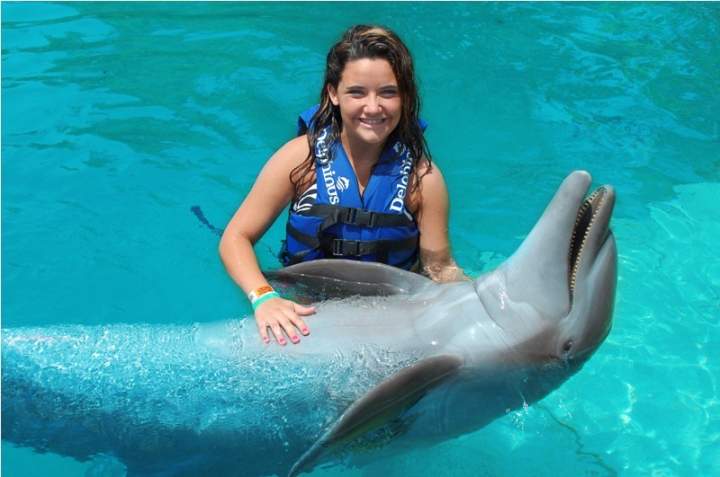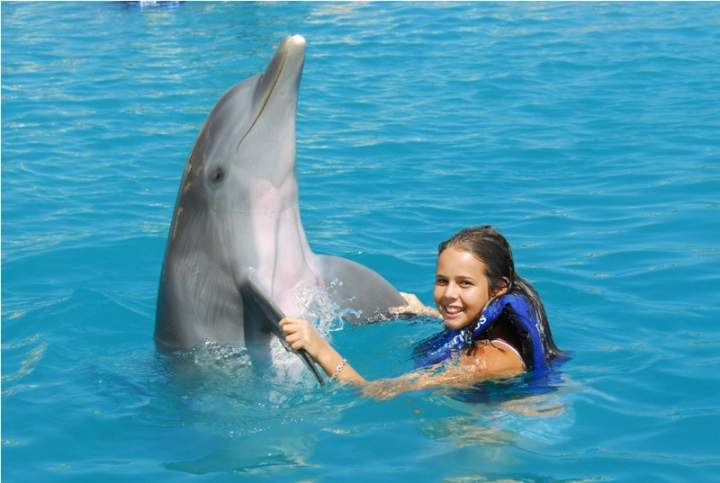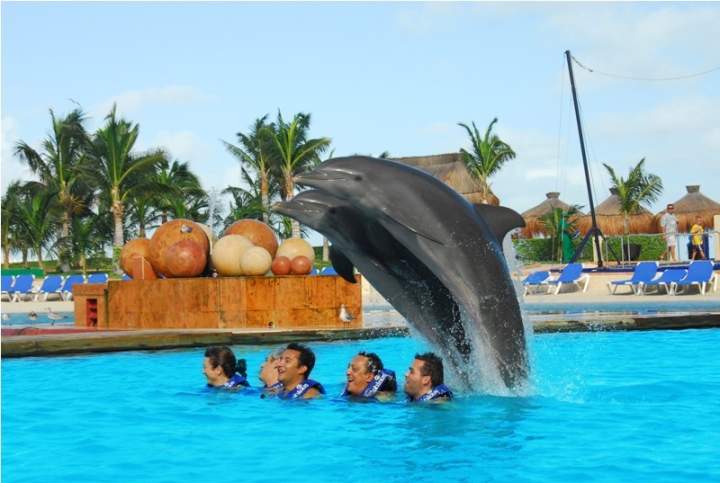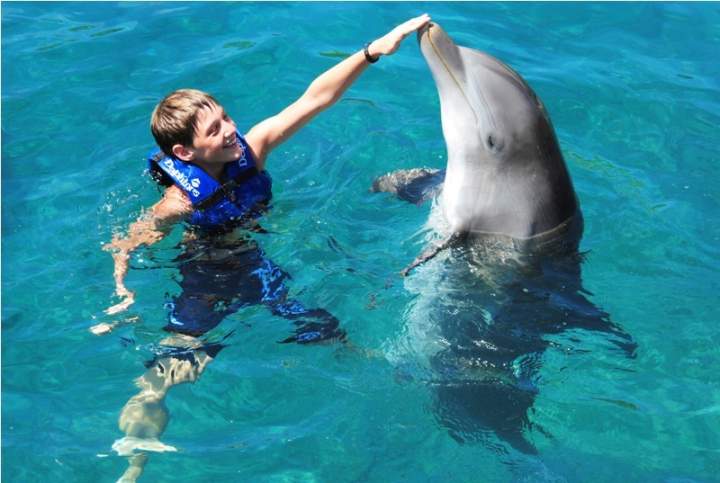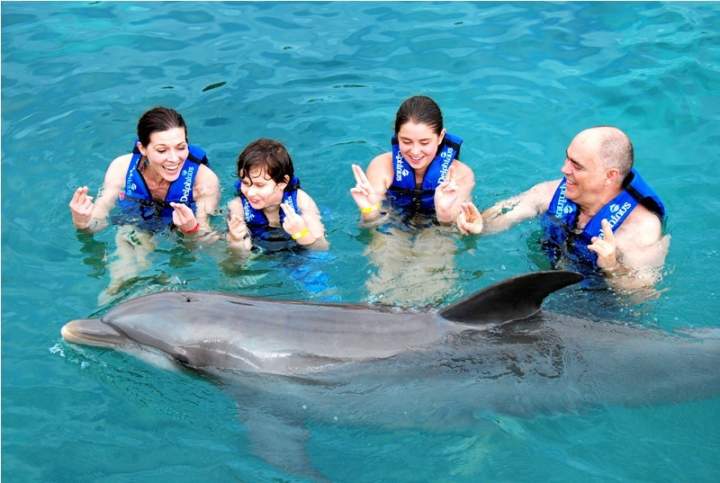 We bring to you Primax, a special swimming with dolphins program to interact with beautiful dolphins, that you won´t be able to experience anywhere else. Observe the intelligence and amazing abilities of these animals.

We pick you up from your hotel in comfortable firs class air conditioned transportation to and from Dolphin Center. And it will take about 30 minutes to get to the Dolphin Center.
There you will be assisted by our professional guides who will take you to our video room where you will be able to see basic and interesting information and instructions of how to communicate with the dolphins (10 minutes video briefing). And after, we will take you to the dolphins.
What truly stands out from your swim with dolphins during the Primax program is the Foot Push activity, were dolphins will impel you with all of their strength and make you glide thru the water! Afterwards, you´ll be entertained by our dolphins impressive jumps, and, since we don´t want you to miss a thing, you´ll enjoy this amazing demonstration from just a couple of meter away, something that only we can offer. With our Primax Program you will be able to:
Foot push
Kisses
Hugs
Jumps
Signals
Swirl
Dolphin Sing
Free interaction time
Signaling dolphins
Time: 60 minutes (50 in the water and 10 in briefing)

At the end, you will receive a diploma. Children in the program will also receive a diploma as well. You will be able to use our facilities such as bathrooms, showers, dressing room, handicap facilities, lockers (valid ID necessary), towels and a life vest. You will also receive a pair of goggles as a gift.

We offer you this activity in a natural lagoon with continuous irrigation of seawater, two platforms and safe and very comfortable spaces.


Note:
The minimum age for taking part in this activity is 8. All children who have paid admission and are under this age must be accompanied by a paying adult. Maximum 2 children per adult. The minimum height is 43 inches. For safety reasons, pregnant women are not permitted to do the foot push activity but they can participate and enjoy the rest of the program


Recomendations:

Swimsuit
towels
comfortable shoes
Please use biodegradable sun block to avoid any damage to the dolphin's habitat.
We also suggest that you bring some extra cash, in case you want to purchase photos and videos of your participation or a souvenir at the gift shop.


Tour Includes:

Video briefing
Towels
Lockers
Goggles
Footpush
Jumps
Kiss
Free interaction time
Signal plataform
Hug
Dive and watch bubbles (our dolphins will makes bubbles just for fun)
Signaling dolphins
Bar jump
Swirl

Not includes:

TRANSPORTATION, IT HAS A COST OF $ 10 USD PER PERSON AND IS PAID AT THE TIME OF REGISTRATION



Departure Days:
Monday
Tuesday
Wednesday
Thursday
Friday
Saturday
Sunday


Departures:
8:30 am