ROYAL GARRAFON AND DOLPHIN SWIM ADVENTURE
A dream come true !!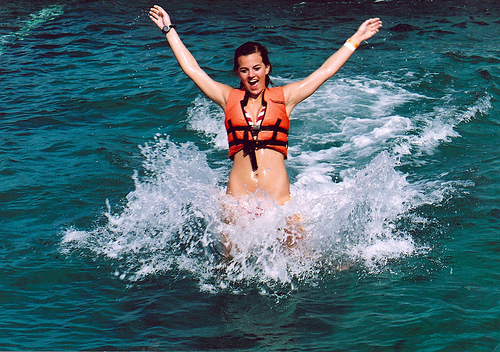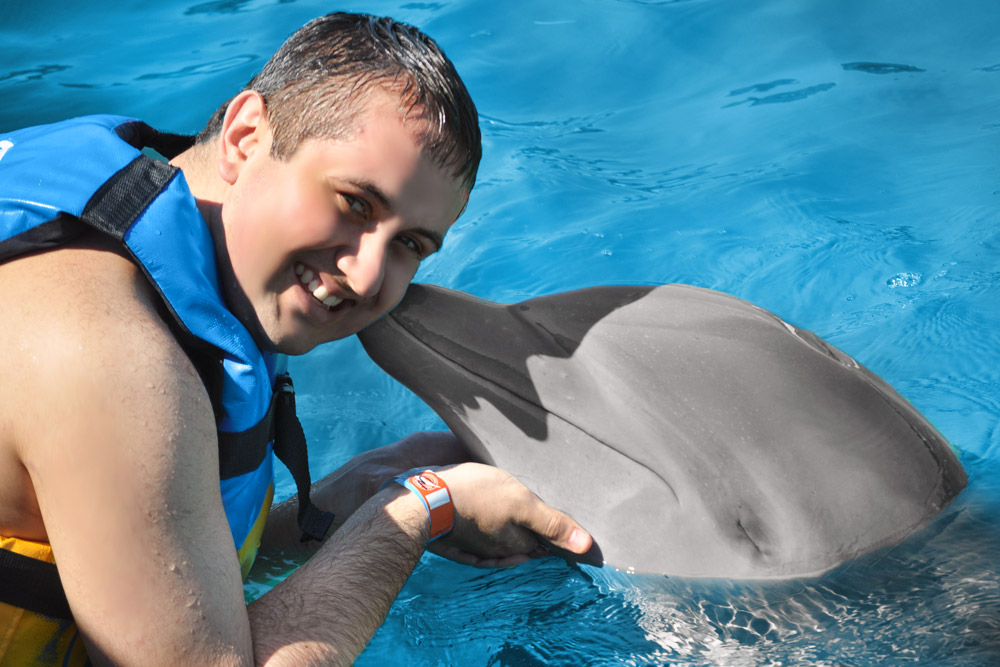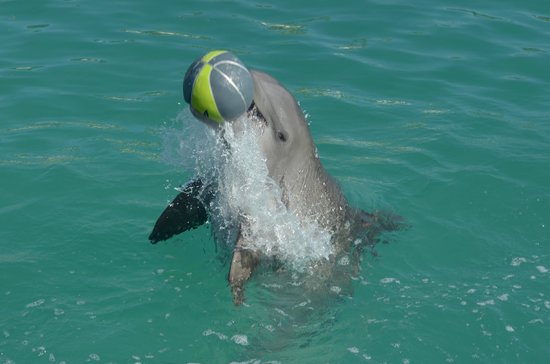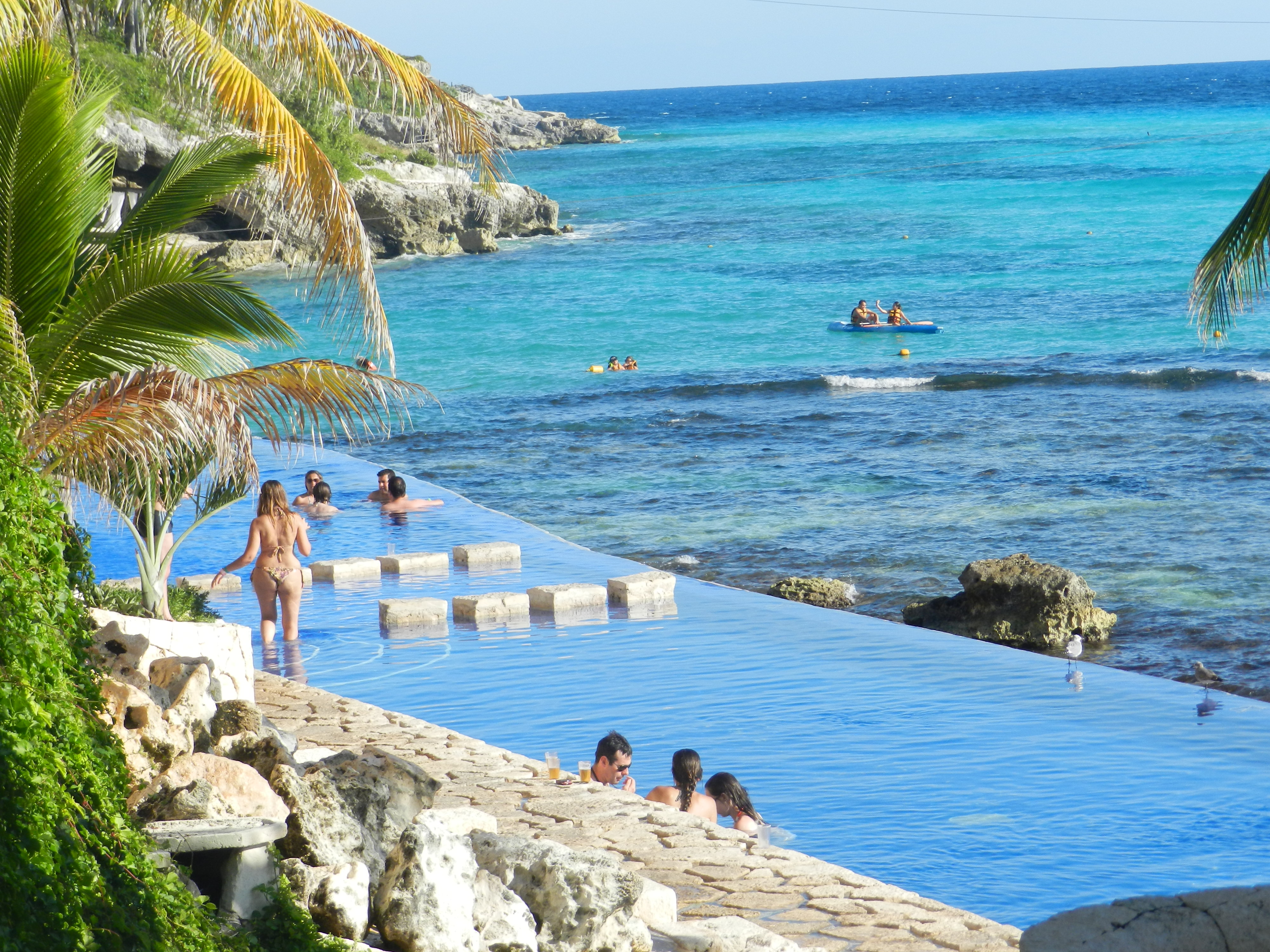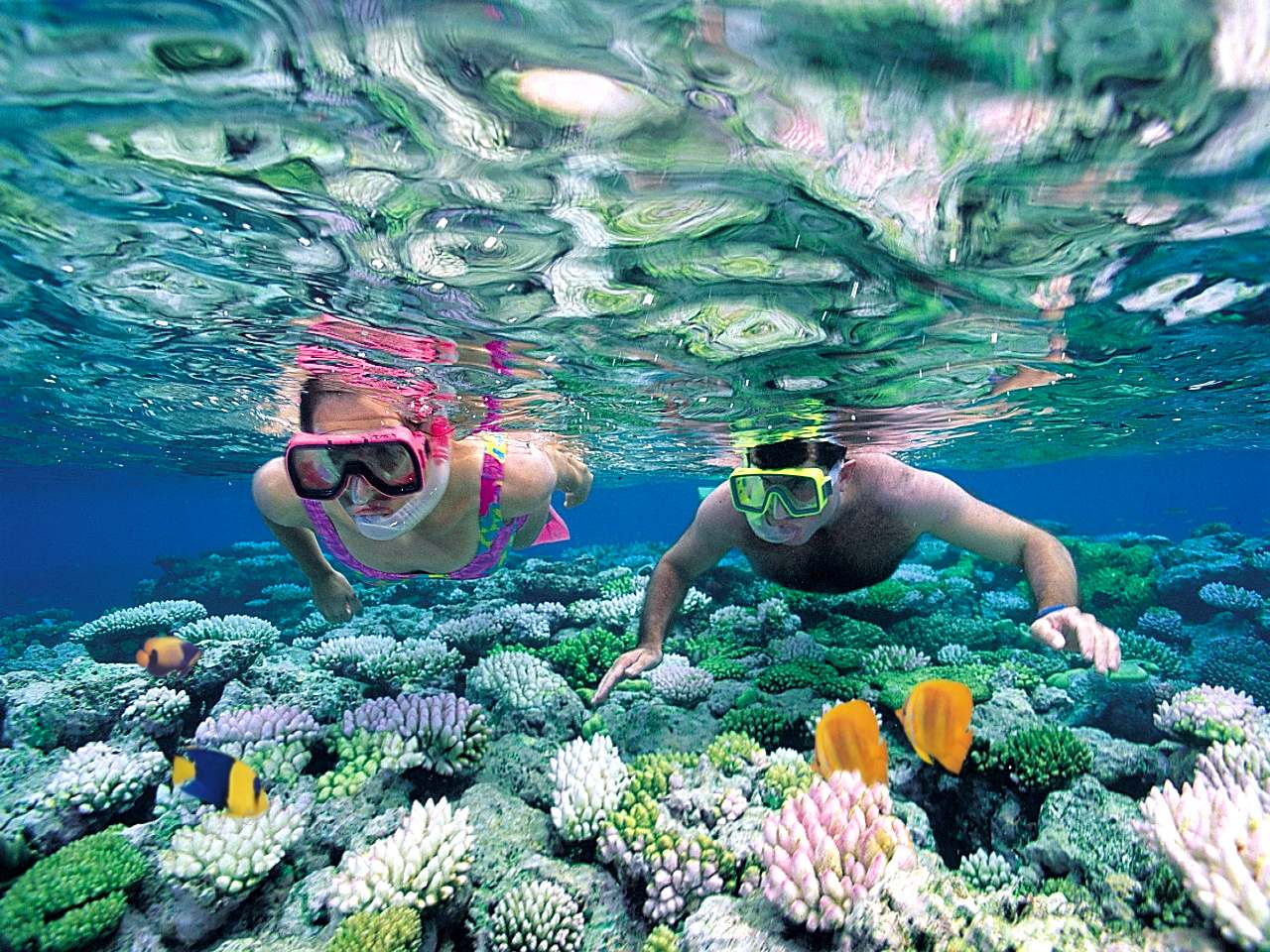 Dolphin Encounter Isla Mujeres + Royal Garrafon VIP.
A program for all ages.
We leave from the dock in Cancun (near the hotel) in a comfortable boat to cross to Isla Mujeres (50 minutes by boat). Upon arrival at the dolphinarium, the guide will take you to the Dolphin Encounter program where you have the opportunity to receive all the dolphins affection. In this swim with dolphins your children can enjoy safe and fun activities that are designed for all ages. No matter if you are under age or older, you can enjoy them on a platform that will cover half of your body without the need to swim. Your new friend will give you unlimited love, will give you a handshake, sing and dance.
The Dolphin Encounter program in Isla Mujeres includes round transportation Cancun - Isla Mujeres - Cancun. Then you can enjoy Garrafon Park in Isla Mujeres which is known for its natural beauty and incredible outdoor activities.
 
This incredible ecological park has something for all family members: kayaking, biking, zip-lines and more. Come and enjoy all the things Garrafon Park has to offer and create amazing memories that will last forever. The Garrafon Natural Park is the pride and joy of Isla Mujeres because combines relaxation with adventure together with the most spectacular views of the Mexican Caribbean.
Imagine having the blue Caribbean Sea as their playground for the day. Enjoy snorkeling in the second largest barrier reef and know the abundant and colorful marine life that you can appreciate.
Feel the thrill of flying across the Mexican Caribbean in a zip line crossing the ocean. After all the activities, recovers forces with a delicious buffet lunch. Enjoy your favorite beverage and take a seat in the lounge chairs or hammocks while you enjoy the most beautiful views you've ever seen in your life.
Schedule:
Garrafon Park is open daily from 9:00 am to 5:00 pm.
IMPORTANT:
THE PRICES OF CHILDS AND INFANTS ARE CONSIDERED BY THE STATURE STAYING IN THE FOLLOWING WAY:
Since it adjusts the lifejacket to 1.20 meters high, it is considered infant and will be FREE. These must be accompanied by 1 adult. In case of being 1 infant and 1 child must be accompanied by 2 adults
From 1.21 meters to 1.40 meters in height, it is considered child. These must be accompanied by 1 adult
From 1.41 meters high, you are considered an adult.


Recomendations:

Handshake
Hug
Kiss
Hand target (dolphin jumps towards your hands)
Games with balls
Other playing toys
Dancing
Free time with dolphins.


Tour Includes:

The Dolphin Encounter program in Isla Mujeres includes the round transportation Cancun - Isla Mujeres – Cancun.
We´ll have 10 minutes (audio and video instructions) and 40 min in the water with the dolphins.
This program includes swimming with dolphin's handshakes, hugs and kisses, singing, and free time with dolphins, international open bar at Dolphin VIP Lounge.
International buffet at the VIP Lounge Dolphin and jacuzzi for adults.
Lunch buffet at Garrafon Park.
Snorkeling equipment
life jackets
kayaks
hammocks
pool and showers.
Cabinets (lockers)
Climbing the tower
Shopping tour to downtown Isla Mujeres
Children from 0 to 5 years are charged $ 39 USD in winter season.

Not includes:

Tips.
Transportation Hotel - Dock- Hotel. Extra charge: $ 10 USD per person, if needed.
Photo and Video of your experience with dolphins.
Other activities in Isla Mujeres or Cancun tour.
The tour price does not include the fee of $ 12 USD per person of the dock which is paid before boarding.



Departure Days:
Monday
Tuesday
Wednesday
Thursday
Friday
Sunday


Departures:
10:30 am