XPLOR ALL INCLUSIVE
Make this adventure yours !!!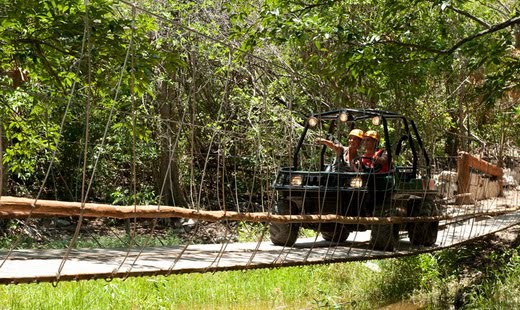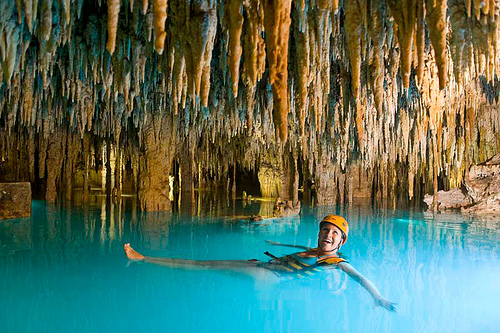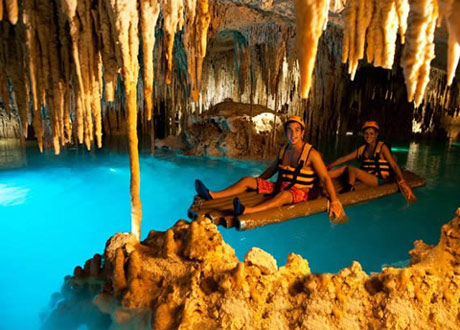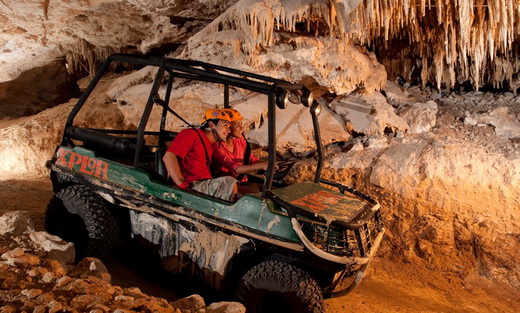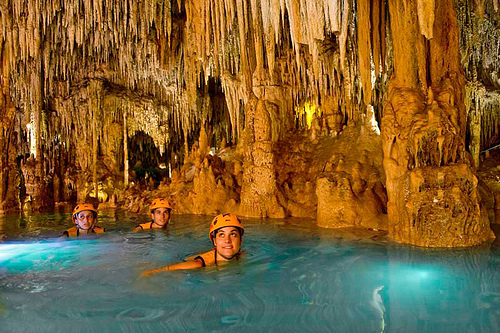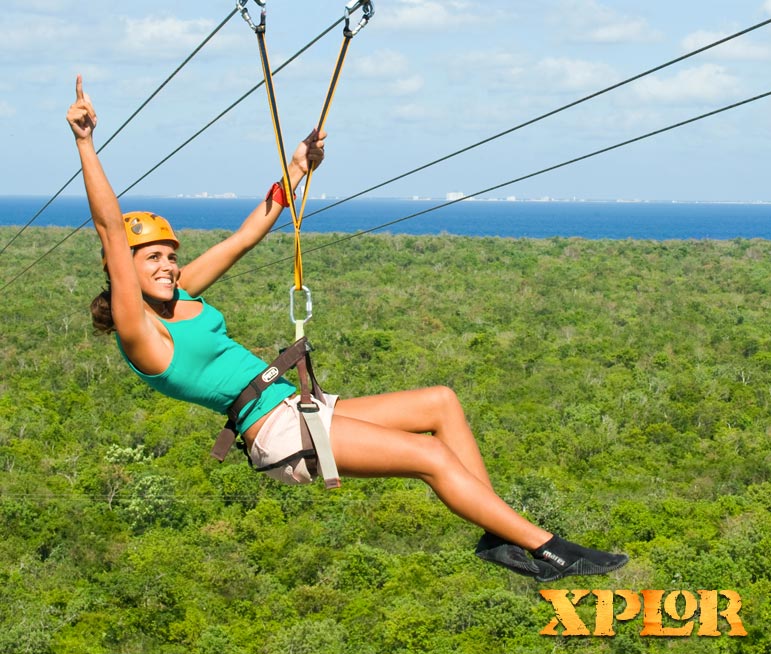 Come and know the latest and greatest Cancun and Riviera Maya and peek at the amazing underground world of Xplor, a unique underground world, with 7 amazing circuits that invite you to rediscover your emotions and senses within nature. 
Finally, a place where adventure beats at the same rate as your heart beats...
An adventure that began 65 million years ago when dinosaurs roamed the Earth, a giant asteroid struck the Yucatan peninsula ending with that era; dinosaurs perished and gave rise to new forms of life.
But beneath the surface, even more amazing changes were happening; rain filled the basin formed by the huge crater, and discovered the way to the basement, where started a scene of endless adventure, and carved a world of caverns.
Xplor is a park that offers an unforgettable moment in the history of your life, in a natural setting in which the adventure, fun and emotions are lived to the fullest.
Xplor will find a world beneath the surface where you can discover stunning and ancient rock formations, adventure activities with the most modern and safe equipment, driving amphibious vehicles over and under the earth, sailing rafts along underground chambers, fly over trees in 11 zip lines and swim through caverns and grottoes.
Together with this great adventure healthily, enjoy a perfect food supplement prepared from fresh and healthy food.
Get ready to explore the 4 elements through the most intense adventure activities gathered in one place.
• Swim through the most spectacular mysterious routes, amazing stalactites and stalagmites and discover the secrets of the underworld. The ride is 400m, (there are also several previous outputs). The water temperature is 24 ° C, and at the exit of the river, a delicious hot chocolate will be waiting to finish your tour of this underground paradise, with warm reward.
• Row on a raft with your own hands by spectacular caverns. Addresses a raft and paddle with your hands over crystal clear waters between ancient rock formations that lead you to discover the deeper limits of our planet. During the trip, you will find two shortcuts that allow you to cut the walk if you wish. The tour is 1 km, the maximum depth is 1m, but the fun ... it's endless!
• Fly over 3000 meters of freedom and height on our 11 zip lines. Contemplated in wonder land, trees and caves from high in the sky, surrender to freedom, and spans more than 3,000 meters aerial adventure. 11 zip lines, 2 suspension bridges, one slide, 2 water landings and an adrenaline rush, part of this trip, which will take you from 40m elevation (height of the highest zip line), to depths of -8m underground. But this is not all, this fantastic adventure concludes with a refreshing splashdown in a beautiful cenote.
• Keep the feat at most, a nutritious and light buffet specially designed to recharge your energy.
Earth is inviting you ... Do you hear the beat? Xplor... Live your own adventure.
Open Monday to Saturday from 9:00 to 17:00.
Precios:

From Dec 21, 2017 to Jan 03, 2018

From Jan 04 to Apr 09, 2018

From Apr 10 to April 23, 2018

From April 24 to June 30 2018

From July 01 to August 15, 2018

From Dec 26 to Dec 31, 2018

Adulto

$169.99 usd

$149.99 usd

$149.99 usd

$149.99 usd

$169.99 usd

$169.99 usd

Niños

$85.00 usd

$75.00

$75.00 usd

$75.00

$85.00 usd

$85.00
 


Recomendations:

Light sportswear
Swimming suite
Towels
Comfortable shoes
Hat
Camera
Biodegradable sunblock

Important Note:Children under 12 years old but taller than 55", proof of age is required.



Tour Includes:
• Access to Xplor Park Cancun from 9:00 am to 5:00 pm (7 adventure circuits in zip-lines, amphibious vehicles, stalactite river swim and rafts).
• Unlimited drinks (coffee, hot chocolate, shakes & fresh juices only).
• Full equipment (life vest, helmet, harness, raft and hand paddles and amphibious vehicle for 2 adults and 2 children) depending on the activity you wish to do first.
• Locker (for 2 people).
• Buffet lunch designed to boost you with energy, as many times you want.
• Round trip, from the comfort of your hotel, whether in Cancun or the Riviera Maya.
• Comfortable air-conditioned vans.
• The confidence of traveling safely.
• The luxury of being dropped at your hotel door, after an intense adventure day.


Departure Days:
Monday
Tuesday
Wednesday
Thursday
Friday
Saturday
Sunday