SNORKELING AT UNDERWATER MUSEUM
Snorkel at this amizing underwater musseum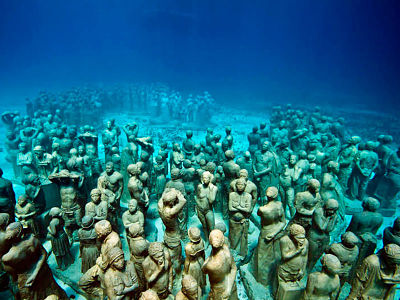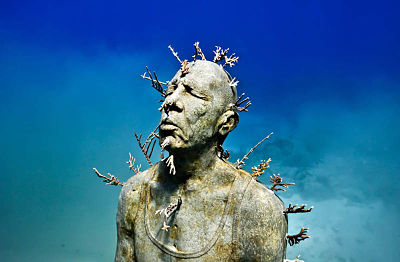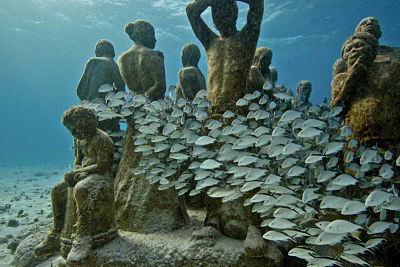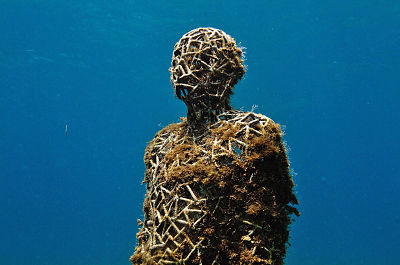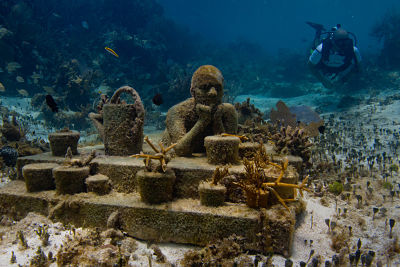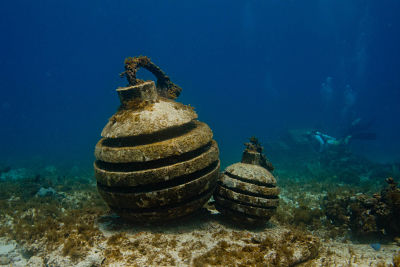 Human beings and natural phenomena have damaged the reefs of the Caribbean Sea, that is why they created the underwater museum of contemporary art in Cancun, the largest underwater museum in the Mexican Caribbean.
Immerse yourself in the waters of the Mexican Caribbean, watch the more than 500 statues submerged permanently and admire the vastness of the open sea, with all the species such as schools of fish, turtles, rays etc.
This 3 hours tour provides you with a 45 minutes snorkel experience in the museum where you will also see the schools of fish, turtles, rays etc etc. After this, subject to timing and weather conditions, we will stop off at a second site which is full of marine life. El Farito is a wonderful snorkel area just off the coast of Isla Mujeres where you will enjoy a 20 minutes' visit.

Recomendations:
Change of clothes
Cash or credit card
Do not bring valuables
Towel
Swimsuit
Sun blocker
Restrictions: 
Not permitted during pregnancy
Participants must know how to swim
Childrens from 1 - 7 years old not allowed
Tour Includes:
Snorkel gear
Life jacket (mandatory)
Brand new snorkel tube
Snorkel guide
Bottled water
Lockers
Showers
Not includes:

$12 usd marine park/ dock fee – A portion of your fee is destined to conservation of musa
Photos



Departure Days:
Monday
Tuesday
Wednesday
Thursday
Friday
Saturday
Sunday


Departures:
9:30 am