SWIM WITH DOLPHINS ADVANCE PROGRAM IN THE AQUARIUM IN CANCUN
Super experience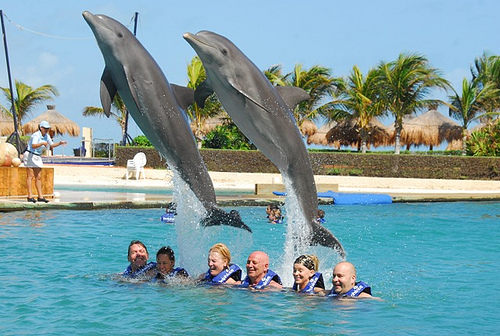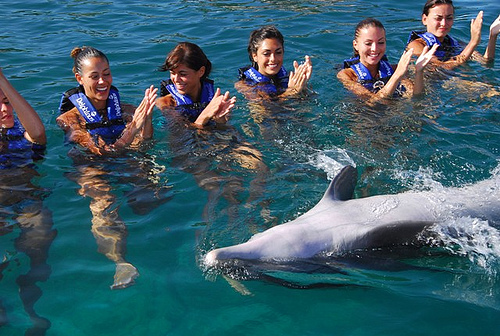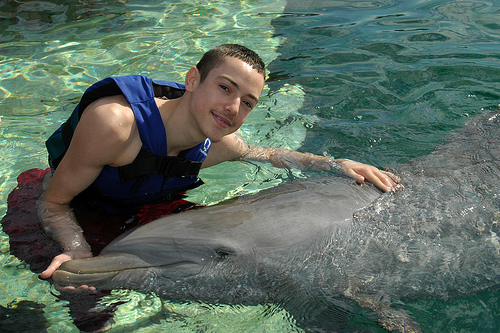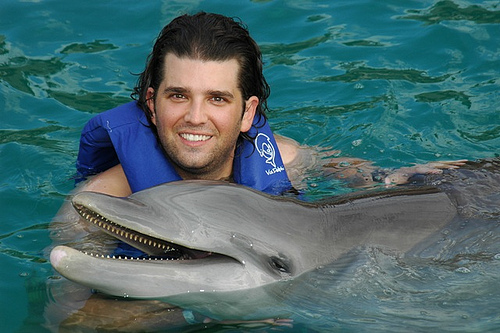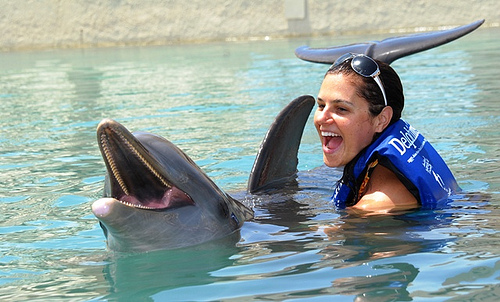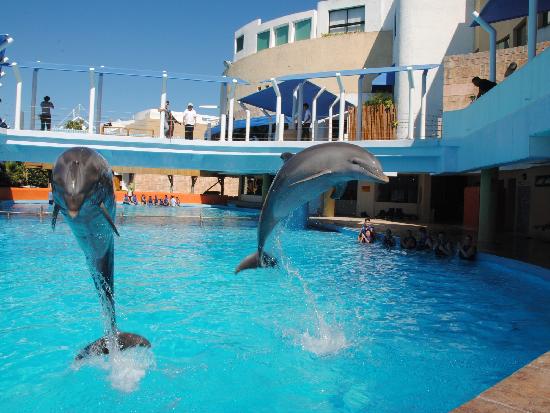 This program takes place in a swimming pool where you will be able to swim and become a dolphin's best friend, to learn about their habitat, while playing with them.


RESTRICTIONS:

Pregnant women are NOT allowed to perform this program. 
Not suitable for handicapped people. 
Children must mandatorily be 3.6 feet (1.1 meters) tall to perform in the program. 
All participants must to know how to swim (not professionally, but quite able to swim with a life vest that will be provided at the Interactive Aquarium). 
All groups have a maximum capacity of 10 persons. 
The program lasts approximately 1 hour.
Schedule from Monday to Sunday (11am, 1pm, 3pm, 4pm and 5pm).


Please show up at least 45 minutes before the established hou of the program; after that timing, reservations will not be respected. 
People under the influence of alcohol or other substances are not allowed. 
Towels, showers and dressing rooms service are included. 
Includes entrance to the Aquarium and Dolphins' Show.





Recomendations:

Swimming suit
Towels
Extra Money for shopping


Tour Includes:


Entrance fee to the "Interactive Acuarium"

Dolphin show.

Showers and dressing room.

Towel service.




Departure Days:
Monday
Tuesday
Wednesday
Thursday
Friday
Saturday
Sunday