CHICHEN ITZA CLASICC TOUR / ISLA MUJERES BASIC TOUR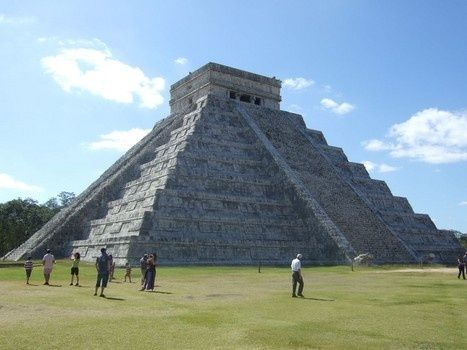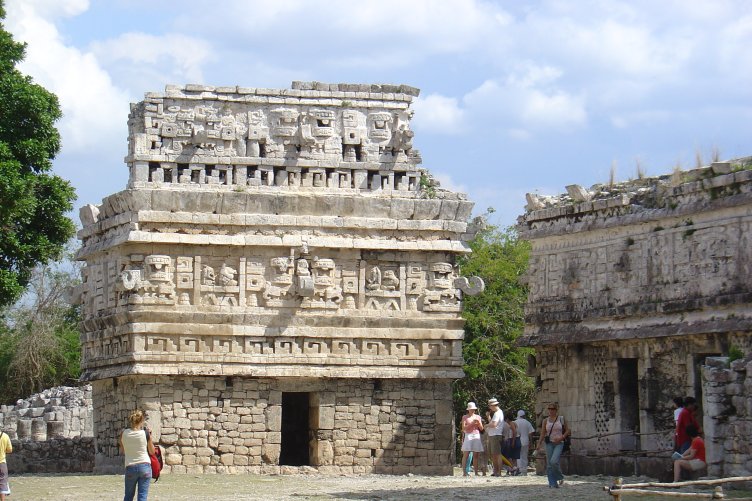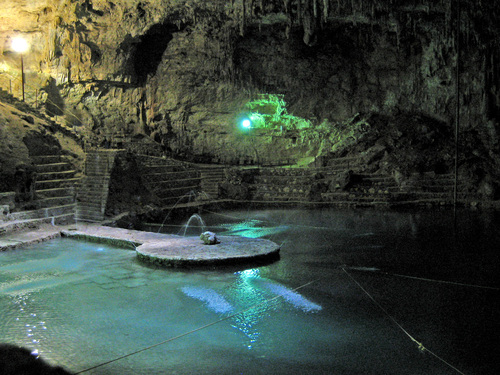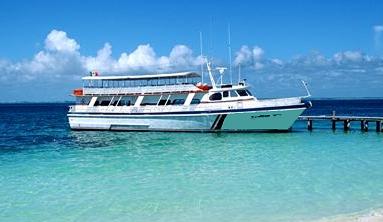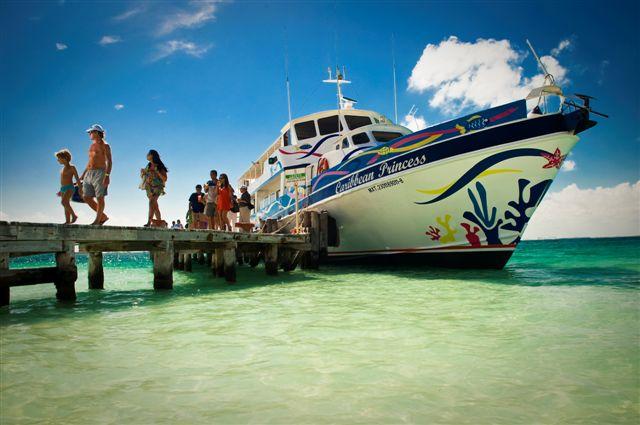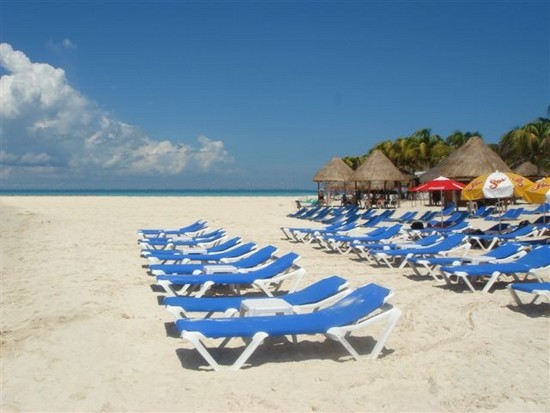 CHICHEN ITZA CLASSIC TOUR:
Come and enjoy an unforgettable experience visiting one of the new 7 wonders of the world: "Chichen Itza" to discover its mysteries.
The tour departs from your hotel in first class air conditioning vehicles and a certified guide who will assist you during the tour.
During the tour of Chichen, that is approximately two hours, we will make the first stop very close to Chichen Itza to take the "Mayan Path", with an explanation of the Mayan astronomy, writing and food, and have the oportunity to meet a real Mayan Chaman, After we will go to the hadcraft shop, where you can use the restrooms and take a look and buy original souvenirs typical of the region.
After this stop, we will go for lunch in a comfortable restaurant "Chilam Balam", where you can enjoy a delicious lunch buffet with salad bar, pasta, typical Mayan dishes, beef, fish, chicken and desserts. Drinks are not included.
Afterwards we will continue the tour to Chichen Itza, located 10 minutes from the restaurant. Once in Chichén Itzá, you will have two hours for the guided tour and free time.
Later, we are going to visit the famous Cenote "Xkajum", where you will have 45 minutes to swim and admire its stunning natural landscape.
After we will continue to the colonial city of Valladolid to make a panoramic Visit from the vehicle and see the Mayan way of living and take a look of the cathedral, the government palace and the central garden.
Finally, we will get back to your hotel around 8 pm.
ISLA MUJERES BY BOAT BASIC PACKAGE:
Welcome aboard the boat to Isla Mujeres, our departure is at 10:00 am. On board of the boat, you can enjoy a continental breakfast (coffee, orange juice and sweet bread) in addition to the national open bar (breakfast and the open bar is only on board).
During the way to Isla Mujeres, you can admire the beautiful Caribbean Sea and the beautiful view of our island. Once in Isla Mujeres we´ll sail into the beautiful beach "Playa Norte". Here you can use the facilities such as beach chairs, umbrellas, restrooms and showers.
Also it includes a lunch buffet (salad bar, pasta, rice, meat, chicken, fish, bread, chips and fruit) as well as the open bar during lunch.
Likewise, you´ll have free time to enjoy the optional activities of the tour:
• Historical Stroll (free). Near to our beach club is the center of Isla Mujeres where you can buy hammocks, souvenirs, shirts, handicrafts, etc.
• You can take golf carts to take the tour (extra charge) to visit the whole island in a fun way, with identification (the cost is approximately $ 25 USD per car for 4 people)
• The snorkel Tour (extra charge) departs from 11:45 a.m. to 12:45 p.m. offering the visit to the national aquatic park "El Faro" to swim and snorkel around 1 hour for $ 11 USD per person, plus $3 USD of the reef conservation tax. The tour includes snorkeling fins, mask, snorkel tube, life jacket, guides and tour boats to visit the park. Or if you prefer, you can stay to enjoy the beach.
The return to Cancun will be at 4:00 pm while you enjoy a big party aboard the ship.
Itinerary:
10:00 am. 
Departure from Cancun to Isla Mujeres. Breakfast and open bar on the boat.
11:30 am. 
Arrival to Isla Mujeres to the beach club "Playa Norte" with available facilities (umbrellas, chairs, bathrooms and showers) and a light lunch (pasta, fruit and a cookie). You can also enjoy the optional activities.
1:00 pm 
Food (salads bar, hot dishes, variety of main dishes and desserts).
Mood music during meals
4:00 pm.
Boarding time and on the way back to Cancun, aboard the ship, we will enjoy a big party.
5:00 pm.Arrival to Cancun.
Note:
All passengers must pay the $ 5 USD dock tax per person which must be paid directly at the dock. Children under age 5 attend for free.

Recomendations:
Light sportswear, swimming suite, towels, comfortable shoes, hat, camera & bodegradable sunblock.
Tour Includes:
CHICHEN ITZA:
First class air conditiones Vehicle
Courstesy pick up in all the hotels in the Hotel Zone and most in downtown Cancun
Certified English speaking guide
Entrance fee to Chichen Itza
Entrance fee to "Xcajum" Cenote
Panoramic visit to Valladold (from the vehicle)
One bottle of water during the guided tour in Chichen Itza
Passengers Insurance
Taxes
Not included:
Drinks

Additional Food not listed

Souvenirs.

Towels.

Tips for guides.

 Additional tax for the use of video cameras inside the ruins.
ISLA MUJERES:
Continental Breakfast (coffee, orange juice and sweet bread).

Open Bar aboard of the boat.

Delicious lunch Buffet 

Open Bar during the lunch time.

Beach club with lounge chairs, umbrellas, hammocks and showers.

Beach activities, aquaerobics, music, dancing, beach volleyball.

On the way back to Cancun, enjoy our fun party with music, dancing, contests and open bar aboard. 
Not Included:
Dock fee $5 USD or $75 pesos dock fee per person this have to be paid directly at check in time. 
Optional services with extra charge:
At the beach, you can book the optional activities like a snorkel tour or Island Bay tour.



Departure Days:
Monday
Tuesday
Wednesday
Thursday
Friday
Saturday
Sunday