TOUR TO CONTOY ISLAND
The most beautiful bird sanctuary in the world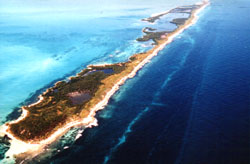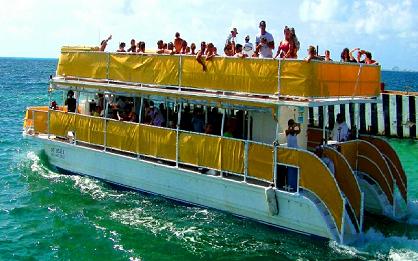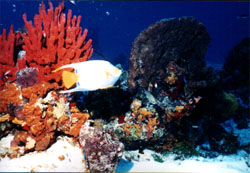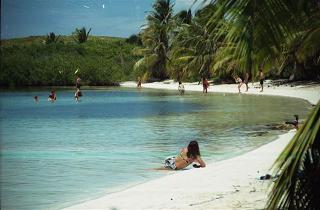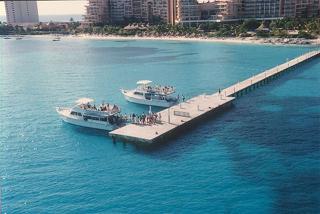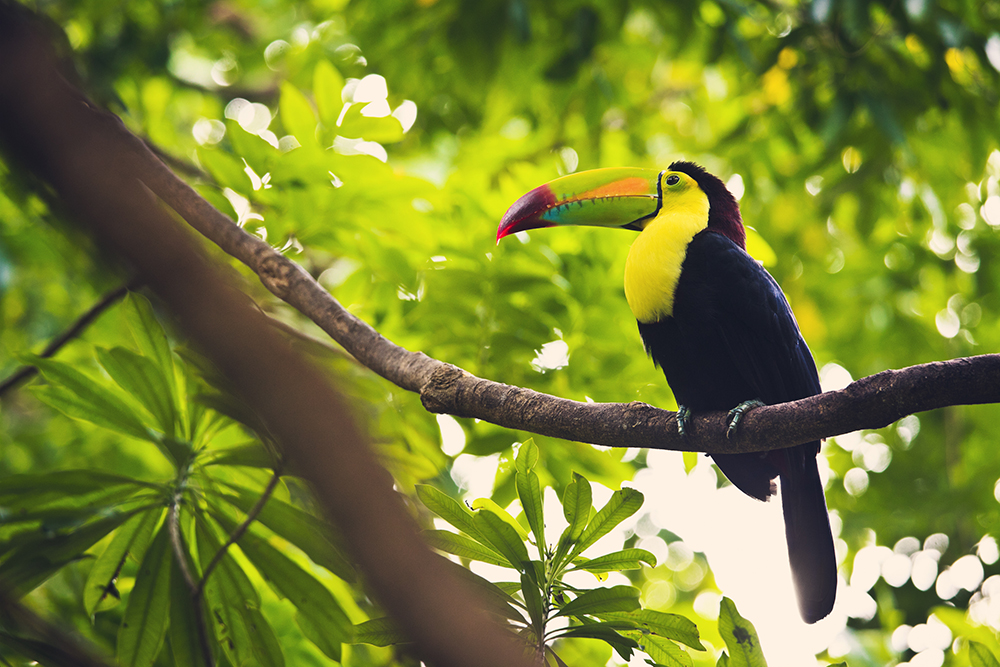 For nature lovers and those who enjoy the tranquility and beauty of an unspoiled island, Isla Contoy is the best option, this is a beautiful natural protected area since 1961 and decreed a National Park since 1998 due to its rich biodiversity.

We pick you up from your hotel in comfortable air-conditioned transportation, to take you to our private marina at 9:30 am, where you can enjoy a continental breakfast, receive their bracelets for the access to preserve of the National Park, and get on board on our

comfortable boat and head out to the "Ixlache reef", part of Contoy Island National Park, this is where the Mesoamerican reef begins, here we can see a large variety of marine life and coral, the use of safety vests is required, here we will snorkel in groups of 10 accompanied by our certified guides, (the minimum for children to engage in this activity is 12 years of age) snorkeling goes on for approximately 45 minutes.

Later we head to Isla Contoy, where tourists can enjoy the crystal clear waters and fine sandy beaches; here they also have the opportunity to see some fish species and many of the more than 154 species of resident and migratory birds that have made Contoy their home.

Tourists have the option to join the guided tour to the different areas of the island, or they can explore on their own, or at last they can enjoy the beach and fully relax cooing with the music of the waves.

For lunch, they enjoy tikinchic fish, grilled chicken, rice, salad, fruit, bread, water, soda and beer.

At the given time, we board the boat to head back, making a stop in Isla Mujeres, where tourists have an hour of free time for shopping or just walking around to see a little about this beautiful and picturesque island, starting the return to our marina, will have the opportunity to enjoy a pleasant party on the boat which is animated by our crew, the estimated arrival time is 5:00 pm.




Recomendations:

Light sportswear
Swimming suite
Towels
Comfortable shoes
Hat
Camera
Biodegradable sunblock


Tour Includes:

Pick up at hotels
Complimentary breakfast and taxes paid into the Reserve
Sailing to Isla Contoy navigation 9:30 a.m.
Contoy Island tour
Beverages (water, soft drinks and beer)
Life jacket and snorkeling equipment
Guided by certified guides Contoy Island
Snorkel activity
Contoy Island food
Transfer to Isla Mujeres 3:00 p.m.
One hour tour to Isla Mujeres.
Return to your hotel 17:00
Return to our private marina to address your transportation back to your hotel.

Not includes:


Bracelet with a cost of $ 12 usd, which is paiddirectly into the dock and is the donation for conservation Contoy Island National Park.



Departure Days:
Monday
Tuesday
Wednesday
Thursday
Friday
Saturday
Sunday


Departures:
9:30 am