XEL-HA AND DOLPHIN RIDE
A real adventrue in Paradise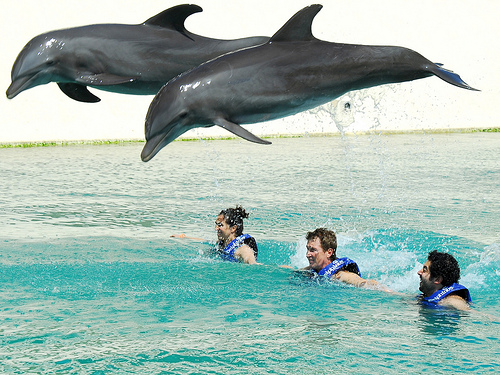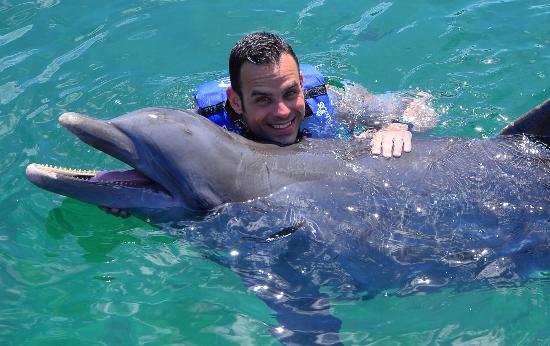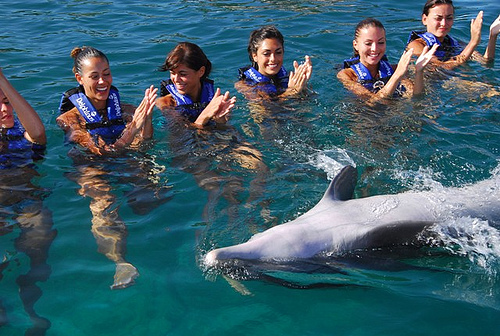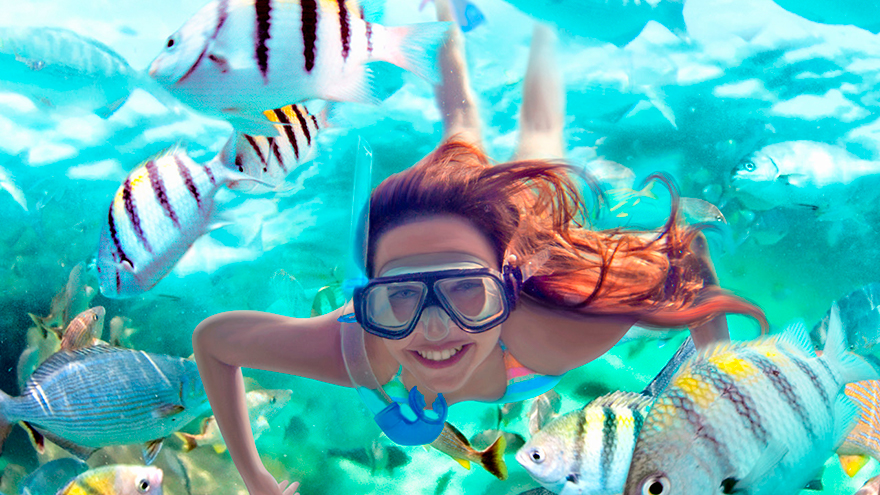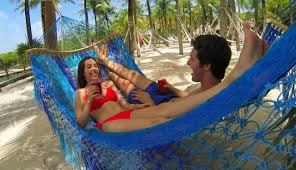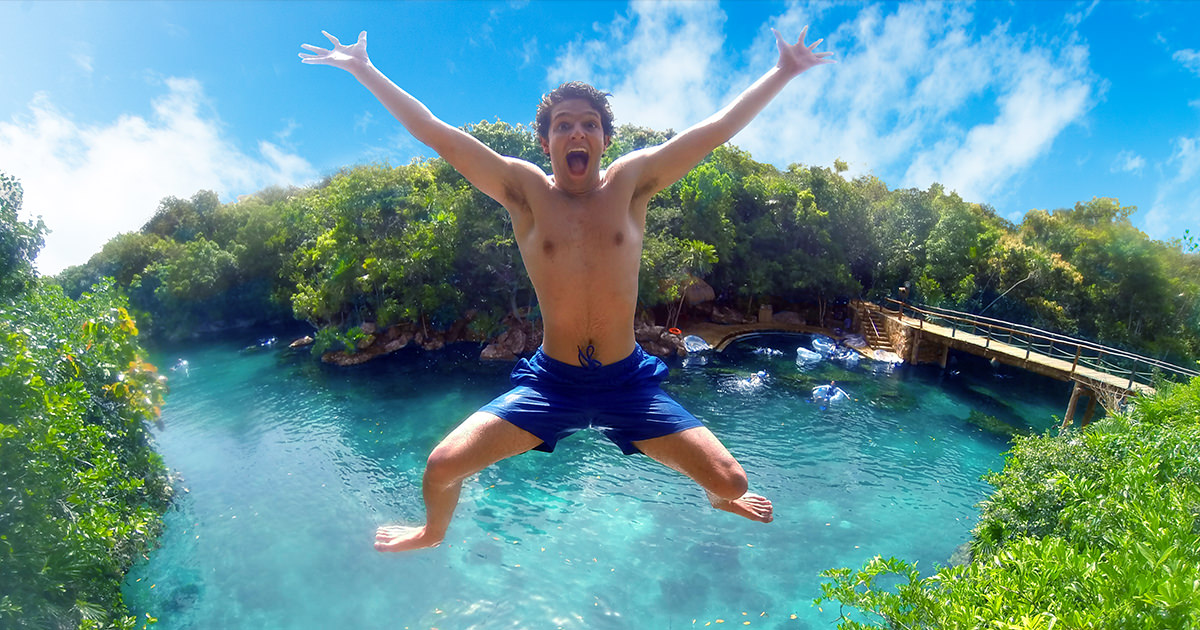 This tour starts from your hotel around 8:00 am in comfortable air-conditioned vehicles (the exact time of departure will be on the ticket you will receive via email at the moment of make your online reservation). In addition, you will be attended by our professional guide in a pleasant ride to Xel Ha (approximately 25 minutes from Playa del Carmen and one hour from Cancun).

Arriving to Xel Ha, the tour guide will take you for a brief explanation of the park facilities (as well the all-inclusive program) and he will take you to the dolphin area to check in and to reserve your place.
This VIP package has a very complete swim with dolphins in one of the best attractions in the Mexican Caribbean: the natural and biggest eco-park: Xel-Há.
The Dolphin Ride Program in Xel Ha is the first All Inclusive designed to satisfy all your expectations.
This package includes:
• "Dolphin Ride" is the best swim with dolphins program 
• Access to the most beautiful natural aquarium in the world: Xel Ha. 
• The most complete All Inclusive. 
• Water, adventure and land activities. 
• Personalized attention VIP. 
• VIP services and facilities. 
• VIP amenities. 
• VIP Transportation from your hotel.

The Dolphin Ride Program in Xel Ha is a special program to spend qualified time swimming with dolphins in a single way. You´ll be able to soothingly caress their backs and their belly, to kiss them and be kissed; but what truly stands out from this swim with dolphins program is the Foot Push.
Besides, you will enjoy the unforgettable and beautiful National Park of Xel Ha, formed by a lagoon connected by the Caribbean Sea making it the best snorkeling aquarium of the world full of flora and fauna, water activities, exhibitions, and shows. Our tour is from 9:30 am to 6:00 pm and includes the access of all the following activities:

Flight of Mo Extreme Adventure 
Feel the adrenaline of jumping and diving from a rope in the cool waters of the river and cenotes.
The Cliff of Courage 
One of the most extreme water activities of Xel-Ha, performed on one side of the floating bridge. Jump to the river from a height of 5 meters.

Children's Play Ground 
Children of all ages that visit us will find a safe place to run, play and have fun. This magnificent natural playground in paradise has many slides, swings, handrails and tries to keep children active .
Xel-Ha River 
Powered by a small labyrinth of underground freshwater springs, the river flows slowly through the mangroves as it approaches the Bay of Caprices.
Trepachanga 
Have fun and challenge yourself your balance over the blue waters of Xel-Ha. The Trepachanga involves walking between two suspended ropes.
Xel Ha also offers:

The Nursery 
Cenotes 
The Mayan Cave 
Grotto Ixchel 
Grotto El Dorado 
The Floating Bridge 
Mayan Wall 
The Inlet 


Recomendations:

Light sportswear
Swimming suite
Towels
Comfortable shoes
Hat
Camera
Sunblock

Important Note: Children with over high than 1.40 m but less than 12 years stature, must present identification to verify their age.



Tour Includes:

First class airconditioned vehicle
Round Trip Transportation from your hotel
Swim with the dolphins for 30 minutes(program above mentioned)
All your meals in Xel-Ha in any restaurant in the park.
All your drinks (alcoholic and nonalcoholic).
Towels.
Inner tubes.
Lockers.
Ice creams.
Snorkel equipment (fins, mask and tub)  
Passengers Insurance
TAX



Departure Days:
Monday
Tuesday
Wednesday
Thursday
Friday
Saturday
Sunday