CAPTAIN HOOK STEAK DINNER CRUISE
Become a Pirate !!!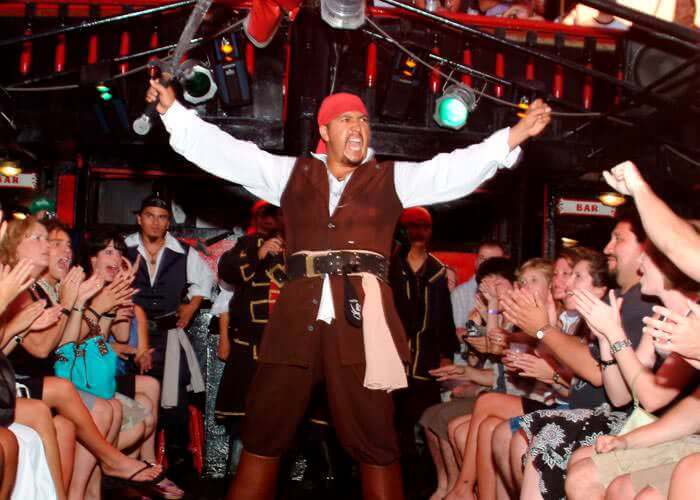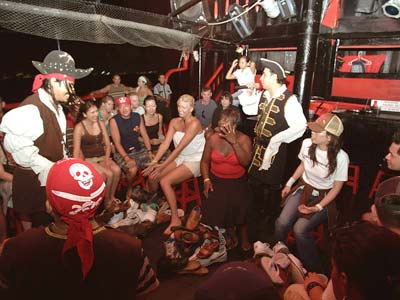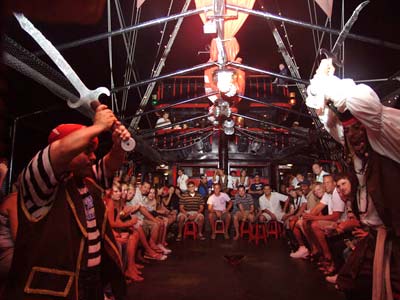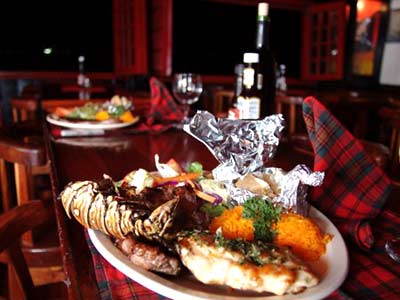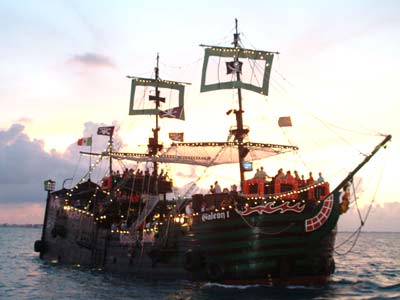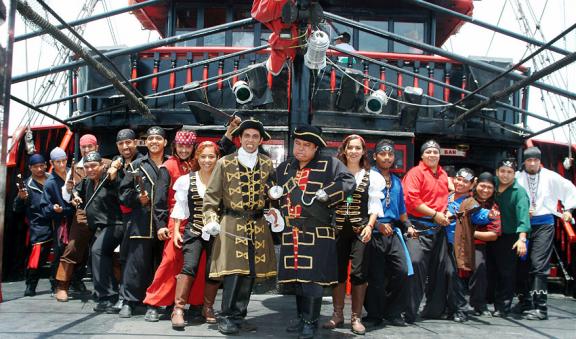 Come and live a fantastic adventure aboard the Galeon I and Bucanero II, two 17th century authentic Spanish Galleon replicas that thanks to Captain Hook you will enjoy with an entire night of games, exquisite food and an extraordinary pirate show. These spectacular galleons can hold up to 350 passengers, where you will experience a real pirate surroundings but with the luxury and sophistication of the 21st century technology. 

Once aboard our pirates will welcome you with a delicious cocktail while the sound of cannons will announce the departure. From that moment, all the fun will start with a lot of games, contests and dance activities as well as a fascinating and colorful pirate relates. 

At dinner time this incredible attraction offers you the possibility of trying a delicious buffet and the choice of an exclusive steak dinner with finest prime cuts or succulent lobster. Our buffet includes salads, vegetables, rice, Grilled chicken, baked potatoes, desserts and domestic open bar. 
In the meantime, you will be surprised by an enemy pirate ship and the fight of Captain Hook's crew for overcoming to the doc
After that you will enjoy the best music at the disco, games, contest and you'll wish the night never ends. Dare to live this fun pirate night on board these two authentic Spanish Galleons in Cancun.

Note: 
Special promotion for children under 12 years old: free charge, and they can enjoy of the buffet. If they want lobster they pay $51 USD or for NY strip $43.50 USD per child, which is paid at the boat. This promotion is only for a maximum of 2 children per couple. And all children from 3 years old pay $14 USD for the pier tax. Children over 12 years old pay like an adult.


Recomendations:

Light sport wear
Comfortable shoes
Sweater
Camera
Hat
 

HALF PRICE PROMOTION ONLY WHEN YOU RESERVE 2 PEOPLE IF YOU RESERVE ONLY ONE PERSON THE PRICE IS $80 USD.


HALF PRICE PROMOTION IS $40 USD ONLY WHEN YOU RESERVE 2 PEOPLE IF YOU RESERVE ONLY ONE PERSON THE PRICE IS $80 USD
Tour Includes:

Boat ride
Music
Entertainment
Show
MCI
Bufet including salad bar, vegetables, rice, potatoes and deserts
Dinner with steak and open bar 


Optional suplements: Transportation from your hotel CANCUN $12 USD PER PERSON MOON PALACE $14 USD PER PERSON. RIVIERA MAYA 16 USD PER PERSON.


Departure Days:
Monday
Tuesday
Wednesday
Thursday
Friday
Saturday
Sunday


Departures:
6:30 pm