DOLPHIN ROYAL SWIM VIP IN ISLA MUJERES
For Royalty !!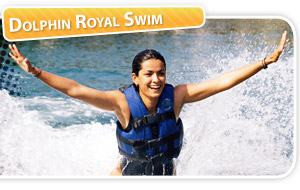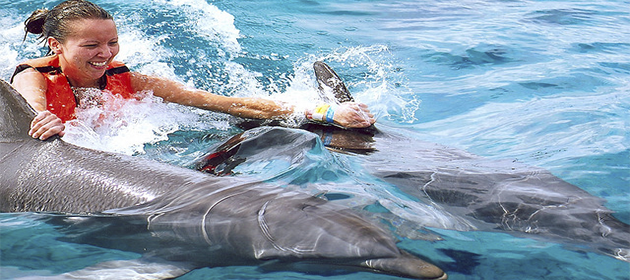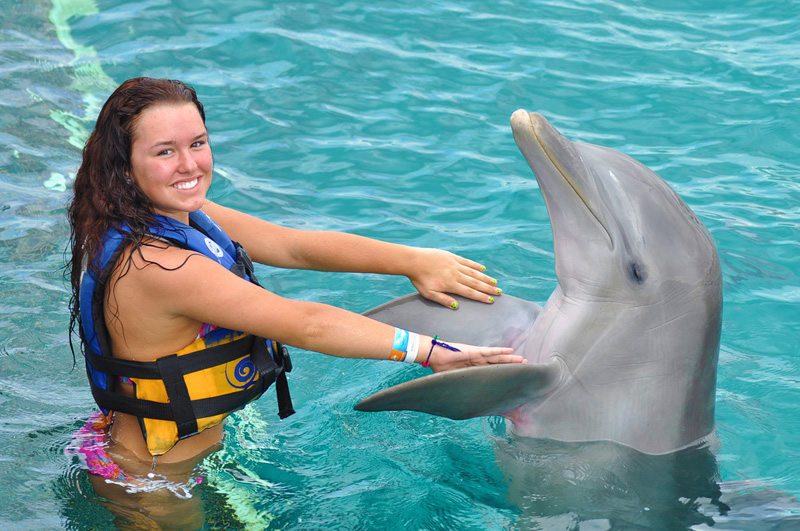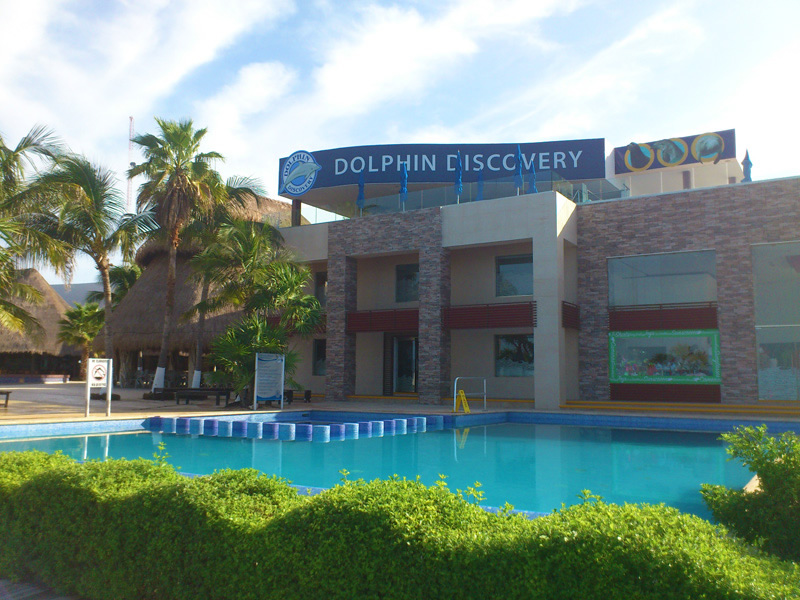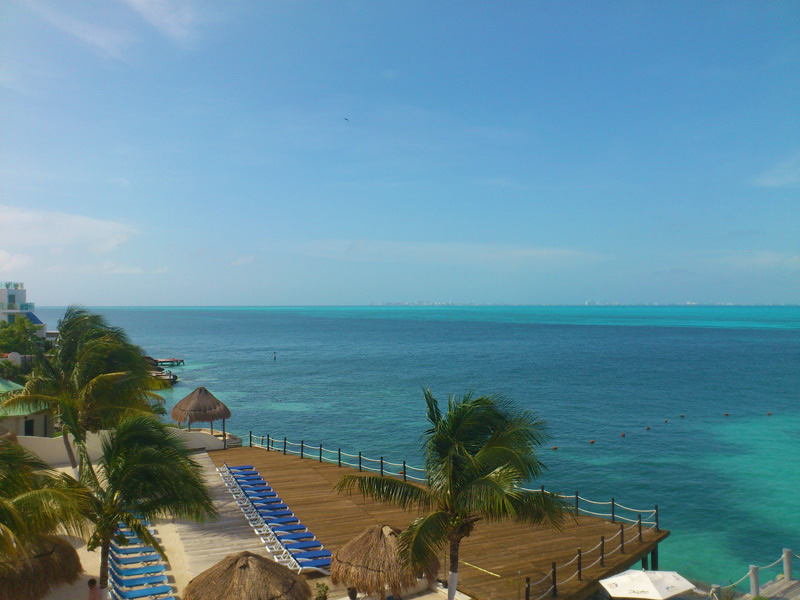 Have you ever dreamed about swimming with dolphins in the Caribbean Sea? Today you can make your dreams come true!
We depart from the Cancun pier (near your hotel) in a comfortable boat to cross to Isla Mujeres (35 minutes boat ride) Arriving to the Dolphinarium the guide will take you to the Dolphin Encounter program place where first, you will have an explanation from our guides how to communicate with the dolphins, what to do and what not to do. After our guide will take you to our dolphin´s pool where you will get into the water, and begin with the program.
The Dolphin Royal Swim program, is best defined by the words action and speed. It is the most dynamic of all swim with dolphins programs and will give you an experience to talk about for the rest of your life with family and friends. Dolphins will say hello with a handshake, kisses and will pull you with their dorsal tows to give you a speed ride! After that, the dolphins will push your feet to raise you up the water surface; you will feel like flying
While you're here, discover the unique experiences of swimming with sharks, rays, and plenty of other sea life. Enjoy our beach club located in the natural environment in the beautiful Isla Mujeres.
Then, enjoy a delicious buffet, open bar and relax! in our beach club before returning by boat to Cancun.
Behaviors:
Foot Push
Dorsal Tow
Hug
Hand target (dolphin jumps towards your hands)
Jumping over bars
Dancing
Games with balls and other playing toys
Kiss
Free Time with Dolphins Height
Adults (+4' 7")
Kids (3' 11" – 4' 7" and minimum age of 8 years old)
* Kids must swim with a paying adult as a companion.




Recomendations:

Light sportswear
Swimming suite
Towels
Walking shoes
Hat
Camera
Suntan lotion
Remember to use biodegradable sunscreen to protect your skin, the environment and marine species.
Bring towels and cash for taxis, shopping, meals, etc.
If you have any physical or mental limitation, please call us before you purchase your program.
In Isla Mujeres, groups have a maximum of 10 people for a closer experience.
Is mandatory the use of safety vests is required in all water programs.


Tour Includes:

15 min briefing and 50 min in the water
Roundtrip Cancun - Isla Mujeres - Cancun
National open bar and lunch buffet
Beach Club (lockers, showers, swimming pool, lounge chairs)
This swim with dolphins program includes the famous foot push, dorsal tow, handshake, hugs and kisses
Fantasy Snorkel – Stingrays or sharks

Not Includes:


Photos of your experience with dolphins
Other activities in Cancun or Isla Mujeres
$12.00 USD dock fee



Departure Days:
Monday
Tuesday
Wednesday
Thursday
Friday
Saturday
Sunday


Departures:
10:30 am
12:00 pm
1:30 pm
3:30 pm