DOLPHIN SWIM ADVENTURE AT ISLA MUJERES
A dream come true !!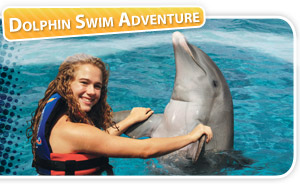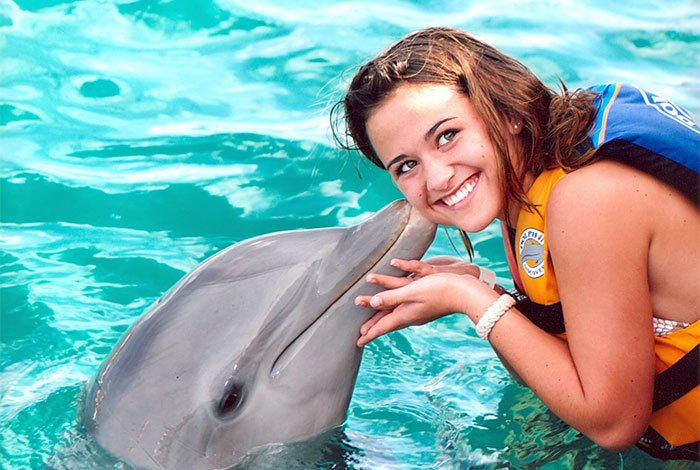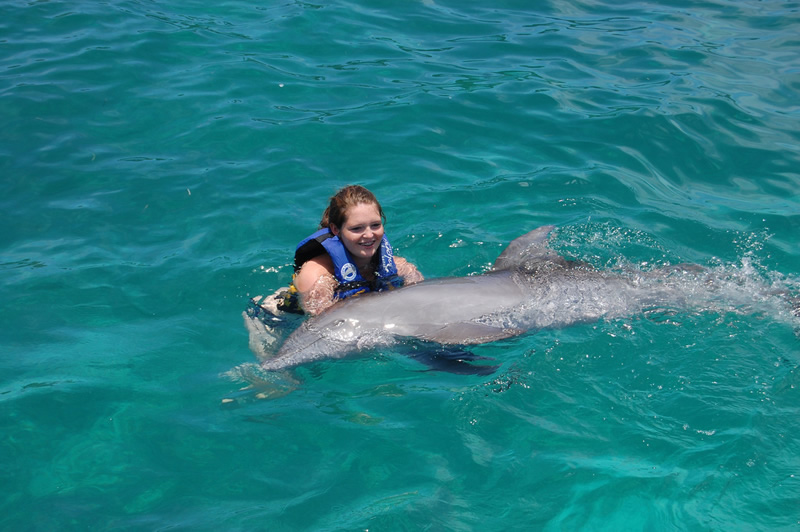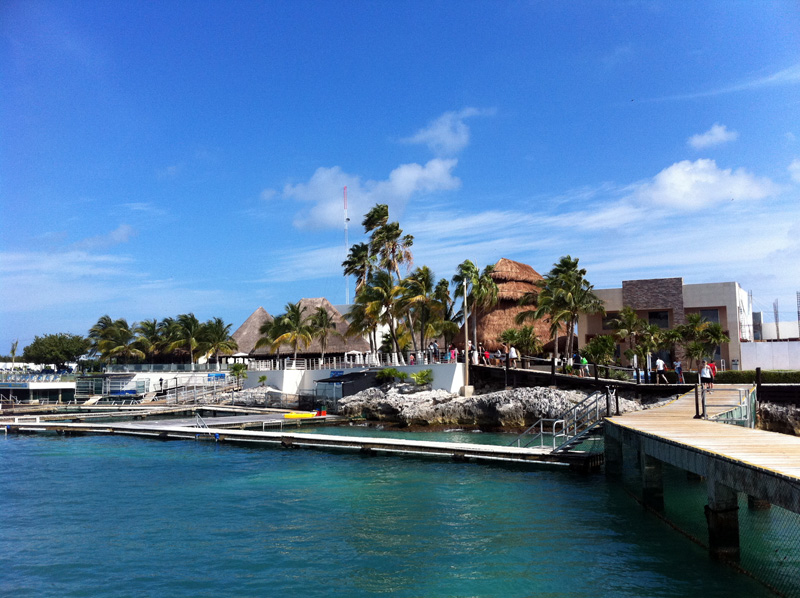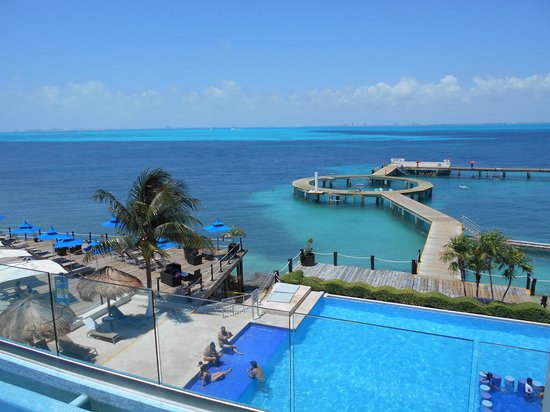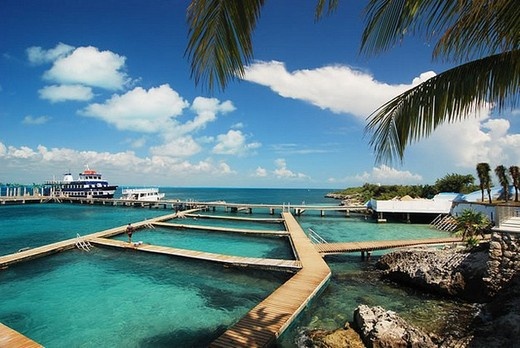 "Entertainment and interaction with dolphins"
If one of your big dreams is swimming with dolphins this is the moment to make it happen! In the clear waters of the Caribbean Sea you can live an adventure that you will remember forever. The Dolphin Swim Adventure in Isla Mujeres, just 20 minutes by boat from Cancun, will give you the opportunity to be so close to the dolphins as you ever imagined.
The departure is the Cancun dock (near the hotel) and we will aboard a large and comfortable boat to cross to the famous Isla Mujeres (35 minute crossing) where we will anchor in the dolphinarium, where the guide will start the "Dolphin Swim Adventure" to have the opportunity to receive all the affection of these tender and playful animals.
You will know their world through a snorkeling mask and you will discover the special bond between them. Later you can relax and enjoy a delicious buffet at our beach club and at the end you get back to Cancun.
Activities:
Belly Ride
Boogie push
Hug
Hand target (dolphin jumps towards your hands)
Games with balls and other playing toys
Dancing
Kiss
Free time with dolphins


Recomendations:

It is important to arrive before 30 minutes before.
On this tour, the groups will be of 12 people maximum for a personal experience.
To participate in the Dolphin Swim Adventure program, children must fulfill the minimum age of 8 years and / or the minimum height of 1.20m.
Children 8 to 11 years old can participate with an adult who has paid their own program.
For safety reasons, pregnant women are not allowed to participate in any of our aquatic programs.
Comfortable shoes and clothes, swimming suit, towel, and camera.
If you have any physical or mental disability, please call us before buying the program.
Remember to use biodegradable sunscreen to skin, environment and marine species care.
Bring towels and cash for taxis, shopping, meals and souvenirs.
In Isla Mujeres, groups have a maximum of 12 people, so we recommend booking online in advance.

Note: The use of safety vests is required in all water programs.



Tour Includes:

15 min giving instructions and 40 minutes in the water with dolphins.
Round trip transportation Cancun - Isla Mujeres - Cancun
Continental breakfast, open bar.
Beach Club (lockers, showers, pool)
Tour in the Isla Mujeres Downtown.
Bike tour and visit to Tortugranja.

Not Includes:

Photos of your experience with dolphins
Other activities in Cancun or Isla Mujeres
Paymaent of $ 12.00 USD per person at the dock.



Departure Days:
Monday
Tuesday
Wednesday
Thursday
Friday
Saturday
Sunday


Departures:
10:30 am
12:00 pm
1:30 pm
3:30 pm