DOLPHIN ENCOUNTER IN ISLA MUJERES
The Kiss, The Hug, the closest encounter for a mom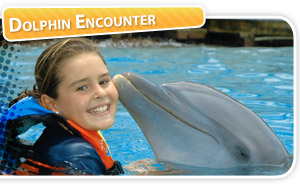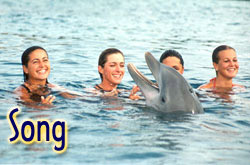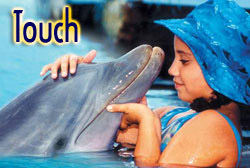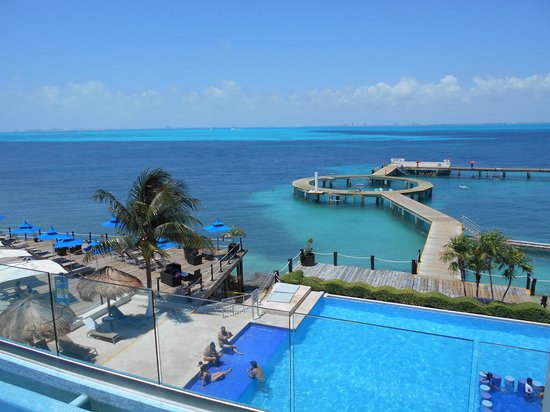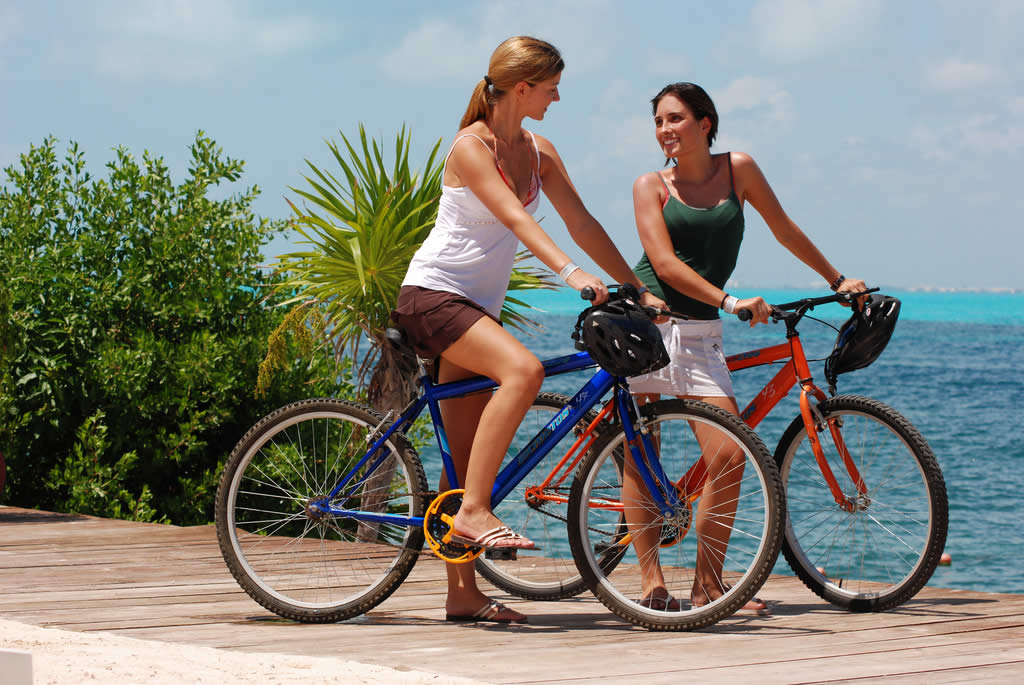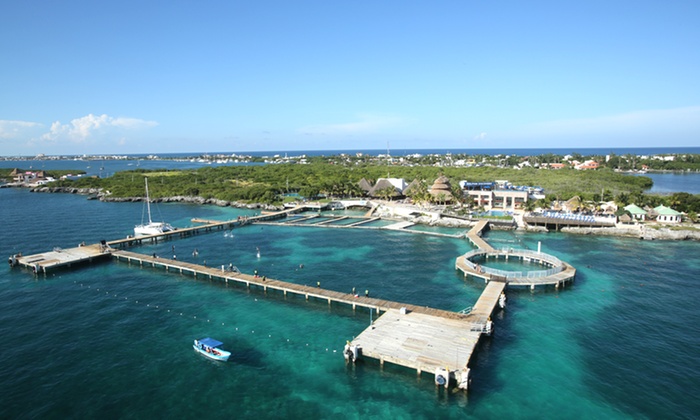 Enjoy a beautiful and sunny day at the beach club Dolphin Discovery in Isla Mujeres, surrounded by the turquoise waters of the Caribbean Sea just 35 minutes by boat from Cancun, including the amazing swim with dolphins in paradise.
The departure is from the pier in Cancun (near to the hotel) to board a large and comfortable boat to cross Isla Mujeres (35 minute sailing), we will stop at the dolphinarium where the guide will take you to the Dolphin Encounter, you will have the opportunity to receive all the affection of these tender and playful animals.
Live an exciting encounter in this swim with dolphins, learn about Mexican culture and the way of life in Cancun.
In this program your children can enjoy safe and fun activities designed for people of all ages. No matter if you are 1 or 80 years both can enjoy from a platform that will cover half of your body without swimming. Your new friend will give you unlimited love and you can sing, dance and swim in the place the dolphins call home.

Additional Information
Children up to 1.20 in height only pay the tax dock.
At Isla Mujeres, groups have a maximum of 20 people.
The use of safety vests is required in all water programs.
IMPORTANT:
THE PRICES OF CHILDS AND INFANTS ARE CONSIDERED BY THE STATURE STAYING IN THE FOLLOWING WAY:
Since it adjusts the lifejacket to 1.20 meters high, it is considered infant and will be FREE. These must be accompanied by 1 adult. In case of being 1 infant and 1 child must be accompanied by 2 adults
From 1.21 meters to 1.40 meters in height, it is considered child. These must be accompanied by 1 adult
From 1.41 meters high, you are considered an adult.


Recomendations:

Swimming suit
towel
comfortable shoes
clothes
hat
camera
biodegradable sunscreen

We recommend to bring towels and cash for taxis, shopping, food, etc.

Remember to use biodegradable sunscreen to care the environment and marine species.

For your safety, pregnant women may not participate in any of our aquatic programs.

If you have any physical or mental limitation, please contact us before booking.

For the Dolphin Encounter program, children over 8 years old can swim without an adult supervising.

If you are Mexican call us or send an e-mail to get a special price.



Tour Includes:

Transportation Cancun - Isla Mujeres - Cancun
Instruction and 40 minutes swimming on the water.
Access to the Dolphinarium beach club that offers swimming, sunning, bathrooms, dressing rooms, restaurant and bar.
The dolphin encounter includes: greetings, hug and kiss of the dolphin.
Children aged 1 to 5 years are admitted for free.
Buffet lunch and open bar.

Not Includes:

The photos of the best moments with dolphins.
Other activities in Isla Mujeres
Dock Fee $ 12.00 USD per person.



Departure Days:
Monday
Tuesday
Wednesday
Thursday
Friday
Saturday
Sunday


Departures:
10:30 am
12:00 pm
1:30 pm
3:30 pm