EXCITING ADVENTURE WITH ATV - ZIP LINE AND CENOTE (SINGLE)
Combine adventure and culture in this exciting adv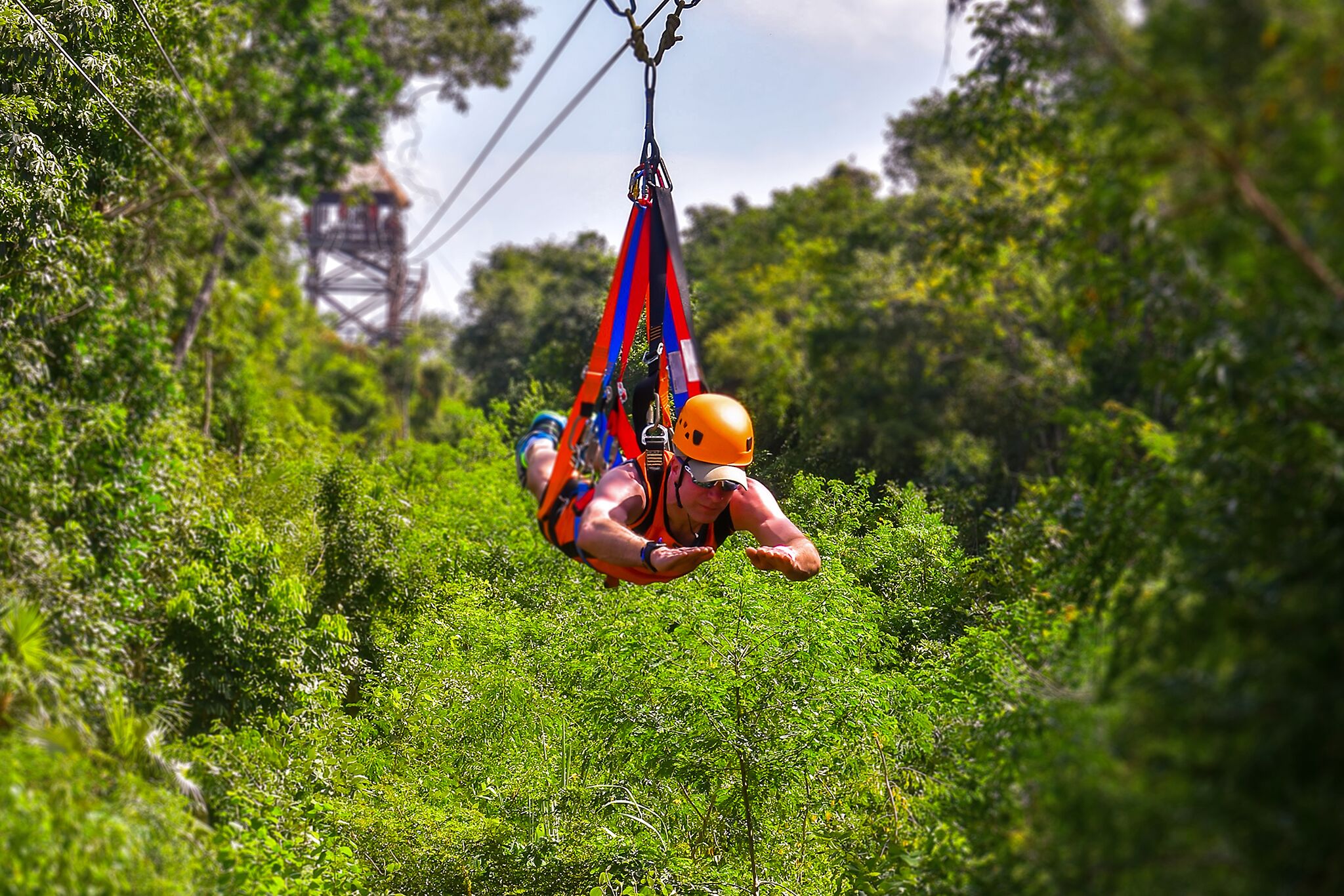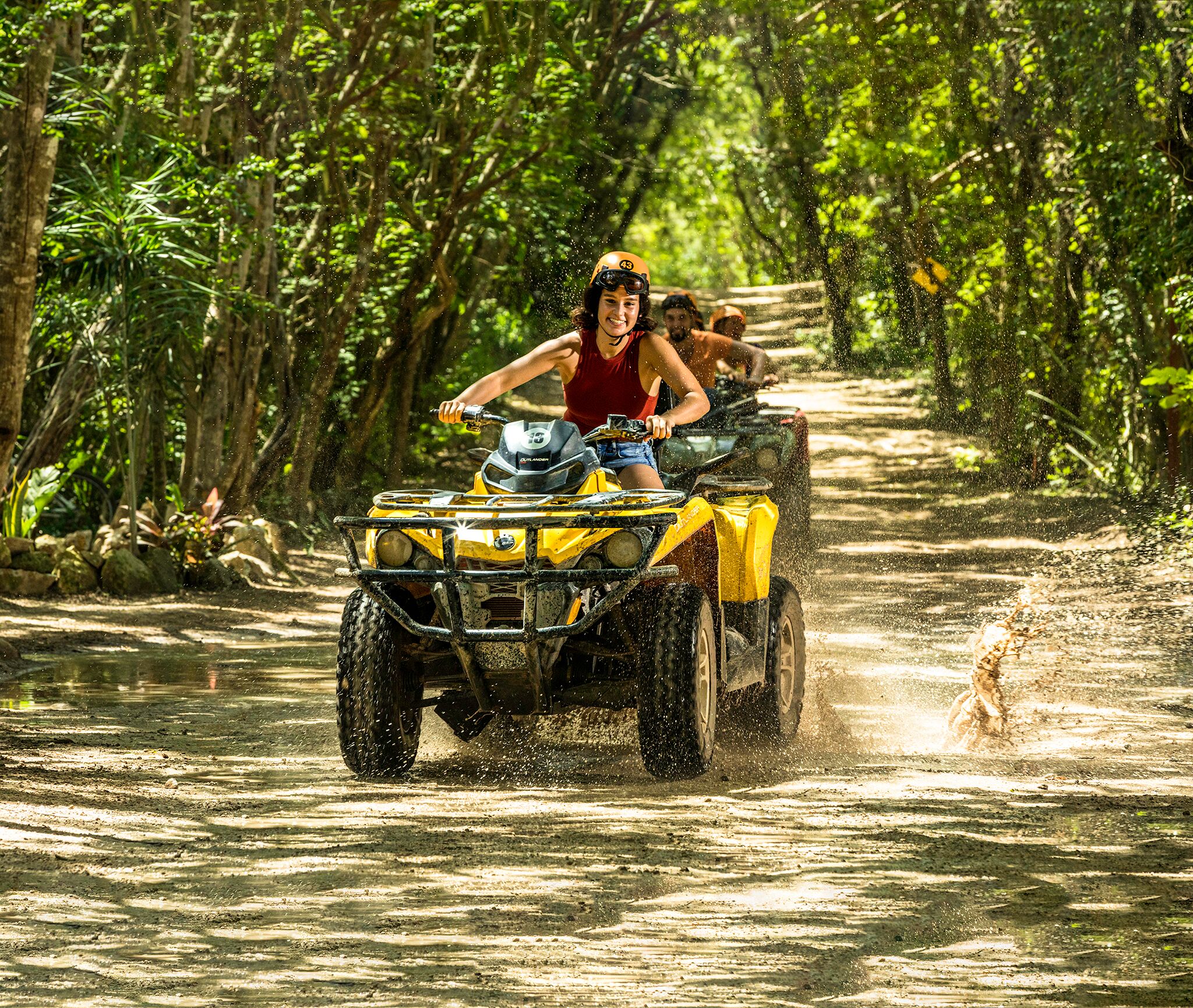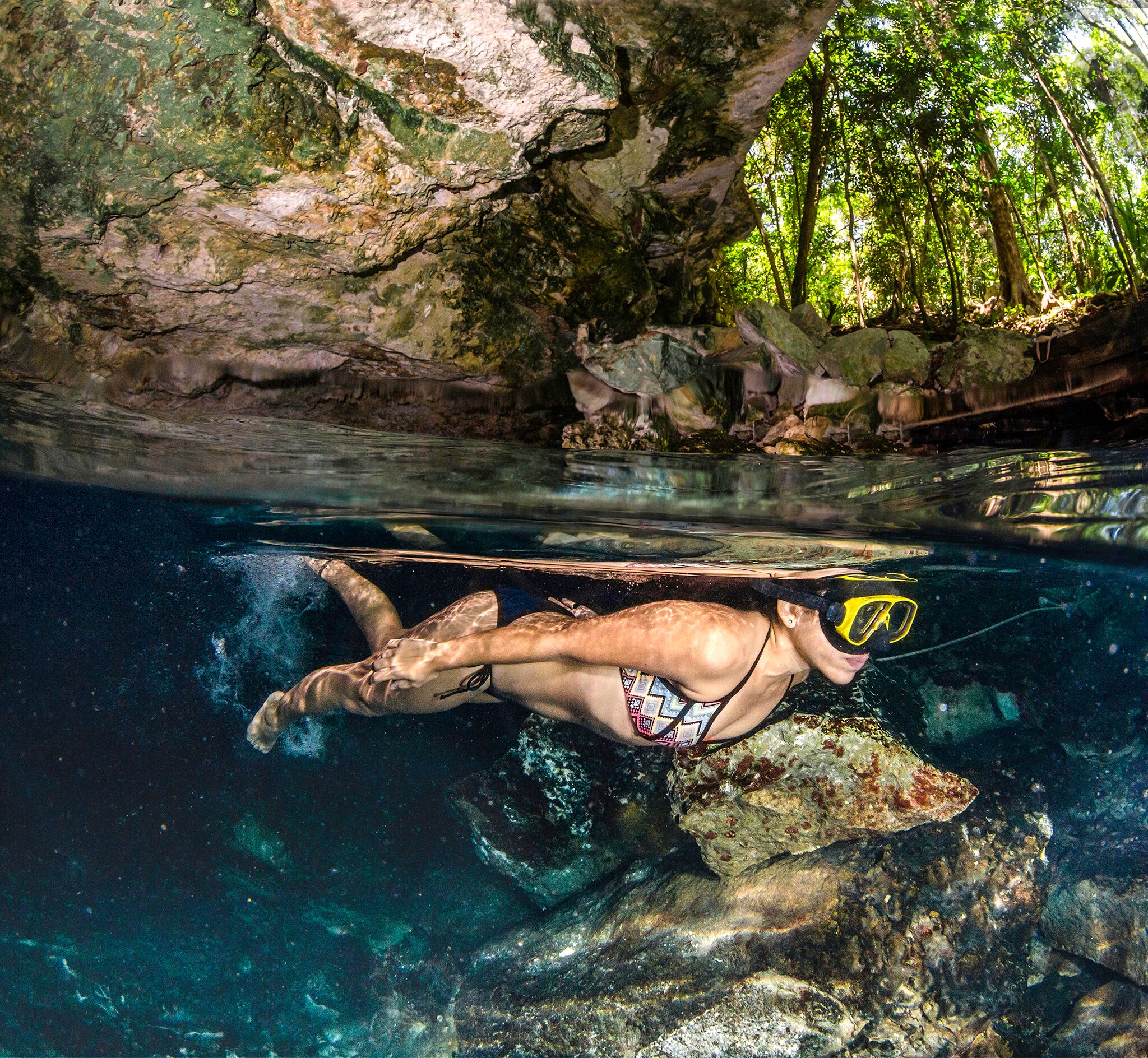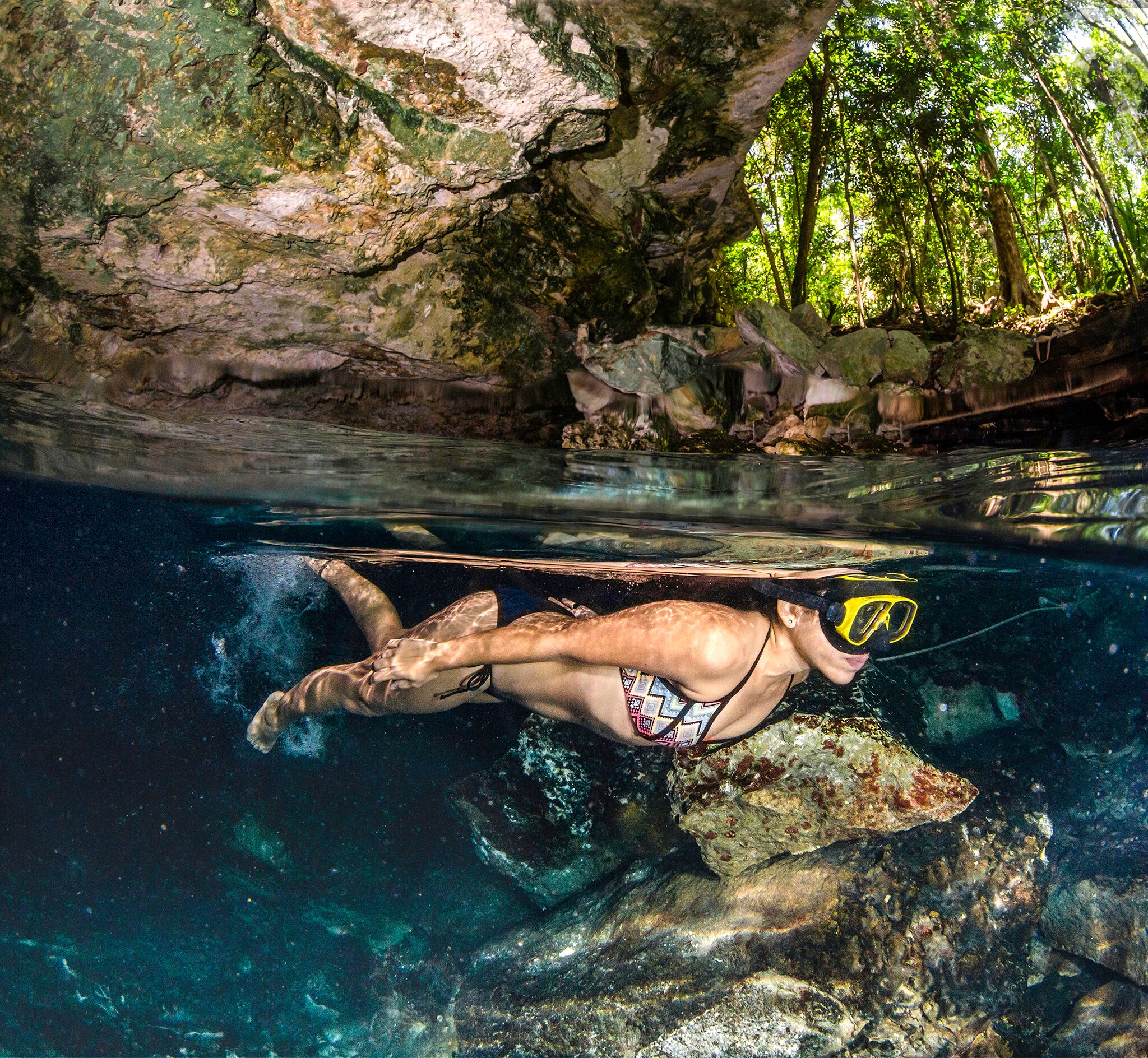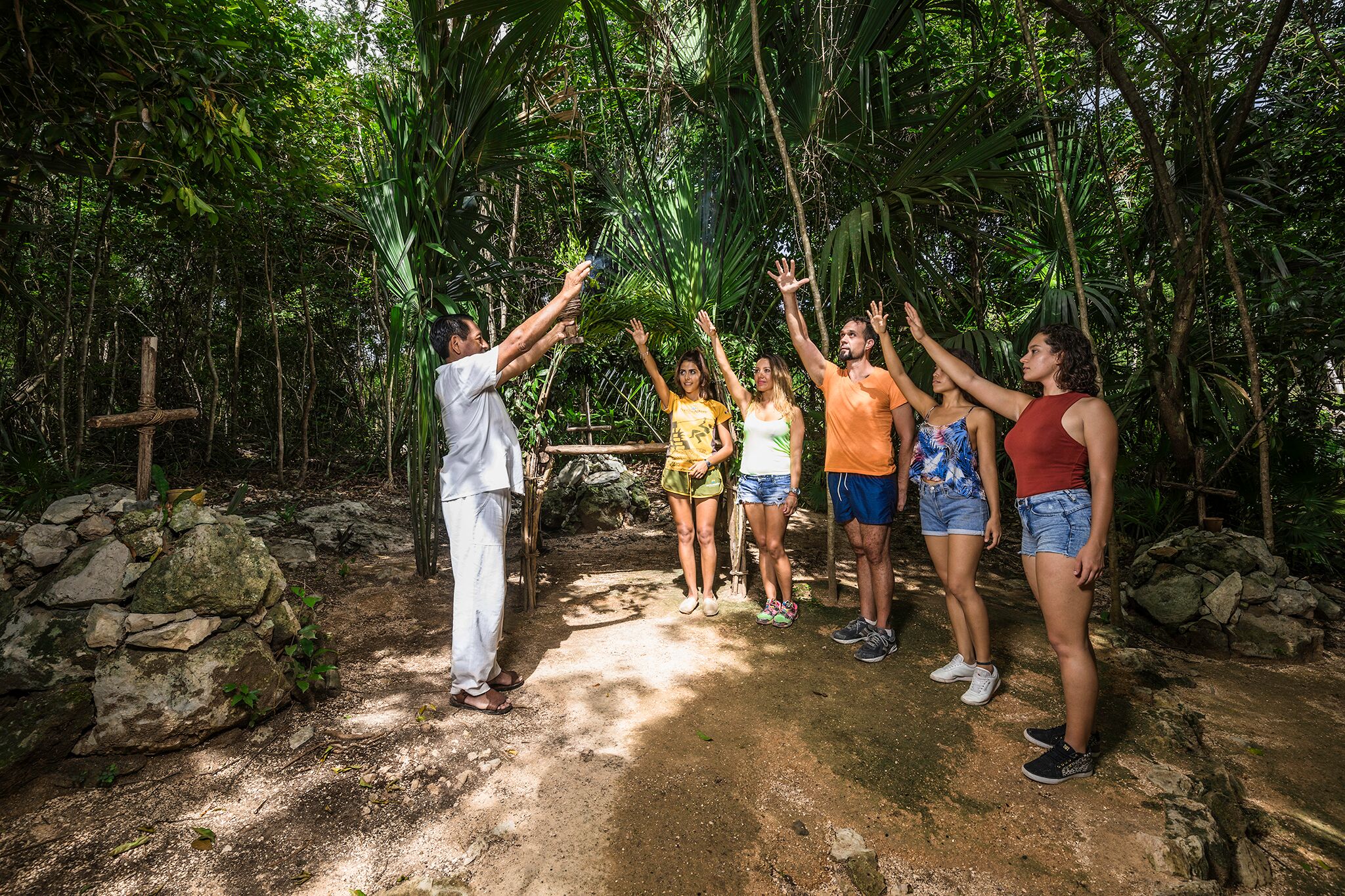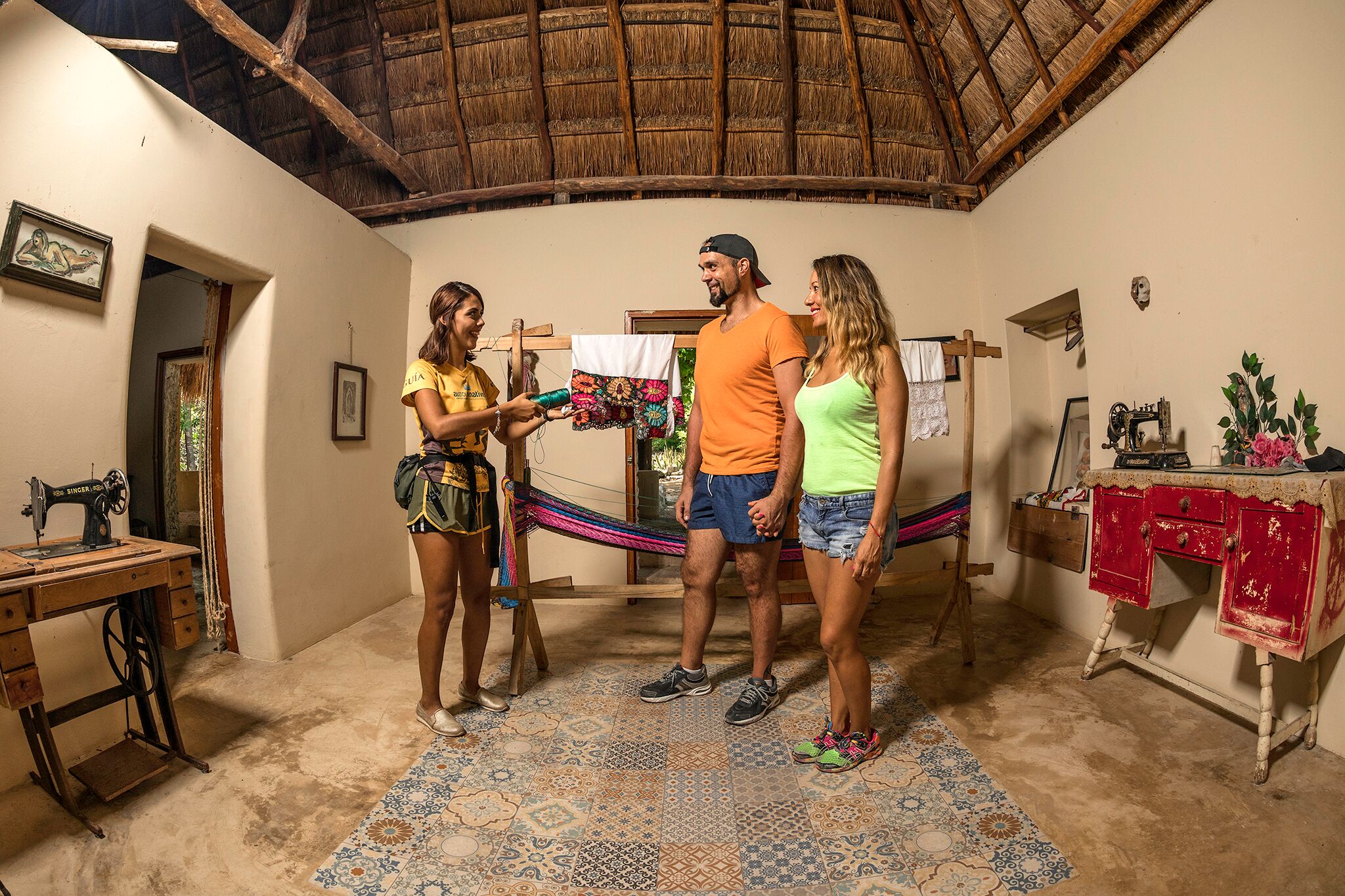 Come and live an exciting adventure where you will drive an ATV through unknown jungle paths and feel the adrenaline flow with speed.
Get to know "The house of dreams" one of the first houses built in this region where you will see an orchard and farm with animals.
Discover interesting Mayan vestiges where you will learn more about this magical culture. li> Participate in an authentic Mayan ceremony of copal-scented blessings performed by a shaman from the community.
Feel the mistisismo that keeps the beautiful cenote Ixchel where you will find a Mayan altar where you will observe different rock formations while listening to a brief explanation for your guide to the formation of the cenotes.
Feel the freedom to fly over the trees feeling the breeze and admiring the incredible landscape.
Swim in the crystal clear waters of the Media Luna cenote and finally enjoy a delicious typical Snack with: chayitas, empanadas, mayan lasagna, salads and Maya-style chicken burritos.
Return to Cancun or Riviera Maya hotels, as the case may be.
NOTE:
If you require the tour with individual ATV, the cost will be $ 125 USD and comment on your reservation.
THE ZIPLINES SPECIFICATIONS
ZipLine 1: 17 m (height) - 350 m (length)
ZipLine 2: 13 meters (high) - 250 meters (long)
Zipline 3: 9 meters (high) - 150 meters (long)


Recomendations:

Comfortable and light clothing
Comfortable walking shoes
Swimsuit
A change of clothes
Hat or cap
Sunglasses
Biodegradable sunblock
Extra money for purchases, photographs and tips

Tour Includes:

Transportation in air-conditioned vehicles in small groups
Specialized guide
Complete equipment for all activities
Typical buffet
Towels
Lockers

DOES NOT INCLUDE:

Collision insurance but you can buy it with an additional cost of $15 USD individual motorcycle and $25 USD double motorcycle.




Departure Days:
Monday
Tuesday
Wednesday
Thursday
Friday