Manatees, Dolphins & Sea Lions Discovery plus
Sea Life Discovery Plus at Isla Mujeres Cancun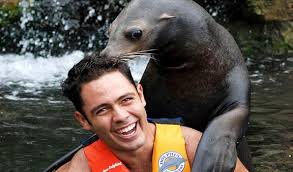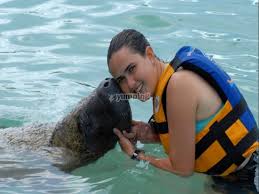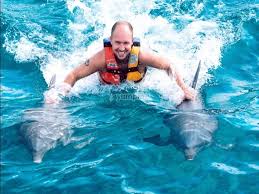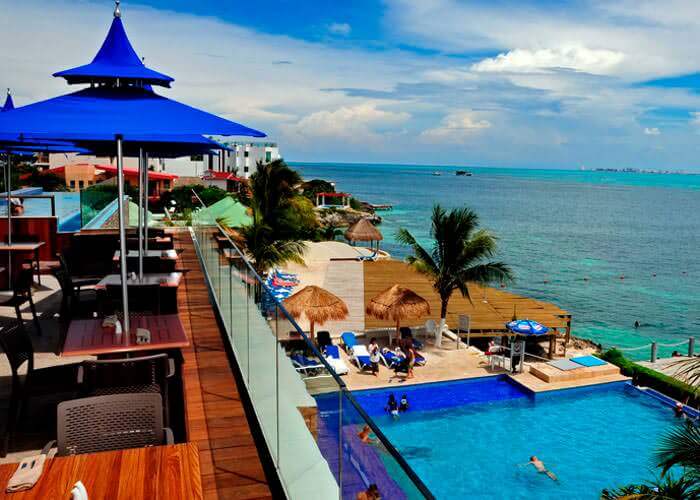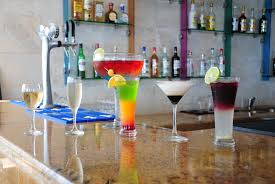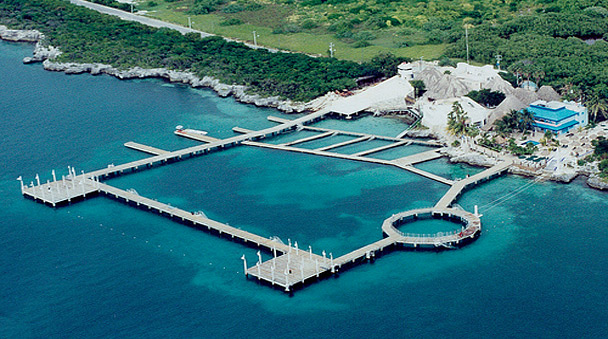 Enjoy our most complete swimming with dolphins program, the famous Dolphin Royal Swim with sea lion and manatee encounters and if that wasn't enough you can also enjoy our VIP lounge. It's perfect to share the most incredible moments with your friends and family, we assure you a fun-filled experience!
Our Dolphin Royal Swim program will give you the amazing opportunity to hang out with our adorable dolphins in their natural habitat. You'll be witnessing how they love to play with all of our visitors, give them kisses, cozy hugs, fun belly rides and even the quickest foot push ever. After this incredible program you'll immerse yourself into the sea lions world, enjoy seeing them swim, and witness their funny way to walk.
If you're lucky enough you could receive a ticklish big kiss and if this wasn't enough after these two incredible swims go ahead to the manatee habitat. You'll be swimming with most docile and chubbiest marine species of all, feed them with lettuce and give them the biggest kiss ever. In each species' habitat our marine mammal specialists will teach you about the nutritional, nursing and reproduction programs for each one, as well as share some tips that will help us to have a greener environment.
After all the swimming programs it's time to eat, drink and relax. Visit our VIP lounge that offers an exclusive air conditioned area, restaurant and a panoramic pool. Here you'll enjoy the best VIP service, drinks from our international bar and the unlimited international buffet that includes shrimp, steak, salmon, sushi and many other delicious options for everyone. Last but not least take a sunbath by the panoramic pool with the most beautiful landscape of the Mexican Caribbean Sea.
Remember to place your reservation and enjoy the experience of a lifetime!
*Kids and infants must swim with a paying adult as a companion


Recomendations:

For safety reasons pregnant women can't participate in this program.
It is important to arrive 30 minutes before your program, remember you'll receive a short briefing before your swim.
If you have any health or physical disability please contact our call center before you make your reservation so we can provide you full information about our services.
Remember to use biodegradable sunscreen to protect your skin, the environment and marine species.
Bring towels and cash (for the moment we are not receiving dollars, just mexican pesos) for taxis, shopping, meals, etc.


Tour Includes:

Manatee Encounter
Sea Lion Encounter

Dolphin Royal Swim:

Foot Push
Dorsal Tow
Handshake
Hand Target
Kiss and hug

Also offers

Ferry Cancun - Isla Mujeres - Cancun (If you are staying in Puerto Juarez please contact our call center)
Continental breakfast
National open bar and lunch buffet
Manatee and Sea Lion Programs
Observation Snorkeling with sharks
Beach Club (lockers, showers, swimming pool, lounge chairs)
This swim with dolphins program includes the famous foot push, dorsal tow, a handshake, a kiss and hug. VIP area (Restaurants and panoramic pool).
Kids (Age 8-12)10:30 AM
* Kids must swim with a paying adult.

NOT INCLUDED

Photos of your experience with the dolphins
Other activities in Cancun or Isla Mujeres
Ground transportation $10 USD.
Dock fee of $12.00 USD payable at check-in.

ADDITIONAL INFO

Minimum height to participate in Sea Lion program is 1.40m .




Departure Days:
Monday
Tuesday
Wednesday
Thursday
Friday
Saturday
Sunday


Departures:
9:00 am