SNORKELING WITH TURTLES AT UNDERWATER MUSEUM
Feel like a fish in the water!!!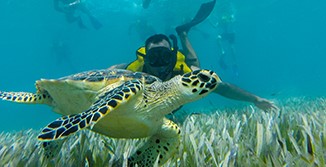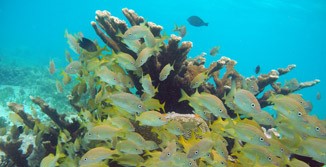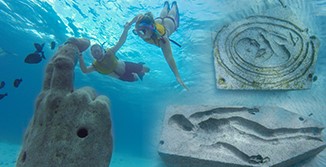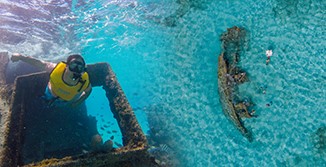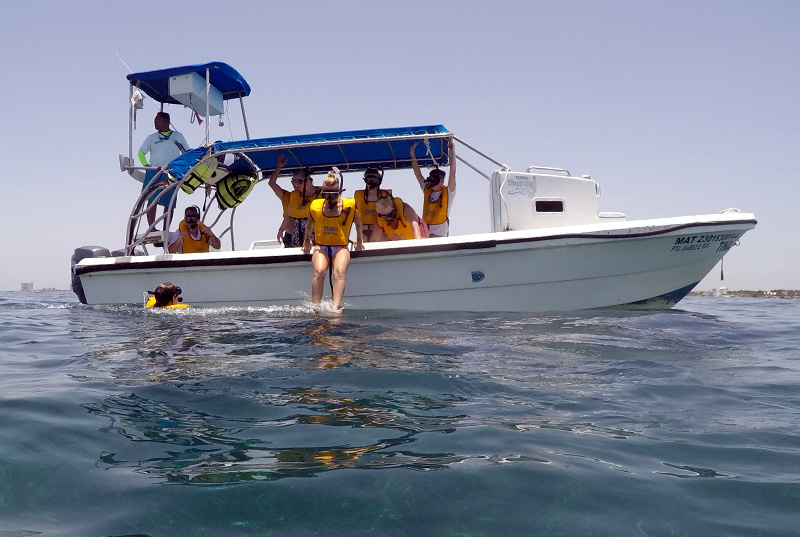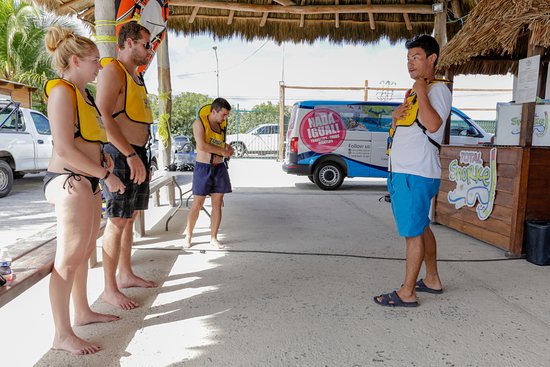 Here you will see tons of goldfish, live coral reef, turtles in their natural habitat and an impressive wreck, in a 2 hour in Cancun, where the whole area does not exceed 5 m deep, with calm and little water Or anything current which will make it totally fun and safe.
The tour departure is only 5 minutes from the reef that we are going to visit so do not get dizzy with the movement of the boat and start your snorkeling faster than you can imagine.
This great adventure is divided into 4 areas:
Here you will admire the coral reef EL MECO, where you can see an infinity of fish and marine life in depths of 2.5 meters to 4.5 meters in warm water with little or no current.
This is our meeting point with turtles with a 96 to 98% chance of seeing 1 to 5 turtles and running with the luck of swimming with stingrays.
At this point we will look at 2 underwater art galleries where there will be a coexistence of art with the medium, marine of the Caribbean sea admiring beautiful works of art and the wonderful turquoise sea floor.
We will visit an impressive sunken ship where we will find fish banks. Multicolored corals and different species posing on a sandy beach that surrounds an impressive natural pool.
Small groups of up to 12 people to ensure better service and safety.
Duration of activity:
2 hours on the water Plus 1.5 hours for transportation and hands-on instruction for the untrained.
Restrictions:
Only children over 6 years old (Accompanied by an adult) can carry out the activity. They must sign a responsive one. In the case of children this must be signed by an adult.
Available daily at:
7:00, 9:00, 12:00, 2:30 hrs. or at 17:00 hrs


Recomendations:

Swimsuit
Sunglasses
Biodegradable blocker
Dry clothes
Towel
Cash for extras


Tour Includes:

First class airconditioned vehicle from any hotel (Cancun hotel zone, Cancun downtown and Playa Mujeres).
All snorkeling equipment: Special lifejacket for snorkeling, snorkel, fins and optional weight belt.
Theoretical and practical lesson: Before diving, people with little or no experience will be invited to take the theoretical and practical lesson of snorkeling, so that they only care about enjoying. We will teach you how to use the equipment, to breathe easily, to deflate the mask, to swim with fins and other interesting tips to make the experience much more pleasant.
Specialized and friendly guide.
4 immersion areas (2 in coral reefs, 1 in the Underwater Art Museum and 1 in the sunken ship).
Bottled water, towels, showers and lockers.
Passenger insurance.

Not includes:

Dock fee and marine park tax (USD $ 10.00 per person to be paid at the time of registration).
Tips.
Photo service.



Departure Days:
Monday
Tuesday
Wednesday
Thursday
Friday
Saturday
Sunday


Departures:
07:00 hrs
09:00 hrs
12:00 hrs
02:30 y 17:00 hrs