EXTREME CANOPY ADVENTURE TOUR
Do you want some adventure?!?!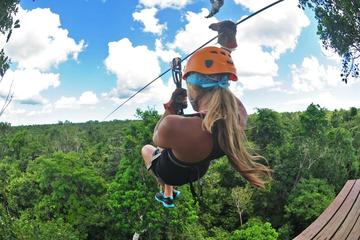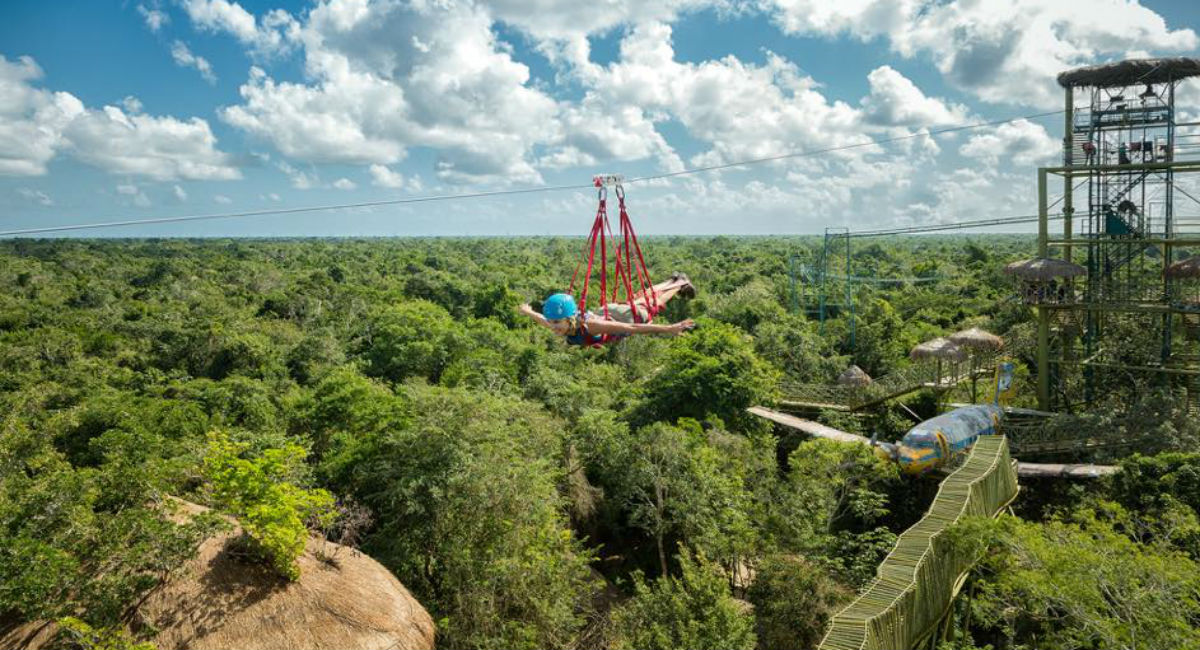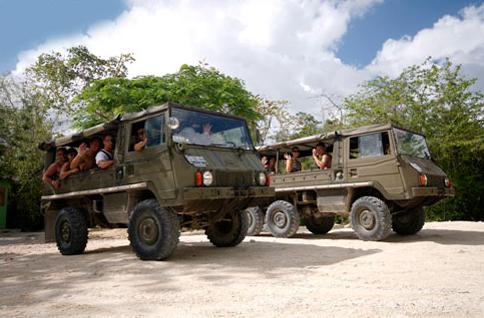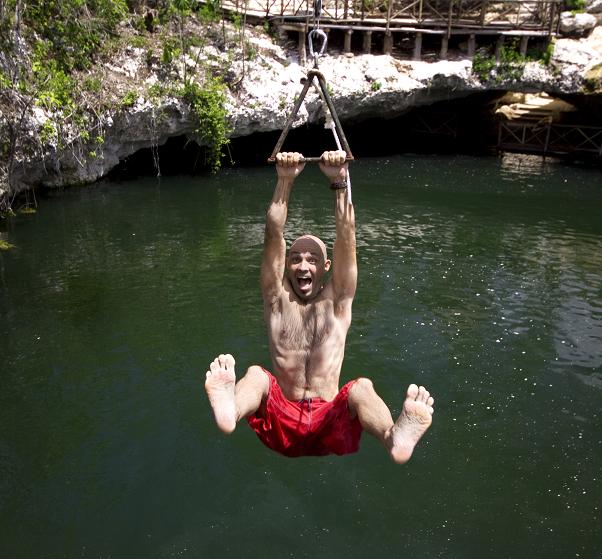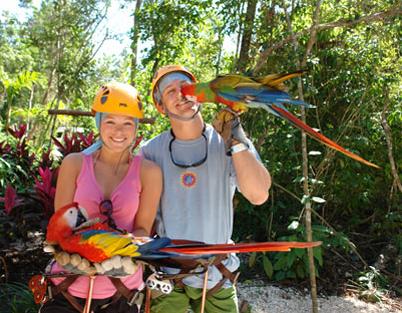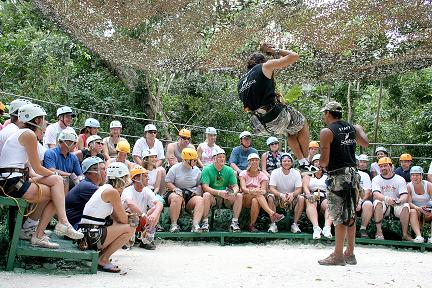 The main activity consists of a zip line circuit, which is called "Canopy tour" (tour of the canopy on treetops), the route is to travel through the trees, crossing the jungle. The total distance is 3.2 km. divided into 12 cables (24 platforms), making it the longest zip line circuit in North America, thus maintaining a balance between adrenaline and safety. All guides are internationally certified and are extreme sport professionals.
The tour starts at your hotel by picking you up in the lobby on first class transportation with air conditioning to go towards the town of Puerto Morelos, just 40 minutes between Cancun and Playa del Carmen, we will travel 20 km to get into the Mayan jungle to begin our adventure.
Upon reaching the site, the guides will give you all the information about the activities, we have all services such as lockers, restaurant, bar and restrooms. The first activity will be the new "Extreme Canopy Tour", for that, the necessary equipment will be provided, such as safety harnesses and pulleys. The guides will make sure that all equipment is properly adjusted and helmets and protective gloves for everyone's safety, in addition to equipment operating instructions.
For those adrenaline junkies, welcome to our next level the "Extreme" which is the longest and fastest zip lines circuits of the peninsula, with 12 high-speed cables and safely, the necessary instructions will be given to all our participants to have an adventure more enjoyable.
We will continue with the next activity, in military trucks "Pinzhauer" to travel 3 kilometers of winding road to reach the cenote "Lukuma" where we will enjoy the crystal clear waters of this ancient formation, likewise we have different attractions such as zip-lining and area to dive from the heights, lifejackets and restrooms for our visitors, so they can enjoy the emerald waters of this beautiful formation that nature is offering us.
At the end of this refreshing experience, we will go back to the control palapa where you will enjoy a light meal (snack) and water to cool off and recover energy.


Recomendations:

Light sportswear
Swimming suite
Walking shoes
Hat
Camera
Sunscreen.


Tour Includes:
• First class airconditioned vehicle
• Round transportation
• Extreme Canopy Tour
• Military Trucks
• Swim in the cenote
• Light lunch 
• Purified water
• Lockers and services

• Passengers insurance
• Taxes
IMPORTANT INFORMATION:
• Age: Minimum age: +3 years
• (3-4 years old are admitted for free)
• Duration: Half day tour (approx. 5 hours)
• This Expedition Operates: DAILY


Departure Days:
Monday
Tuesday
Wednesday
Thursday
Friday
Saturday


Departures:
10:30 am
12:00 pm
01:30 pm