DIVING LESSON & 1 TANK DIVE AT UNDERWATER MUSEUM
Live this experience!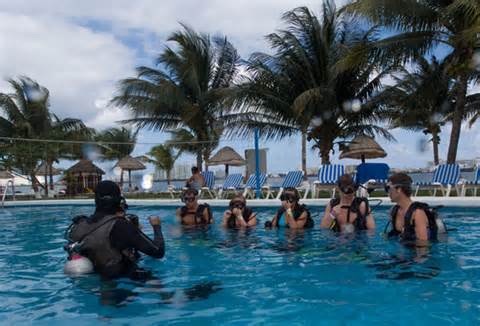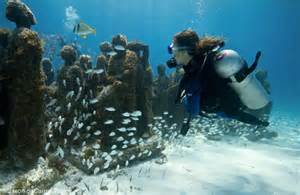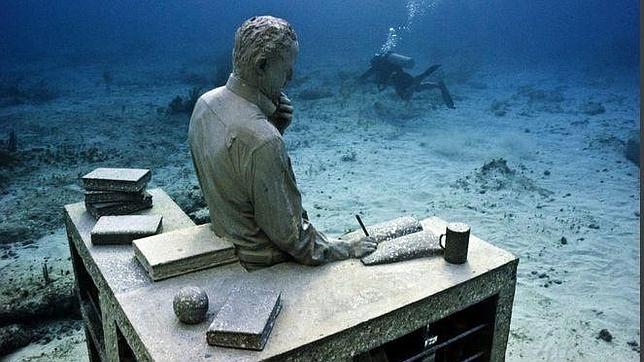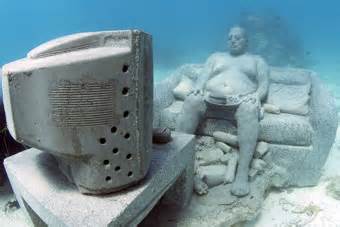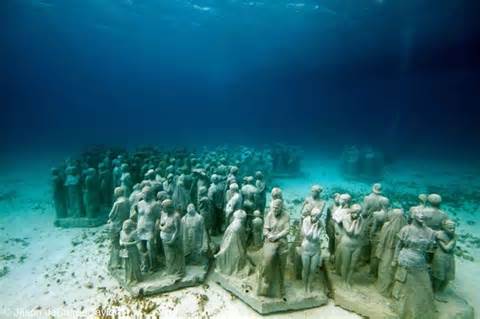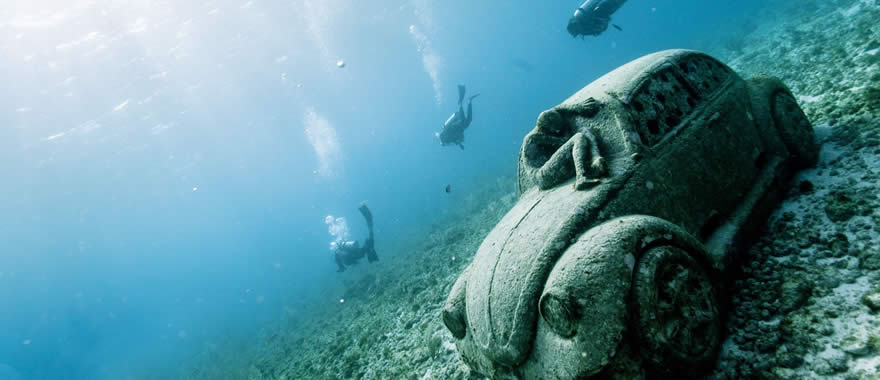 If you have never tried diving now is the time to start. What better combination can you ask for – warm Caribbean waters, visibility like you have never seen before, excellent bilingual instructors and up to date, good quality dive equipment. Have you ever wondered what it's like to breathe underwater? Well this is what scuba diving allows you to do – you can maintain buoyancy, propel yourself through the coral reefs and most importantly stay underwater for a prolonged period of time.

The Discover Scuba or Resort Course as it's commonly known is all you need to go diving right away without a full certification. The class can be completed in two hours and then we will take you out to the open sea.

The class includes a talk by the instructor about the specifics of diving, safety procedures and equipment. You will then go to the pool to learn the practical side and try out the scuba gear.

Then the time has come – your first discovery dive. You can dive up to 40ft/12mts with a Resort Certification. We will give you a temporary certification card upon completion of your course so if you would like to dive again during your vacation you can do so.

The Cancun underwater museum project begun in November 2009. The main goal of the English artist Jason Decaires Taylor's work is conservation. Each of the more than 400 life sized sculptures are made from neutral clay in order to promote the growth of coral reef and marine life with the total installation occupying an area of over 150sq meters and weighing over 120 tons.

The museum is located a short distance from the famous Manchones reef. As the museum grows and marine life forms, the aim is to give Cancun's reef areas a much needed rest so they can recuperate from hurricane damage. The Cancun Marine Park is one of the most visited stretches of water in the world with over 750,000 visitors each year, placing immense pressure on its resources. The location of the sculptures will promote the recovery of the natural reefs, relieving pressure on them by drawing visitors away.

Aside from the conservation purposes, the Cancun underwater museum is a sight not to be missed! Each sculpture has it's own meaning such as 'The Dream Collector', 'Man on Fire' and 'The Silent Evolution'.

The third stage of the museum starting towards the end of 2010 will involve commissioning local and international artists to contribute further sculptural installations and host special underwater cultural events celebrating the Arts and Science.


Recomendations:

Casual clothes
Camera
Bathing suite
Towels
Hat
Sunglases
Comfortable shoes


Tour Includes:

Pool Training with PADI Instructor.
All Diving Equipment.
Free Underwater Photo.
Instructor Supervised Reef Dive.
Certified Pure Air
1 tank dive
Wet suit rental is also available

Not Includes

$12 USD THE DOC TAX



Departure Days:
Monday
Wednesday
Friday


Departures:
8:00 am