XPLOR FUEGO
You have to live this experience !!!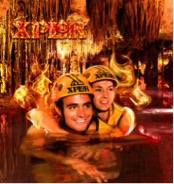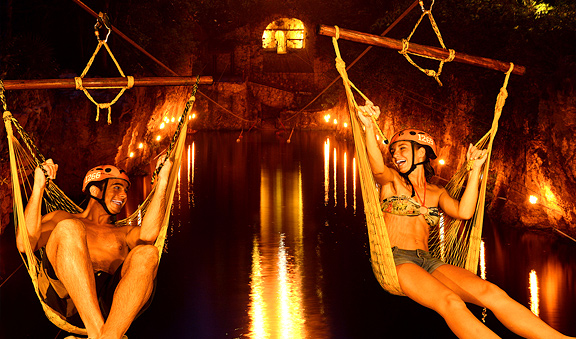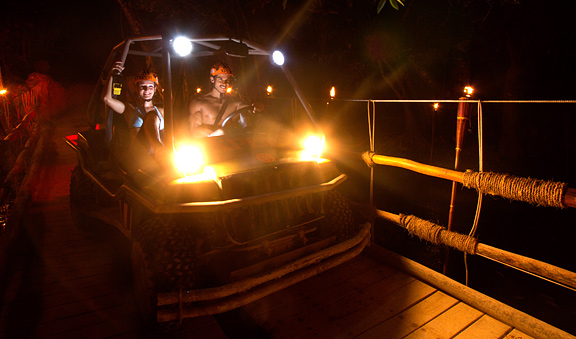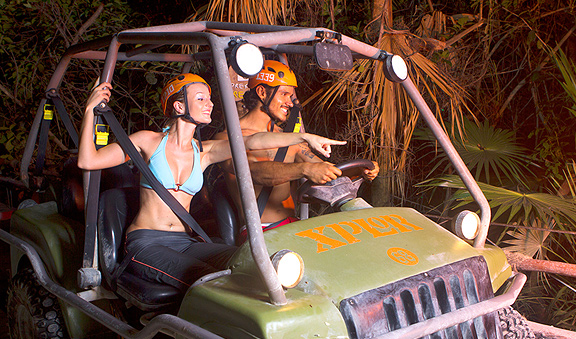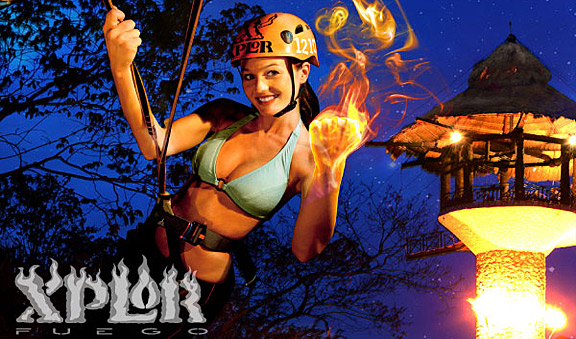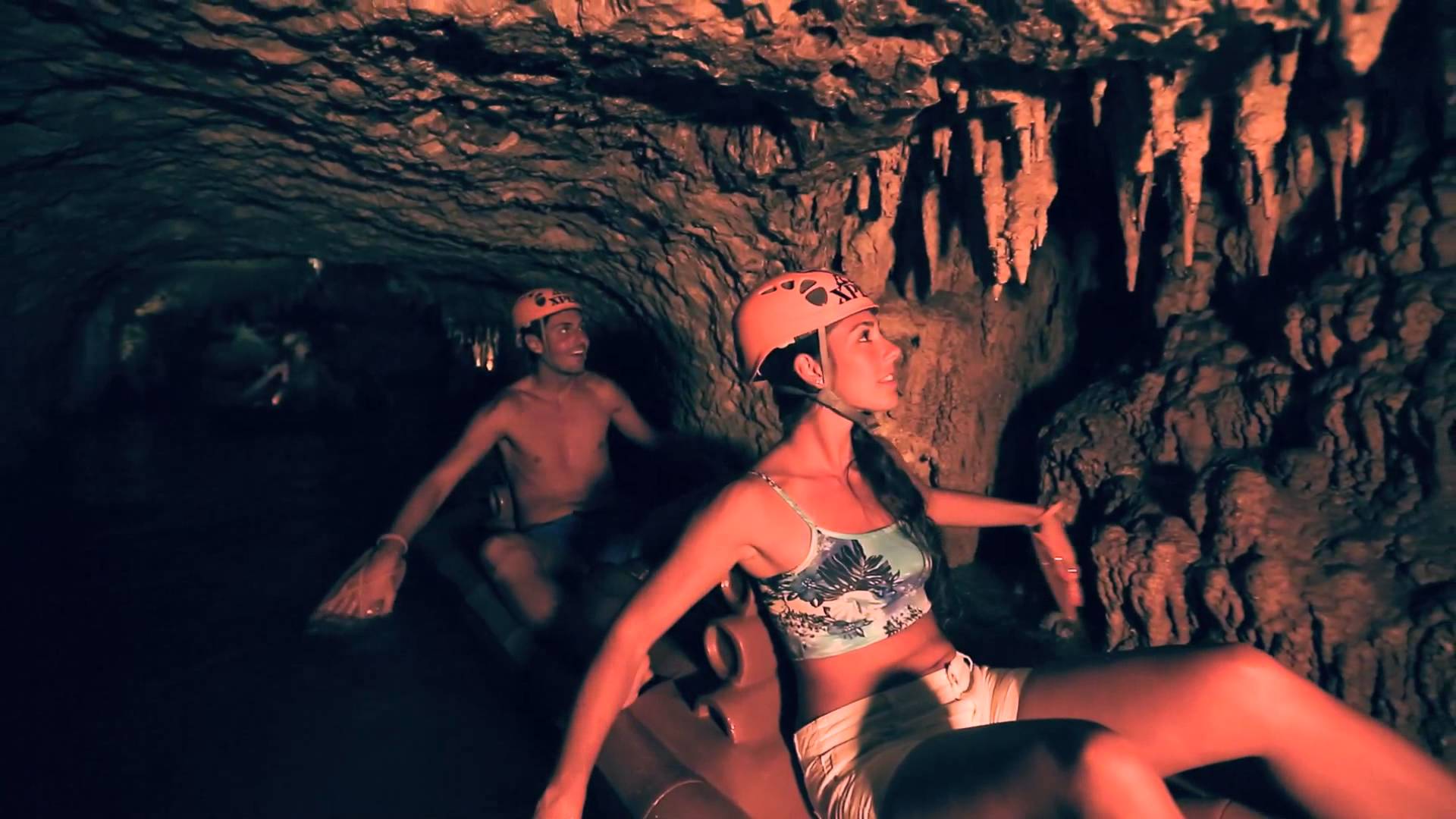 Fire Xplor is a unique adventure in the jungle comes alive after dark to catch you in the darkness .

Awaken your senses and flies through the stars on incredible canopy , manages this land amphibious vehicles in the jungle and dive into the refreshing waters of an underground river.

Delve into the darkness and let the moon and the stars become your allies and guide your path.

Dare to live a fascinating experience in the darkness of the Mayan jungle in an unforgettable expedition where the night and the fire will be your best companions . Follow your instincts and turn your life Xplor Fire, a challenge in the dark like you never imagined.

Canopy : Fly through the stars!
Feel the adrenaline as you marvel at the night setting. Awaken your senses and admire the beauty of the forest under your feet , gently lit by torches .

Stalactite River Swim : Keep your eyes wide open !
Walk 350 meters swimming in an underground paradise . Enjoy the magic of nature and cool off in the crystal clear waters of this amazing underground river.

Amphibious Vehicles : Dare to continue!
5.5 km of spectacular walking trails through the jungle in full darkness. Walking paths with incredible grottos , caves and hanging bridges that fill your adrenaline motor. A fascinating journey in which the fire will be your guide .

Balsas : Feel the darkness!
Row with your own hands in a circuit of underground caverns. 530 m amazing rock formations , ancient stalactites and stalagmites are part of this unique adventure .

Canopy : For your protection and to ensure that the harnesses are comfortable and fit properly to each of our visitors, a minimum weight of 40 kg (88 lbs) is required and a maximum weight of 136 kg is allowed (300 lbs) the ability to harness circumference around the waist is 130 cm and 70 cm around each leg. * The minimum height required for this activity is 1.40 m .

Amphibians: They can only lead people over 18 years. It is essential to present a valid official identification proving your age.
Activities restricted to pregnant women, people with heart problems , diabetes , epilepsy , asthma , hypertension and claustrophobia.

Transportation:
Transportation is available in most hotels in Cancun and the Riviera Maya from Monday to Saturday between 3:30 pm and 4:30 pm . The exact pick -up will be sent to you after booking .
Should not have transportation from any hotel will tell you the specific meeting point closest to your hotel.


Recomendations:

Comfortable beach clothes, wáter shoes, extra clothes, swimming suite and towel.
Biodegradable sunblock.
From Monday to Saturday. Exact pick up time will be confirmed after you have made the reservation. Return to hotels is around midnight (12:00 a. m.)
Minimum age to enter Xplor is 7 years old.
Children between 7 and 11 years old pay half the price of adult.


Tour Includes:

Admission to Xplor Park Monday through Saturday from 5:30 to 10:30 p. m.
580 yards of underground caves to paddle on a Raft.
A nine Zip Line circuit.
A 3.4-mile circuit to drive with Amphibious Vehicles (only people 18 or older may drive).
Swim along 430 yards of crystal-clear water in the Stalactite river swim.
Unlimited buffet, mini sweet bread and oatmeal cookies.
Unlimited beverages (coffee, chocolate and multi-flavor water).
Equipment (Zip-Lines: helmet and harness, Rafts: helmet and paddles, Stalactite River Swim: helmet and life jacket, Amphibious Vehicles: helmet and vehicle for two.).
Locker for two
Resting areas, dressing rooms and bathrooms



Departure Days:
Monday
Tuesday
Wednesday
Thursday
Friday
Saturday


Departures:
3:30pm