TULUM AND XEL-HA TOUR ALL INCLUSIVE
A full day of fun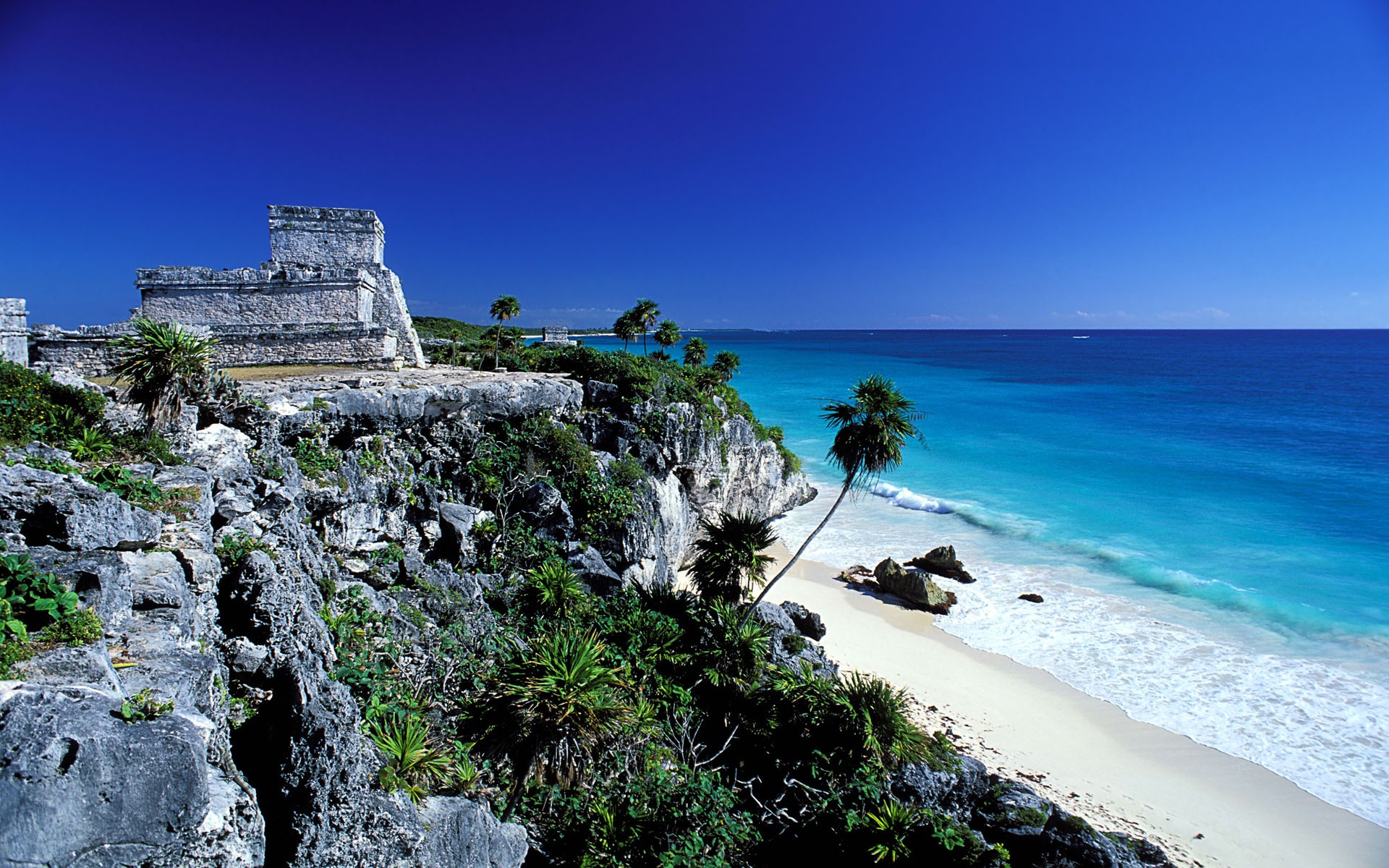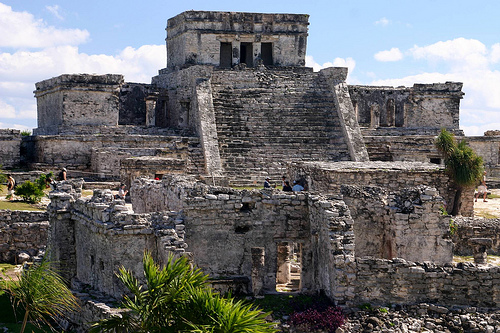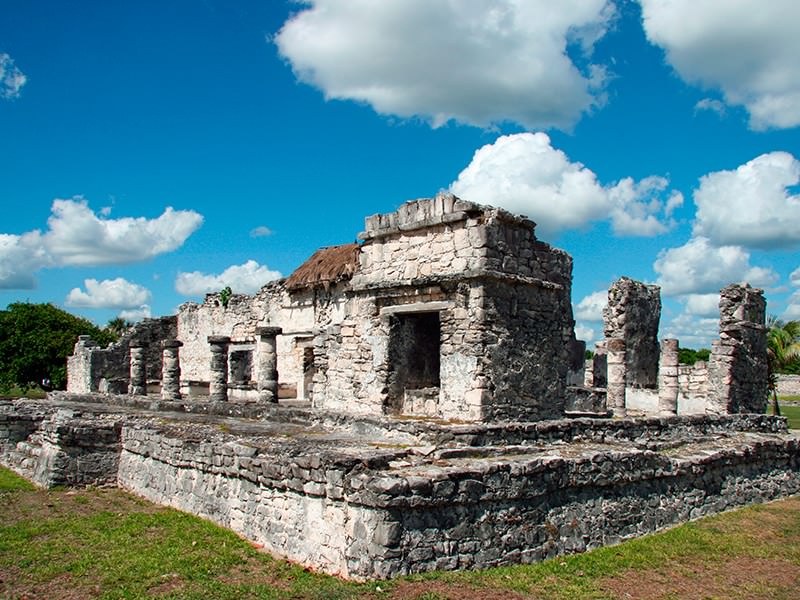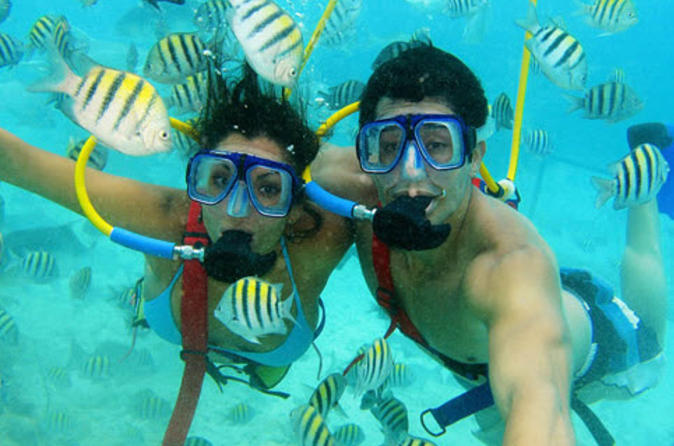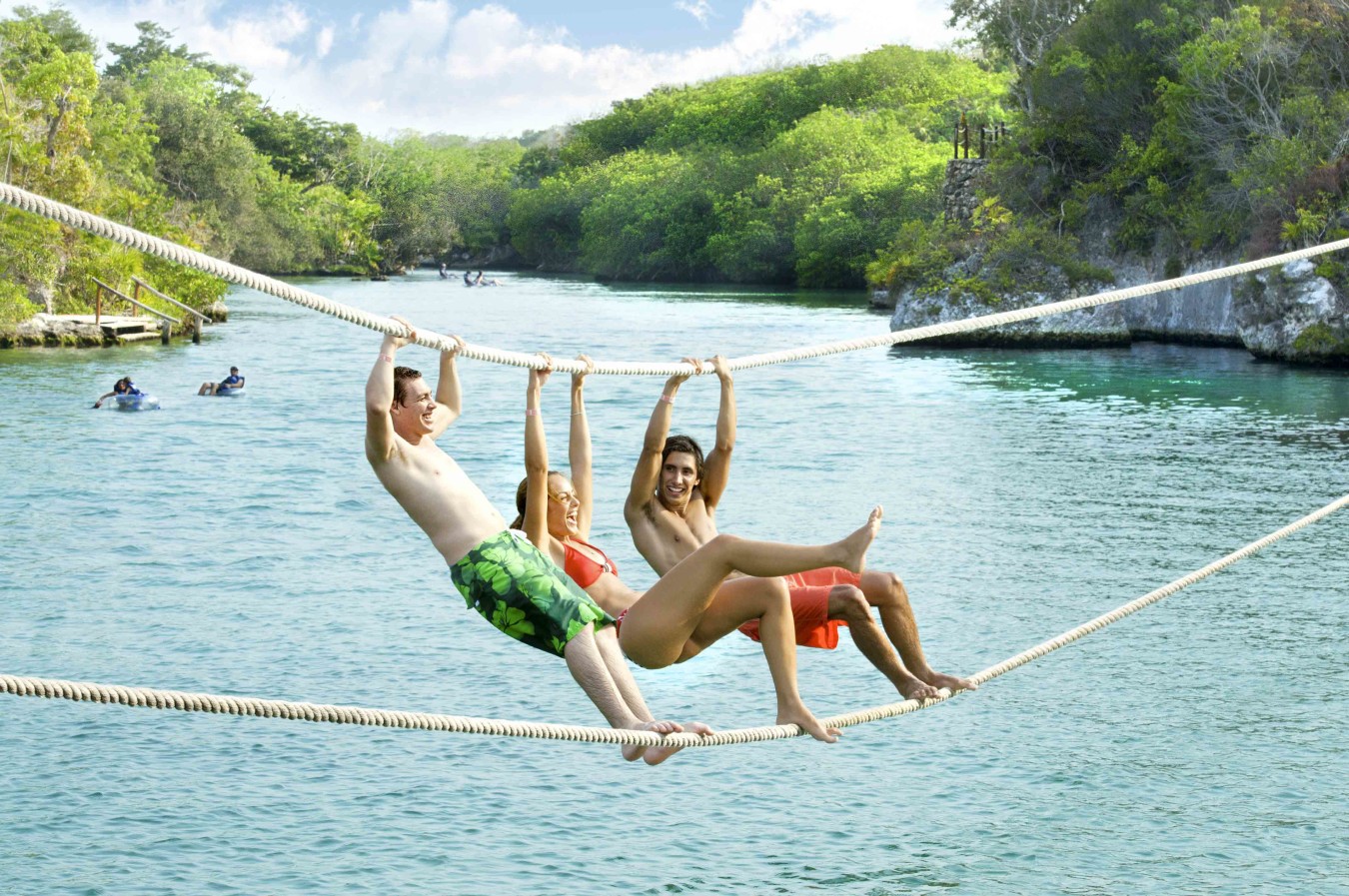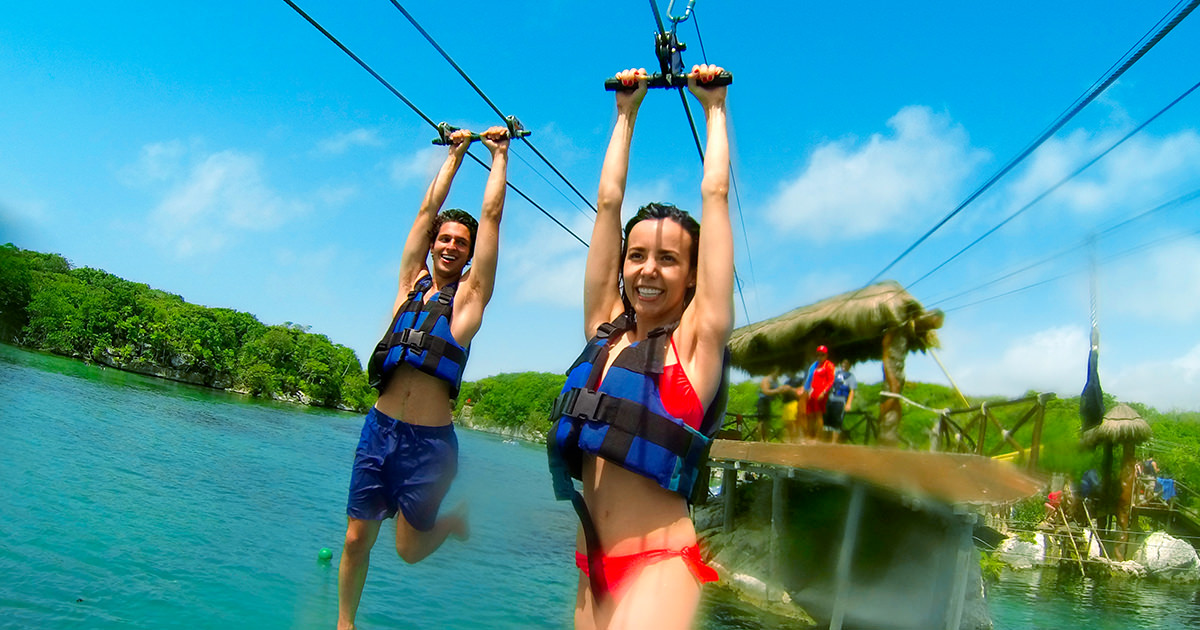 Come and meet Tulum and Xel Ha! This is an excellent tour for those who like archeology and water activities.

The tour will start leaving your hotel on comfortable buses accompanied by a certified guide.

The approximate time of arrival in Tulum is one and a half hours so during the trip we will visit the Mayan Riviera and the lifestyle of the present descendants of the Mayas. Once in Tulum "The Walled City" we will enjoy a one hour fifteen minute tour with a certified guide in this beautiful archaeological zone built on top of a high cliff with a wonderful view of the Caribbean Sea.

The guide will explain the Mayan history and culture and later you will have free time of approximately one hour to take pictures or enjoy the magnificent surroundings.

15 minutes from Tulum, we will explore the transparent blue waters of the world's largest natural aquarium, Xel-Ha.

You can enjoy swimming and snorkeling among hundreds of multicolored tropical fish or you can also take a break in the hammocks to enjoy the beautiful scenery.

This park has all the facilities as: dressing rooms, bathrooms, showers, lockers, four restaurants, lounges, umbrellas and hammocks. The approximate time in the park is 5 hours.

The return to your hotel will be around 6:30 pm.

After visiting this two places we will return to your hotel around 6:30 pm.

08:00 am

Scheduled hotel departures (times vary depending on the number of hotels and the area in which they are located)

10:15 am

Arrival at Tulum and tour for 2 hours (one hour with guided tour and one hour free time)

12:15 pm

Leaving Tulum to go to Xel Ha. 

12:30 pm

Arrival to Xel Ha to enjoy approximately 5 hours of this amazing natural water park and the all-inclusive of meals, drinks, beach towels, lockers and snorkeling gear (with cash deposit as a guarantee). Optional activities such as swimming with dolphins, open water diving snorkeling tour, etc. are not included in the package.

05:30 pm

Return journey to your hotel.

06:30 pm

Arrival to your hotel.

Note:

Listed times are estimated and may vary depending on the traffic and weather conditions.




Recomendations:

Comfortable shoes
Light sportswear
Hat
Sunglasses
Sunblock cream
Swimsuit
Extra money
We recommend a good breakfast before going on tour
.

Tour Includes:

First class airconditioned vehicle
Pick up and drop off in most of the hotels
Certified english speaking guide
Entrance fee to Tulum
Passengers insurance
TAX

In Xel Ha is the All Inclusive Plan:

Entrance fee to Xel Ha 
All your meals in any restaurant
All your drinks (Alcoholic and nonalcoholic)
Towels
Inner tubes
Lockers
Ice creams
Snorkel Equipment (Fins, mask and snorkel tub)



Departure Days:
Monday
Tuesday
Wednesday
Thursday
Friday
Saturday


Departures:
7:30 am