SPRING BREAK (BOOZE CRUISE)
The party animal cruise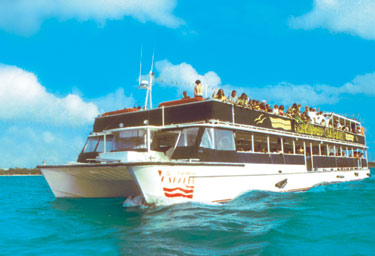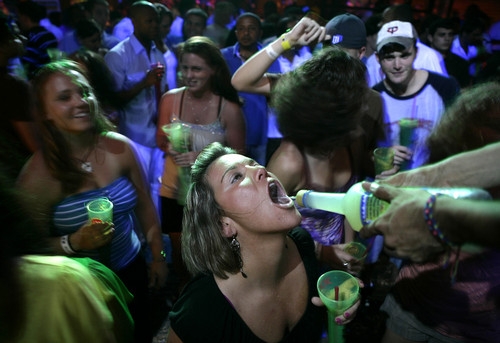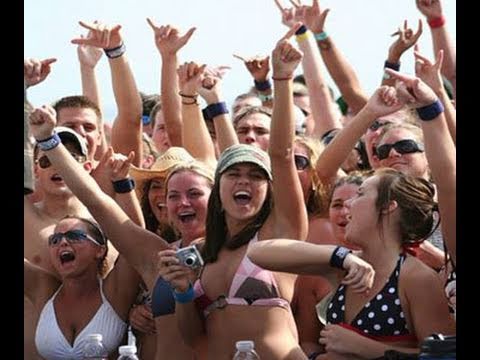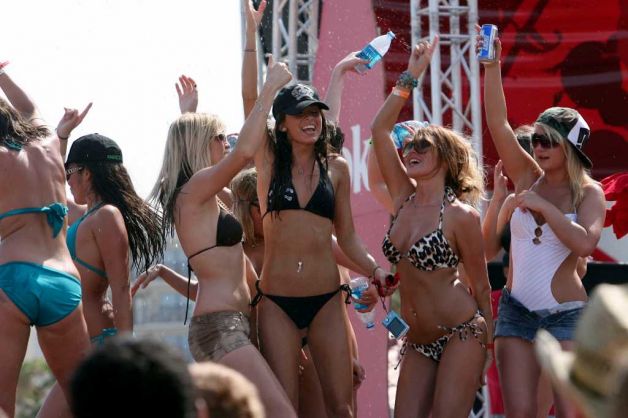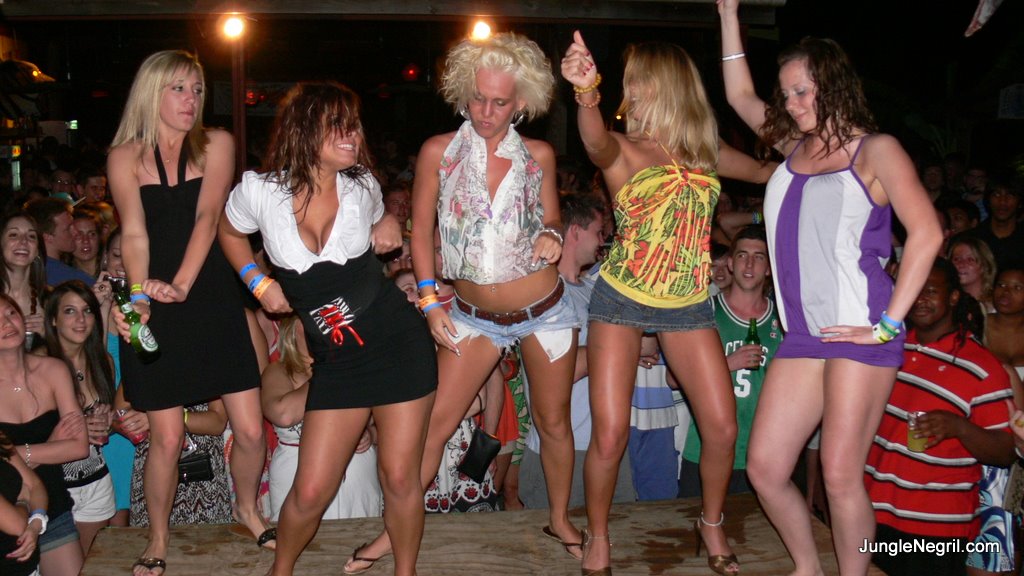 Hour of reception: 18:30 hrs
Upon arrival at the jetty, you will be welcomed by our animation staff, you will be welcomed with all the atmosphere that characterizes the Caribbean Carnival.
Upon boarding we will be welcomed by our staff (ANIMALS) to start the party, enlivened by our experienced bilingual master of ceremonies and his excellent team of animators (ANIMALS).
During this tour you can take a variety of exquisite drinks such as margaritas, tequila sunrise, rum punch, pina coladas, beer and soft drinks, accompanied by the best music of fashion.
After 45 min crossing we arrived at our private beach club 'El Pescador' on Isla Mujeres, greeted with DJ music. And a dinner and drinks service in our beach area.
We begin the contests and Sexy show, entertainment and fun for adults are part of the party that we offer for their customers.
* Buffet dinner: Lettuce, tomato, onion salad Mixed Salad: Cucumber, white cabbage, striped carrot DRESSES: Ranch and Ranchera Sauce, Red rice with tomato puree, peas and elotes grains Refried beans with grated cheese Pasta macaroni with cheese, butter and garlic corn. Chicken fajitas with poblano chili, onion and bacon Marinated beef fajitas with green bell pepper, white onion and guajillo chili. Toasts.
* Beach competitions: drinks, bikinis, wet shirts and lots of fun for Spring Break students with a duration of 1 hour with 30 minutes and then we return the boat again with the party aboard, new free bar account until you reach Cancun.
The party ends on women's island, but continues aboard our boat, with disco music, lights and fun until you get to Cancun around 23:30 hrs at night.


Recomendations:

Light sport wear.
comfortable shoes.
sweater.
camera.
swimming suite and towel


Tour Includes:

Round boat ride transportation
Dinner and drinks
Live music
A lot of fun

Live the experience:

Continuous entertainment
Caribbean interactive show
Professional Ballet
Music in English and Spanish
Dance floor
Games and prizes
Personable staff
3 Open Bars - national liquors
Frozen drink specialties included
Fabulous sound and light show
The Beach Club:
Spacious installations
Handicap access
Private beach area
Personalized service

The Restaurant:

Buffet
Lettuce, tomato, onion salad Mixed Salad: Cucumber, white cabbage, striped carrot
Dresses
Ranch and Ranchera Sauce, Red rice with tomato puree, peas and elotes grains Refried beans with grated cheese Pasta macaroni with cheese, butter and garlic corn. Chicken fajitas with poblano chili, onion and bacon Marinated beef fajitas with green bell pepper, white onion and guajillo chili. Toasts.

The Boats:

Modern
Comfortable and secure
Bathrooms on board
2 levels for your enjoyment
Entertainment in English and in Spanish
Modern sound system and music in
English and Spanish
Capacity for 350 people

There is a federal tax of $6.00 usd for every person that visit the reefs. In order to preserve the environment.




Departure Days:
Monday
Thursday


Departures:
19 :00hrs
20:00 hrs