EK BALAM AND THE MAYAN CENOTE
An amazing hidden place of the world !!!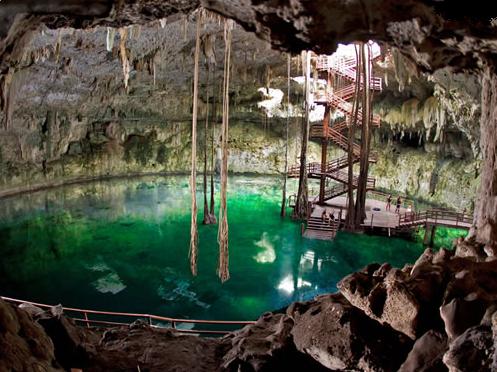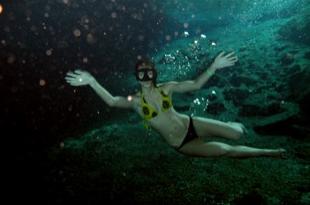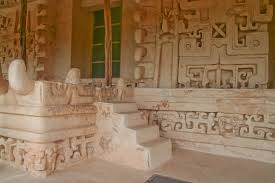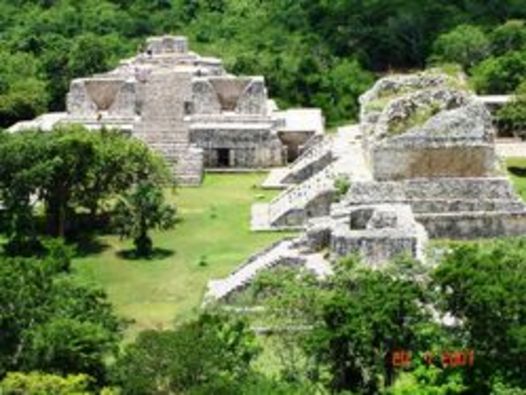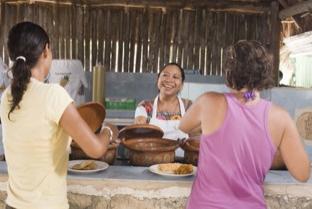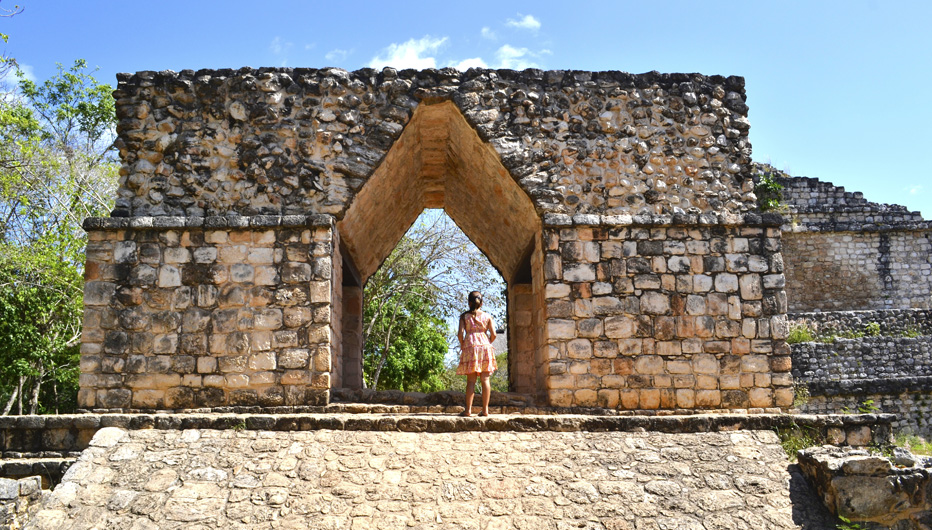 Visit the archaeological site of Ek-Balam

Ek Balam means "Bright Star Jaguar" in Maya, it is an ancient Maya city that had its glory before Chichen Itza. This archaeological site is one of the latest attractions because of its most recent restoration. Discover the mysterious Maya Cenote, enjoy its beautiful natural formations and great natural pool of 80 m diameter. During the tour we will see different Maya communities. Take home your memories with the beautiful photographs taken by our native photographers during the activities.


Itinerary:

08:00 a.m.
Pick-up in your hotel in comfortable vehicles

10:00 to 10:30 a.m.
Maya Cenote
Cenote Maya (3 hours): Experience optional adventures included in Maya Cenote Park.

Visit and refresh at the Cenote Maya:
Descend into the region's most impressive cenote through a large wooden staircase made with the ancient maya technique. Enjoy its beautiful formations and swim in this large natural pool. Ascend from the underworld through a tunnel to reach the park gardens.

Maya ritual: Be part of an authentic Mayan blessing ceremony that will be performed by a local shaman.

Maya Buffet: We will have different traditional dishes including, lime soup, cheese and chaya tamales, beans, vegetables rice, mole, chicken, hand -made tortillas, fruits, dessert, flavored water and coffee.

Optional Adventure Activities: Swimming in Cenote, diving, rappel, Trepachanga, and Tarzan vine. (120kg/ 264lbs maximum weight for these 3 last activities)

Visit to Ek-Balam (City XI century) (1:45 hours):
One of the most impressive ceremonial centers in the Yucatan peninsula, you will witness the incredible decoration of their temples and plazas. Admire the unique sculptures in high relief that have surprised archaeologists and scholars. These sculptures support the recently restored jaguar mouth in the front of the main temple. Imagine the rituals that took place in the ball game (Pok Ta Pok) and take a photo at the false arch, one of the architectural icons of the Maya culture.

5:30 - 6:30 PM Return and arrival to your hotel


Recomendations:


Comfortable footwear to walk in the jungle (tennis shoes or sports sandals – no flip-flops)
Swimming gear
Extra T-shirt
Towel
Extra cash (tips, pictures and souvenirs)


Health Related
This expedition is not suitable for people with severe physical or motor handicaps or serious heart problems, nor for obese people or people who are not able to handle physical activity. It is definitely not recommended for pregnant women. Children under the age of 6 are not allowed to participate. People under the influence of alcohol or drugs will definitely not be permitted to participate in this expedition.


Tour Includes:


Transportation in minibus or van with A / C (maximum 24 pax)
Tradition lunch and beverages
Multilingual guide
Equipment for activities
Hammocks
Towels and lockers


Not includes:

The entrance to the archaeological site
Entry costs $20 USD and must be paid when boarding transportation
Tips for our guides
Alcoholic drinks
Souvenirs or photographs



Departure Days:
Monday
Tuesday
Wednesday
Thursday
Friday
Saturday