CARIBBEAN FUNDAY TOUR
Enjoy a full day of Sea, Sun and Fun !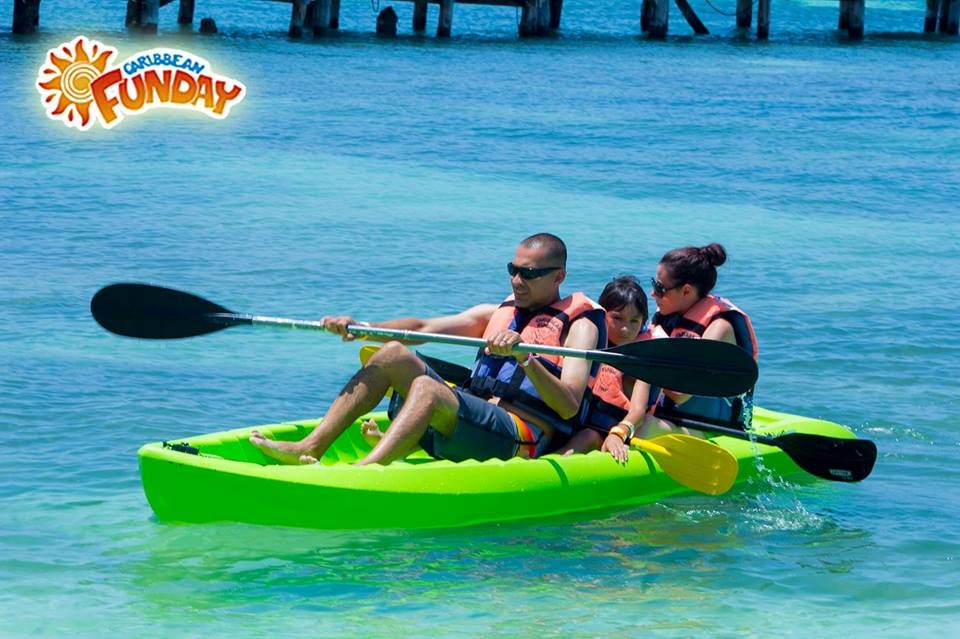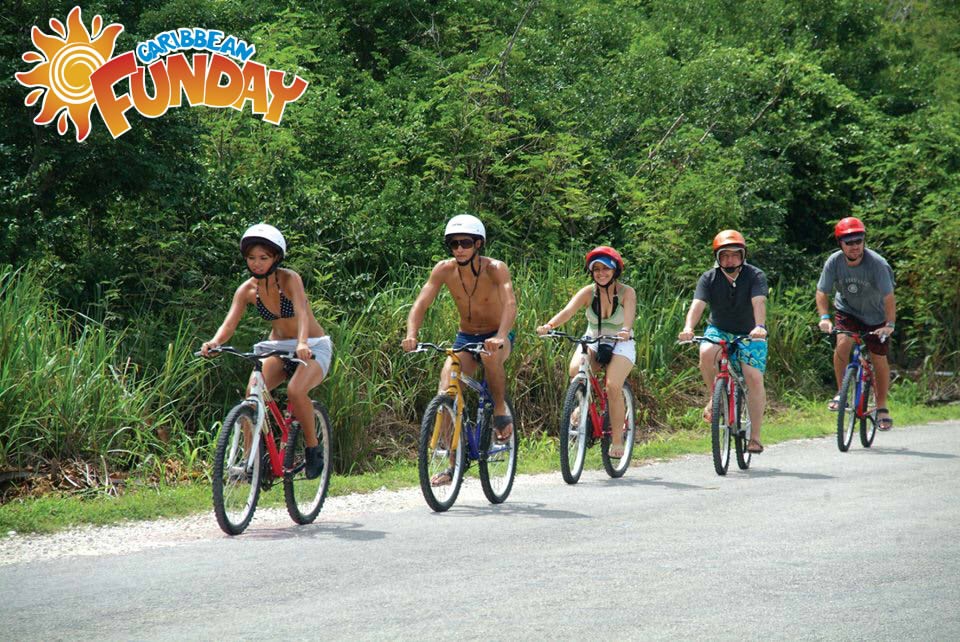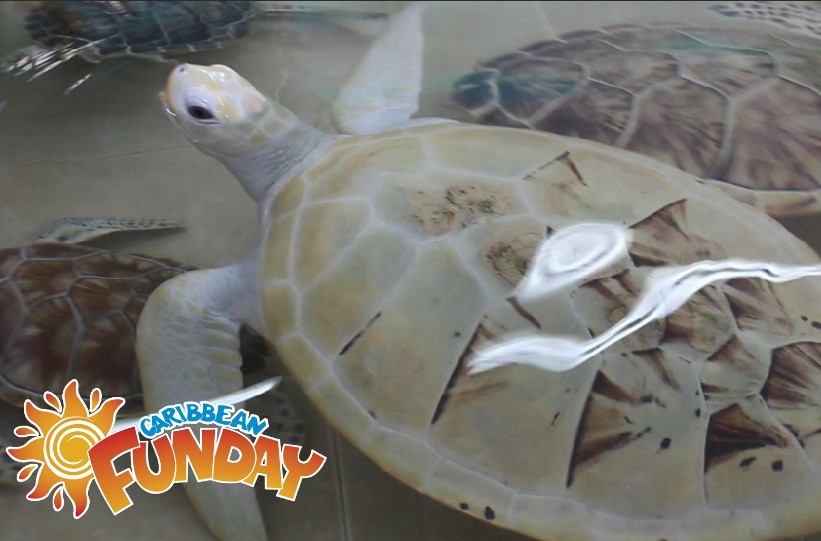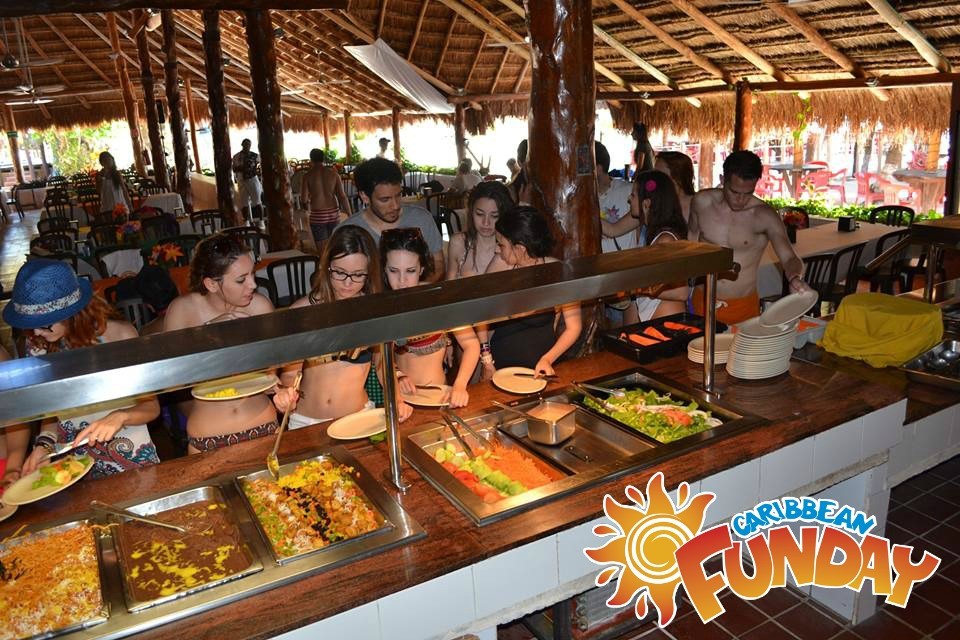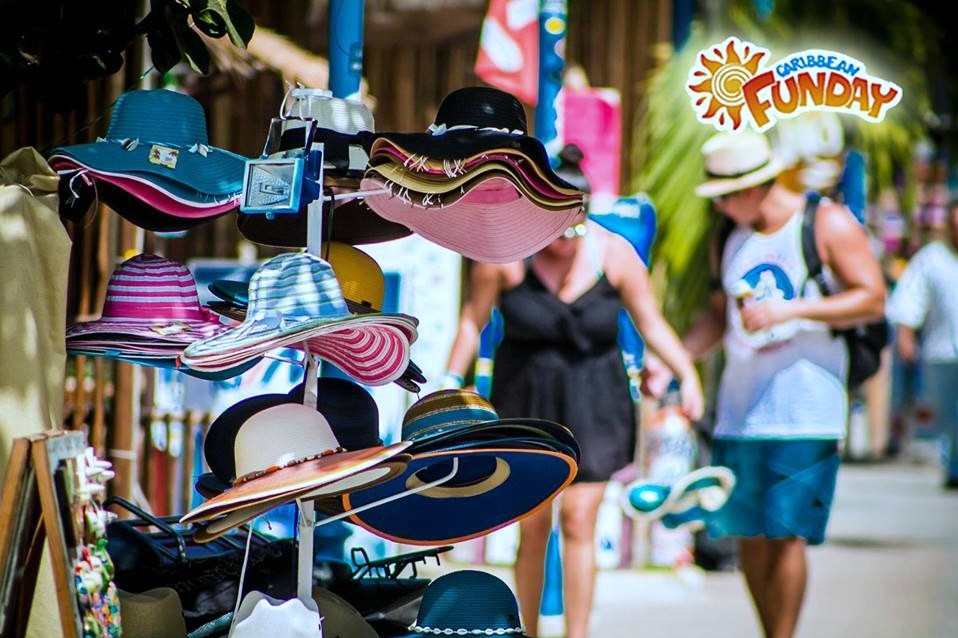 This fun adventure begins aboard the boat with the most popular excursion to Isla Mujeres, offering many options to completely know it. Discover its underwater riches by diving or snorkeling, knowing the interesting history, walking around the Isla Mujeres downtown, enjoying the beautiful beaches, shopping and more. You´ll know Isla Mujeres as few people have done, joined to an excellent service at the beach club making it a great choice.
The departure from Cancun is at 9:30 am aboard of our spacious and comfortable boat under the blazing sun to the rhythm of music with the best service. During the journey, you can enjoy refreshing orange and pineapple juices, drinks like margaritas, tequila sunrise, rum punch, piña coladas, beer and sodas.

The journey will take only 45 minutes, so we can enjoy a beautiful tour in the Caribbean Sea and admire its stunning turquoise waters. After that, we arrive at our beach club "El Pescador" in Isla Mujeres, where you can choose from multiple options an activity you prefer, such as:
The ride to Isla Mujeres lasts only 45 minutes. We will arrive to our private beach club "El Pescador" (The Fisherman) 

WHAT WE HAVE TO OFFER IN OUR PRIVATE BEACH CLUB:

Group beach activities.
Our entertainment team will invite you to participate in activities like volleyball, football, basketball, board games, ping pong tournaments and competitions.
Kid's Club (4 to 9 years)
We have trained staff for your kids, with a safe and fun environment, so you can perform any activity knowing children are being looked. We include crayons, watercolors, blocks, a fishing game, a mini water slide, a sandbox and a playground with swings.

Our beach club offers a restaurant with: snack bar, buffet lunch and national open bar (included in the tour):

Snack Bar 
From the moment of the arrival, our passengers will be able to enjoy a variety of snacks, ideal for a light breakfast. Our snack bar is opened from 10:45 a.m. to 12 pm in the activities area. 

Relaxing 
For those people who fish only to rest and relax, we have hammocks, beach huts or palapas and comfortable beach lounge chairs.


 
Lunch, Restaurant (Main Palapa from 12:30 to 14:00 hrs). 
Our restaurant will open its doors to all our guests. We include a salad bar and an extensive and delicious Mexican Buffet including a good variety of succulent desserts. For thirsty people there is our National open Bar.
After lunch, at around 16:10 hrs our host will invite you to board the boat to get back to Cancun. During the journey we will continue with our national open bar and also with contests, music and dancing choreographies created by our hosts. Finally, our tour ends upon arriving to Cancun around 17:15 pm.


Recomendations:

Sunglasses
Hat or cap
Sunblock cream
Swimming suit
Towel
Comfortable shoes and clothes
Money for shopping


Tour Includes:
• Round Trip boat Transportation
• Guides
• Continental Breakfast (Fresh fruit, fruit juices, coffee, sweet rolls and hot dogs)
• Open Bar all day in the boat and beach club(juices, sodas, beer water, cocktails alcoholic and nonalcoholic
• Snacks and Lunch Buffet on our beach club
• Bicycles
• Snorkeling Tour
• Beach Volley Ball, Foot Ball and Water slide
• Swim with the Cat Shark
• Visit to the turtle farm (donation fro turtles conservation $2 USD to be pay at the entracnce
• Salsa dance or cooking class
• Beach club facilities in Isla Mujeres
• Boat tour from the beach club to Downtown isla Mujeres
• Visit to Isla Mujeres downtown and free time for shopping
• Big Party on the way back to Cancun Dancing, singing contest, music and a lot of fun.


 

 

ADDITIONAL FEES • The dock fee is $9 USD per person (adults and children) and is not included in the price. This fee has to be paid on the check in time.
• Photos and videos of your tour experience.
• The ground transportation to Playa Tortugas dock is not included in the price.
• The tips for the ship´s staff are not included in the price.


OPTIONAL ACTIVITIES (EXTRA COST)
• Historical tour on all- terrain vehicles on Isla Mujeres - $20.00 USD per person.
• Golf cart - $20.00 USD per hour.
•Snorkel tour
•Visit to the turtle farm
•Dive
•Massages
•Kayaks



Departure Days:
Monday
Tuesday
Wednesday
Thursday
Friday
Saturday


Departures:
9:00 am