SKY RIDER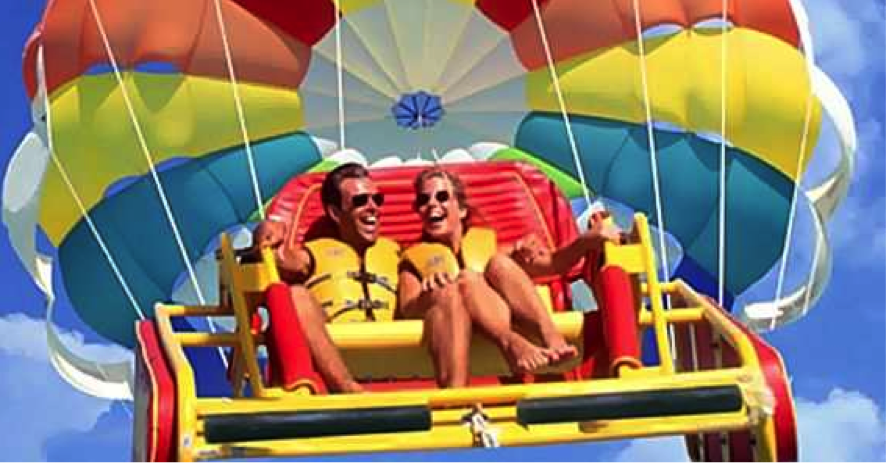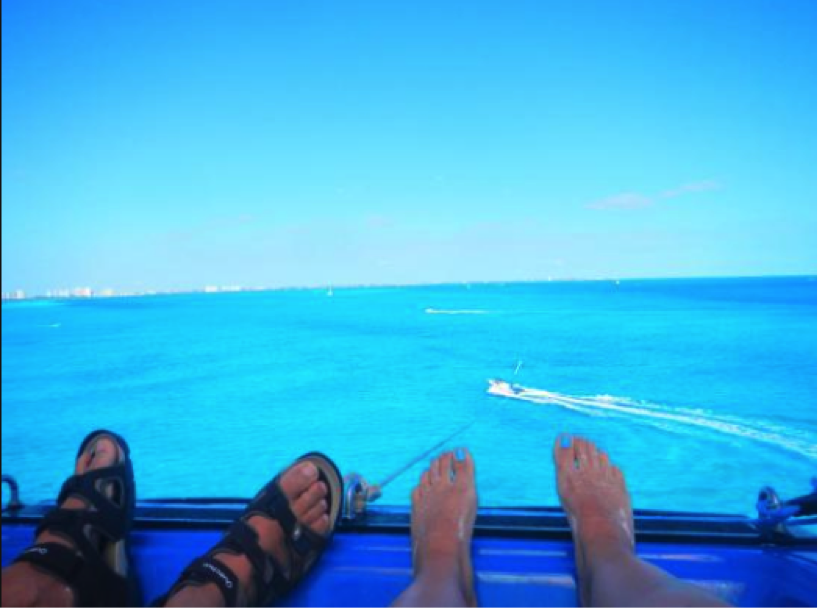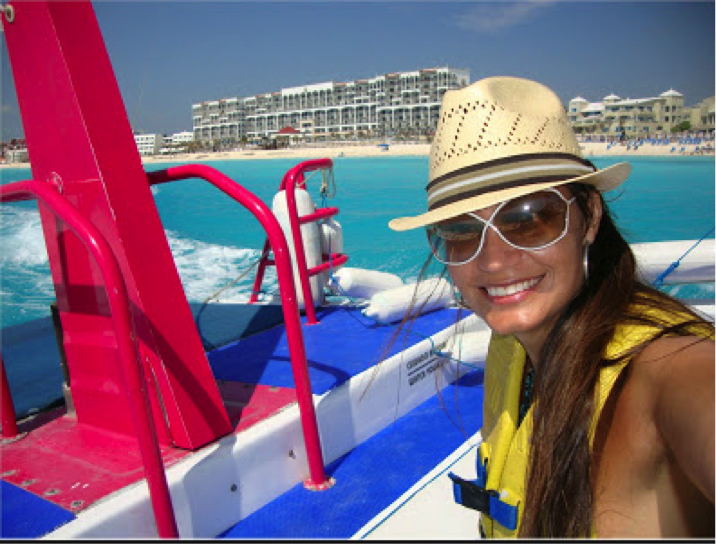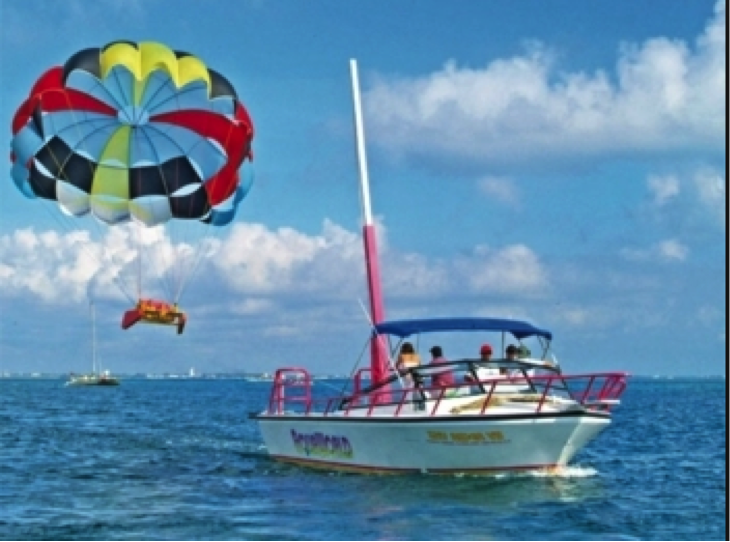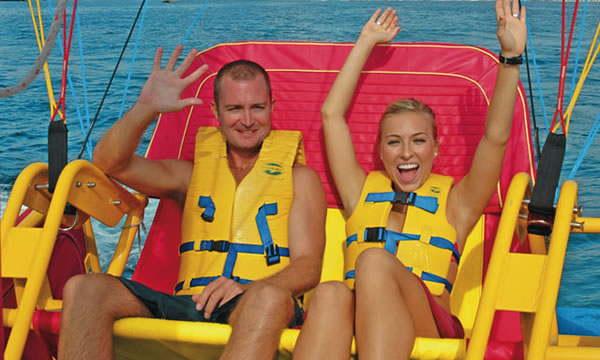 A funny and exciting activity in which you will fly with your partner in a specially designed chair for not wearing harness, what get adrenaline rushing when you discover you´re flying at a height of 100 meters while perceiving the blue sky of Mexican Caribbean.
There is a platform boat where it is possible to take off from and land on in order to prevent passengers get wet.
Flights can be from the beach or from the lagoon.
OCEAN FLIGHTS FROM BEACH:
Fiesta Americana Cancun, Gran Caribe Real, Sandos Cancun, Fiesta Americana Condesa, Iberostar Cancun and Excellence Playa Mujeres 
LAGOON FLIGHTS FROM THE MARINA:
Hotel Zone Marina
2 Sky Rider boats from the base of the main dock.
SCHEDULES: 
9:00 to 16:00 hrs.
COSTS:
OCEAN FLIGHT:                $ 63.00 USD PER ADULT
LAGOON FLIGHT:             $ 58.00 USD PER ADULT
50% DISCOUNT FOR CHILDREN UNDER 11 YEARS OLD.
Accompanying Passenger boat $ 13.00 USD Per person.
NOTE: LAGOON FLIGHT requires Dock Fee payment of $ 12.00 USD per person.
FLIGHTS MOOM PALACE:
ADULT: $ 69.60 USD
MINOR CHILD: $ 34.80 USD
ACCOMPANYING PASSENGER BOAT: $ 15.82 USD


 

RESTRICTIONS:
Not recommended for pregnant women, children with height less than 1.20 meters. Weather conditions may delay or cancel the service.

 






Recomendations:

Swimsuit and towels.
Camera.
Money $12 USD per person to pay Dock fee if needed.


Tour Includes:

Boat ride to the start point to fly
Flight for 12 to 14 minutes.
Bottled water.
Life jackets



Departure Days:
Monday
Tuesday
Wednesday
Thursday
Friday
Saturday
Sunday