CATAMARAN 44´ (FOR 40 PEOPLE)
SALSA CATAMARAN 44´ FEET LONG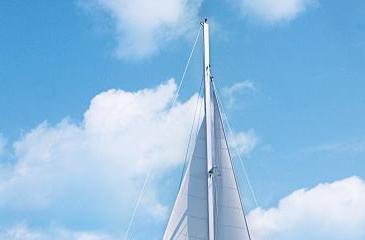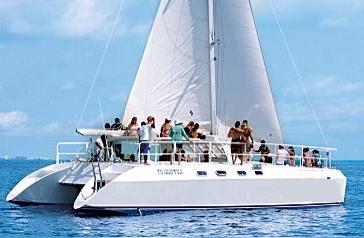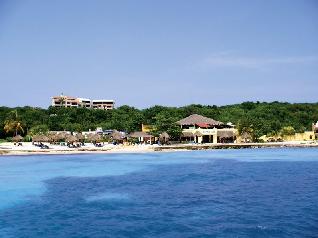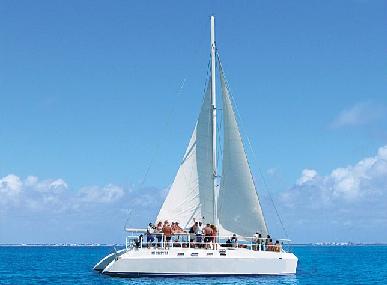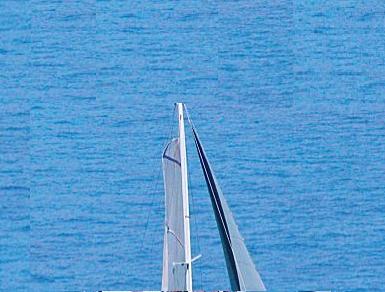 Excellent for sightseen and day activities sail from Cancun to Isla Mujeres, while enjoying of sun tanning, swimming and snorkeling and, most of all having lots of fun with your friends and family. Sightseen in Isla Mujeres for shopping, visit the beach, and sunbathing. Includes: open bar with national liquors, snorkel equipment (fins, mask, snorkel tube). The catamaran also has music (tape or cds)

Excellent for sunsets. Spend a romantic evening on the waterways of Cancun with an enticing late afternoon departure with open bar and music (tape or cds).

The 40 person catamaran is ideal for the family and friends.


Transportation to/from hotel to the dock not included. Ask for this additional service, we have it available.


Recomendations:
Light sportswear, swimming suite, towels, walking shoes, hat, camera & suntan lotion

Tour Includes:

In the 4 hour tour we offer a baggette french style (1 per person)
In the 7 hour tour we offer a Lunch Buffet in our beach club in Isla Mujeres and a visit in downtown Isla Mujeres and the cat sharks

Capitan, sailors and mates

Snorkeling Gear (life vest, fins, mask and snorkeling tube)

Snorkeling tour guide

Snorkeling tour

Domestic Open Bar (beer, tequila, rum, vodka, juices, sodas and purified water).
Note: It does not includes 9.50 usd pier tax and reef conservation tax per person, and you pay this at the marina in cash.



Optional suplements:


Departure Days:
Monday
Tuesday
Wednesday
Thursday
Friday
Saturday
Sunday


Departures:
9:00 am
2:00 pm
4:00 pm
6:00 pm