SAIL BOAT CLASSIC 40 FEET (FOR 8-16 PEOPLE)
SAIL BOAT 40 FEET LONG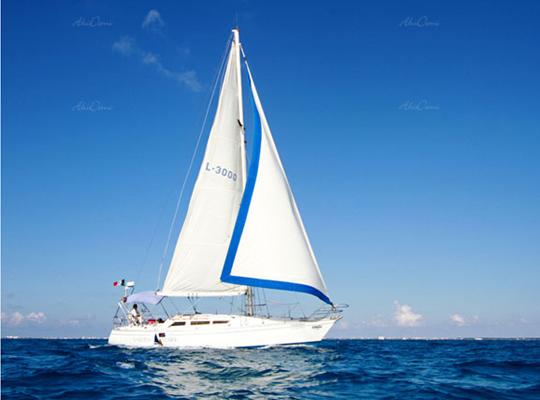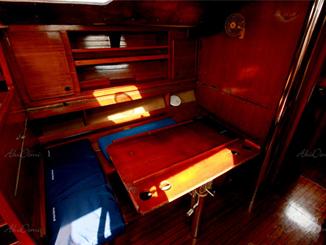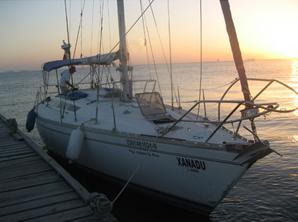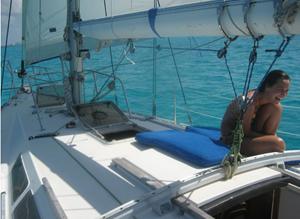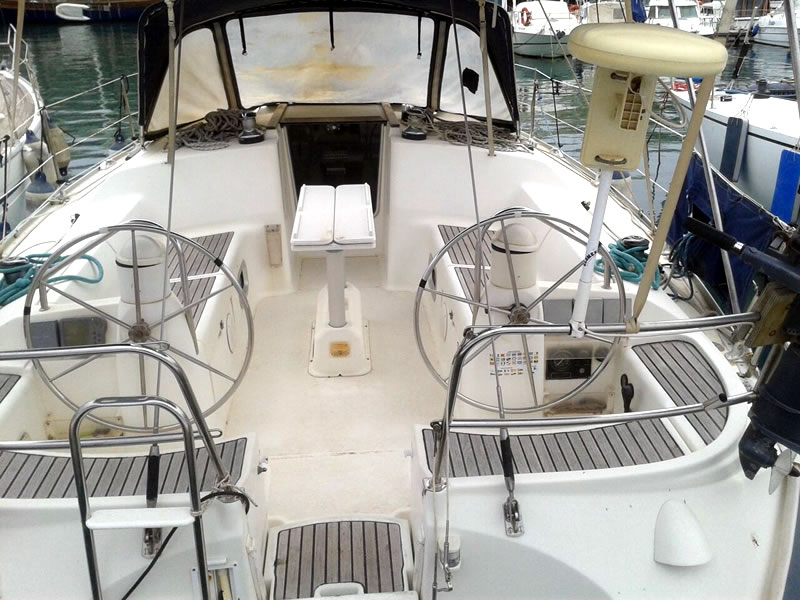 It is a comfortable 40 feet sporty sailboat for 16 people to get wind maximum performance. You will have a great experience sailing with huge sails and a spacious cabin with dining room, kitchen, restroom and a BMW diesel auxiliary engine 50 Hp. With this experience we bring the senses to the limit.
In any activity the most important factor is you and the magic of that moment to leave the weather background because it could be romantic even if it´s a cloudy and rainy or sunny day, overcome your fears and extreme living… throwing a fishing rod and starting a beautiful day with lots of energy looking at the amazing Breaking dawn is a unique experience!
Snorkel... we have different reefs to appreciate colorful fish, variety of corals and marine species that you can see depending on the weather and the stream.
You can swim on turquoise waters in the middle of the bay or in Isla Mujeres beach where you can feel the soft sand on your feet.
You can eat the freshest Ceviche or a Tikinxic fish cooked on the grill or stuffed seafood, a unique pleasure because Isla Mujeres is a traditionally place of fishermen.
The sunset is one of the most sublime moments in which beautiful colors are seen in the sky challenging us to meditation and reflection without stress.
Stars Nights with a glass of wine to see constellations very clearly from the boat.
Full Moon ... The moon reflection on the sea is one of the landscapes that you cannot portray, Let´s live it! No words or pictures can describe this experience.
Learn to sail... Feel the helm in your hand and steer the boat assisted by the captain will be a hard lesson to forget.
These activities can be done at special moments for you giving a personal touch to each of them with music, decorations on the boat, food or any ideas you propose.
 


Recomendations:


Comfortable shoes and clothes
Swimming suit
Towel
Hat
Sunglasses
Camera and sunscreen


Tour Includes:

Open bar (beer, tequila, rum and sodas)
Snorkeling gear (fins, mask and snorkel).

Note: Does not include $12 USD federal tax and dock per person which is paid at the moment of boarding.

Sailboat capacity for 16 people. The price advertised is for 8 people, if there are more than 8 people please add the extra people in the reservation form as "extra person".

The 4-hour service includes a ceviche as an appetizer, not as food. Food included in the 7 hours service.

This boat offers an extra hour of free of charge service if it is rented for 4 or 7 hours.

Optional complements: additional person

Optional supplements: additional person

 

 



Optional suplements: Extra Person


Departure Days:
Monday
Tuesday
Wednesday
Thursday
Friday
Saturday
Sunday


Departures:
9:00 am
2:00 pm