PRIVATE VAN TO CHICHEN ITZA
YOU ARE THE BOSS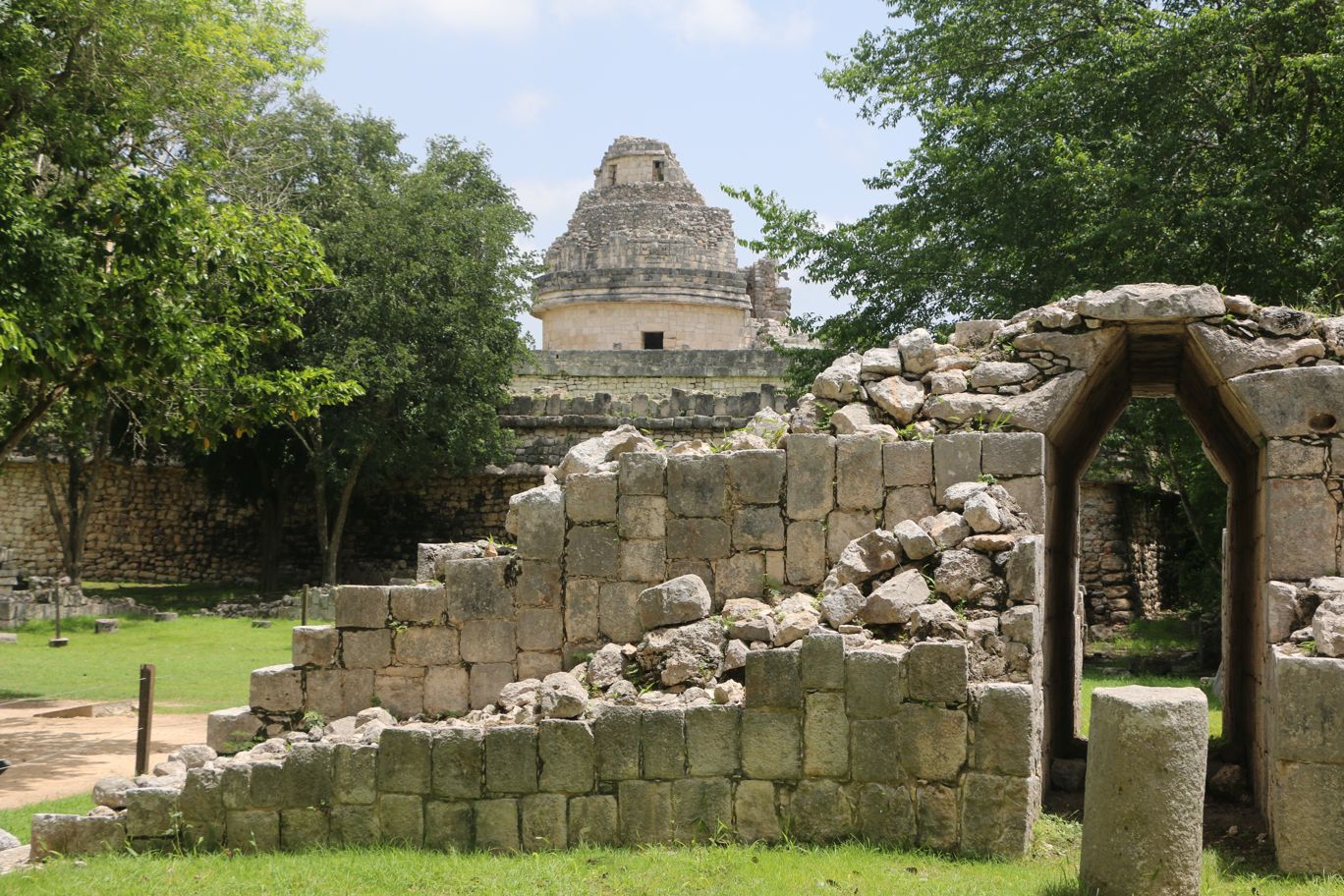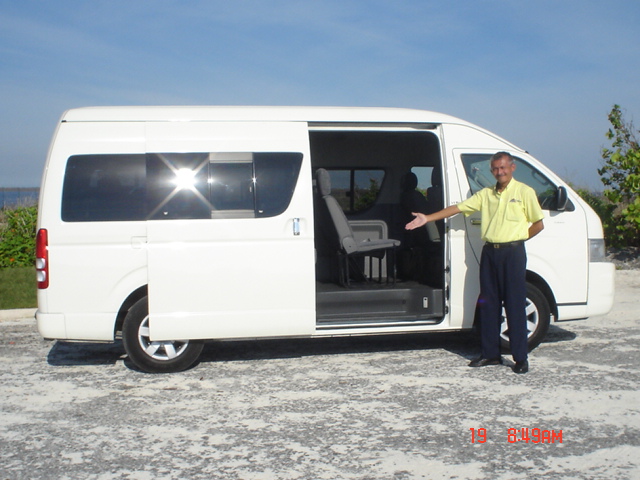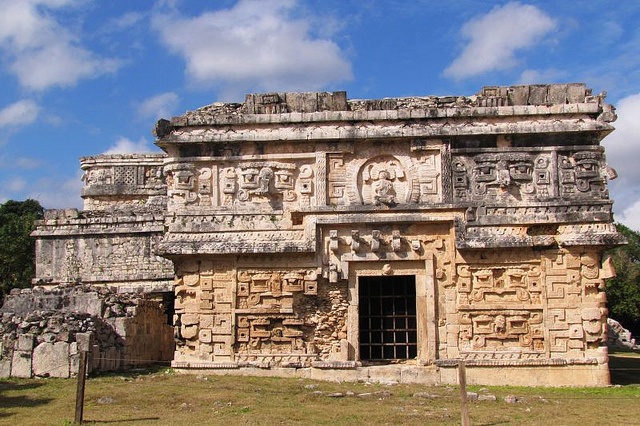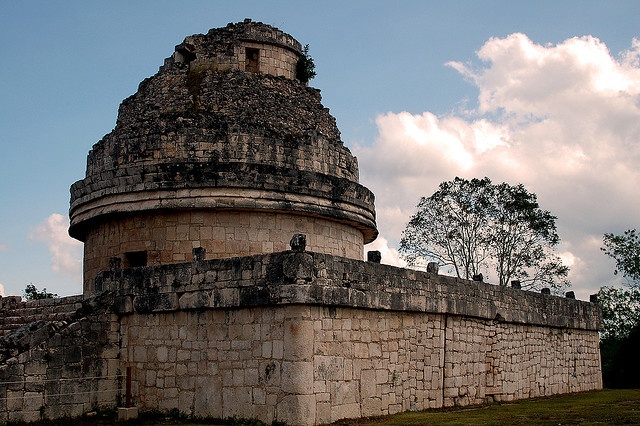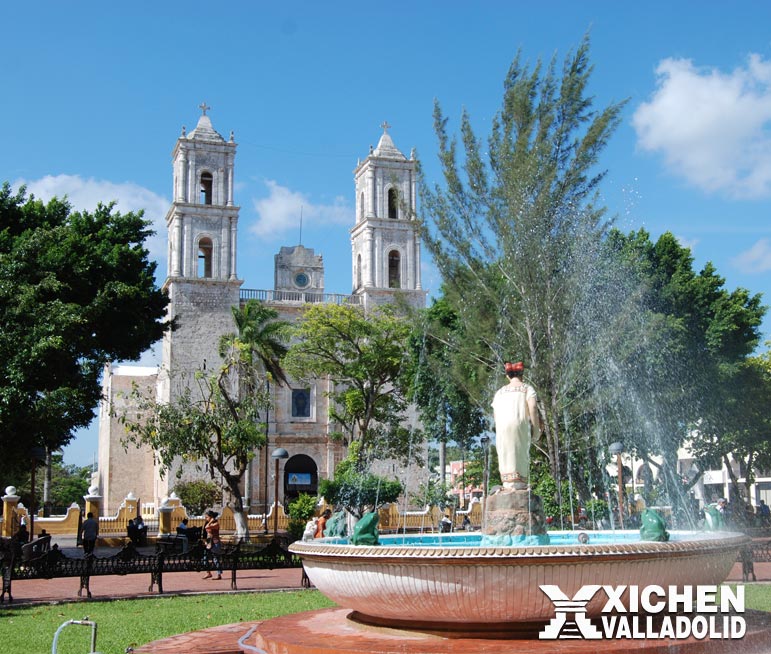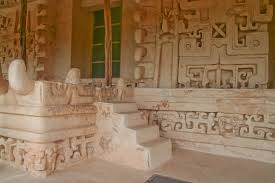 Don´t risk your life and family´s by driving in a foreign country, instead, pamper yourself and family avoiding hassle, crowds and stress. Make your tour in your own private air conditioned van assisted by a friendly English spoken driver at the day and time of your convenience.  !!!
Our driver is an 100% experienced with a federal driver´s license and well known of the highway and places of interest. He can suggest excellent places to stop along the way to admire the hidden beautys of the colonial towns and ecological sports of the Yucatan Peninsula such as:
"Valladolid"
Founded during the XVI (one of the oldest cities in America). This is a very friendly, charm and colonial town on the way to Chichen Itza, which is well worth to visit due you get to know the way of living of the today´s Mayan people and well great bargaining for shopping Mexican handcrafts. Here you can visit the Parque Francisco Canton Rosado, the central town square, is surrounded by pretty colonial style buildings that maintain much of their historic character. The Cathedral de San Gervasio, located on the south side of the town square. Cenote Zací. A spectacular sinkhole located in a public park only few hundred meters from the central plaza, this cenote is traversed by a walking path that passes under a curtain of stalactites in an overhang area. and the San Bernardino Convent.
Chichen-Itza"
The grandiose capital of the Itzaes impresses everyone for its size and grace. The site reveals much of the fascinating history of the Mayas, such as the Cenote of Sacrifices into which the victims were thrown; the immense Ball Game (the largest in Mesoamerica); The Snail, a Mayan astronomic observatory; the building of the Nuns, a great pyramid with a crack that shows its different stages of construction, and in the middle of a broad plaza, the majestic Castle, or pyramid of Kukulcan, is a gigantic calendar of stone. During the spring equinox, numerous visitors gather from all over the world
"Ek-Balam"
The most recent great find, it is barely starting to reveal its secrets. Its principal buildings, temples and palaces are located inside a walled area; the three walls are evidence of protection of this sacred centre and seat of power, where the governors and priests lived. The common people lived in the surrounding areas in flimsy houses similar to those we see currently on the peninsula. Located some 145 Km. (90 miles) from Cancun and approximately a 2 hour run on the toll-way, Ek Balam takes its place as the most recent archaeological zone in the region to be opened to the public.
"Dzinub"
Great caves and cenote under the ground, excellent to swim


Recomendations:


Light sportswear
Swimming suite
Towels
Walking shoes
Hat
Camera
Suntan lotion


Tour Includes:

Friendly driver with federal license
Van for maximum 11 hours
A cooler with purified bottled water, parking fees and round toll road fee to Chichen Itza, and gasoline.
Does not includes:

Guides
Entrances fee
Meals (All available at Chichen itza) or any other expense that it is not specified.


Optional suplements: Private Certified Tour Guide


Departure Days:
Monday
Tuesday
Wednesday
Thursday
Friday
Saturday
Sunday


Departures:
8:00 am
9:00 am
10:00 am
11:00 am