CATAMARAN MR 36 (FOR 20 PEOPLE)
CATAMARAN 36 FEET LONG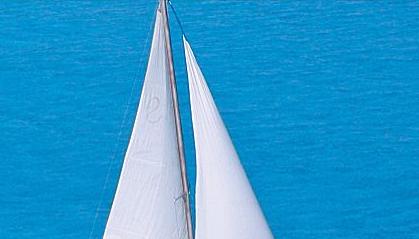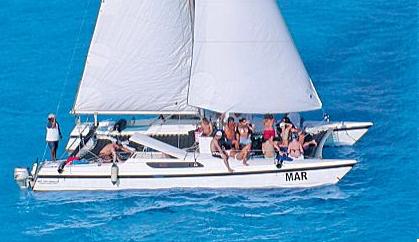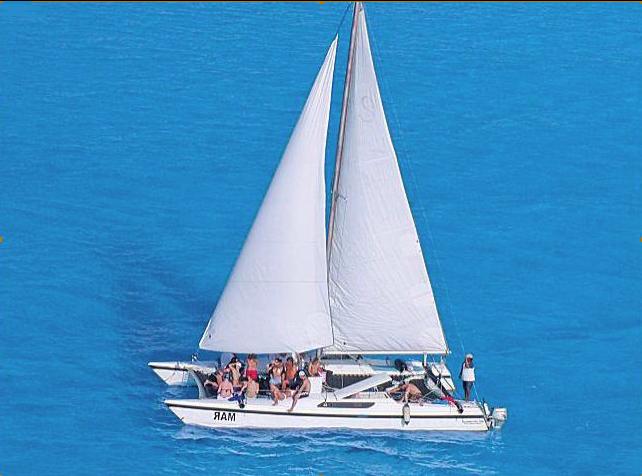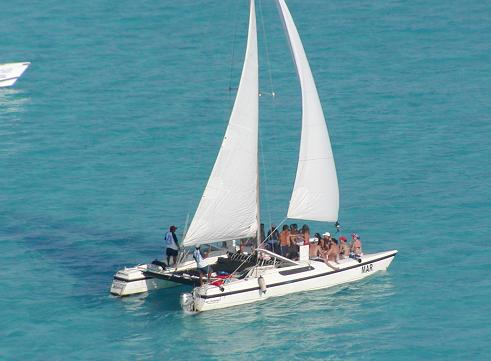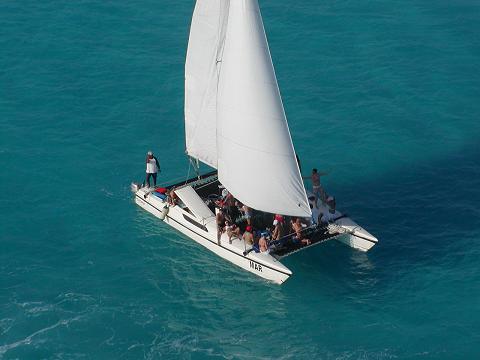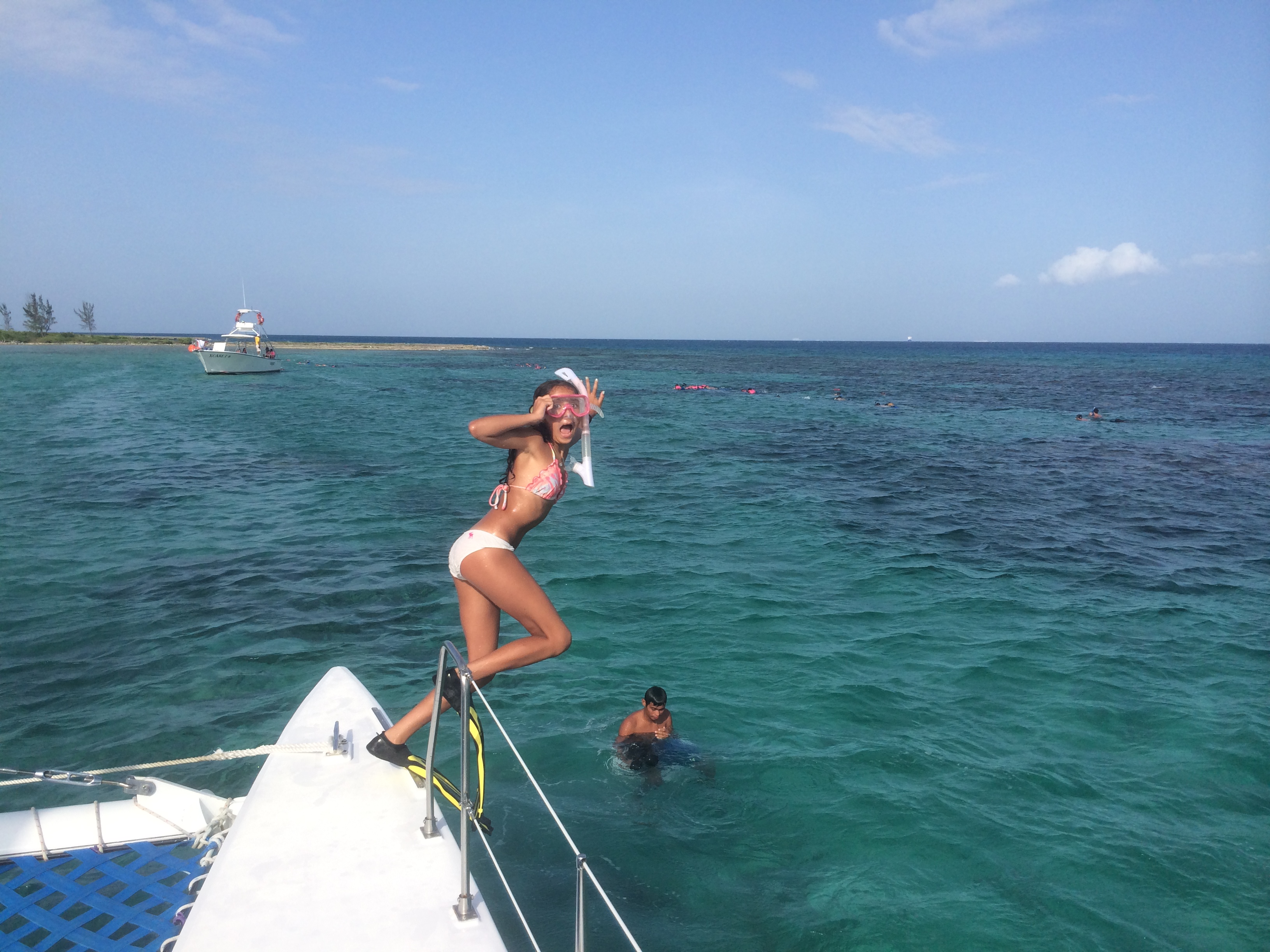 Sailing is an excellent day activity between Cancun and Isla Mujeres, we can enjoy the beautiful Caribbean Sea and fun activities like swimming, snorkeling or tanning, but the most important thing is to spend time with family and friends. Visit Isla Mujeres for shopping or walking around the island to know its beautiful beaches and colorful downtown which is a fishing village. We have lunch (optional) at the beach club restaurant in Isla Mujeres with extra cost.
The catamaran has an open bar (beer, rum, tequila, vodka, pineapple juice, orange juice and sodas) and music or you can bring yours while you enjoy the beautiful sunsets that make it a very romantic event or a big party with family and friends. It has 2 bathrooms and capacity for 30 people.
The Round trio transportation to the dock is not included. You can ask for this service with our staff.


Recomendations:

Comfortable shoes and clothes
Swimming suit
Towel
Hat
Sunglasses
Camera and suntan lotion
(Rice, fruit, salad, spaghetti, fish, chicken, pork, beef and fruit). For $ 18.00 USD per adult and $ 10.00 USD per child.
(Salads, rice, beans soup, chicken, fish, pork, beef and desserts). Drinks at the restaurant not included. Price per adult $18 usd. Child $9 usd
Tour Includes:

The 4 hour Tour offers a baguette French style (per person)
The 7 hour Tour offers buffet lunch at Isla Mujeres on our beach club, the visit to Isla Mujeres downtown and cat sharks.
Captain and sailors.
Snorkeling equipment (lifejacket, fins, mask and snorkel)
Snorkeling tour guide
Snorkel Tour
National open bar (beer, tequila, rum, vodka, juices, sodas and purified water).

Note: Does not include the $12.00 USD payment per person for dock and reef conservation tax which has to be paid in cash at the dock when registering.




Departure Days:
Monday
Tuesday
Wednesday
Thursday
Friday
Saturday
Sunday


Departures:
9:00 am
2:00 pm