Generations Riviera Maya
Located 25 minutes away from Cancun International Airport, Generations Riviera Maya is perfect to host groups in the Mexican Caribbean. Whether to participate in a congress, a corporate event or family reunion; The size of the group will never be a problem, all your needs will be covered. The elegant and spacious suites can be interconnected, highly qualified staff in event planning will support you throughout the event, as well as enjoy fascinating locations and specialized services.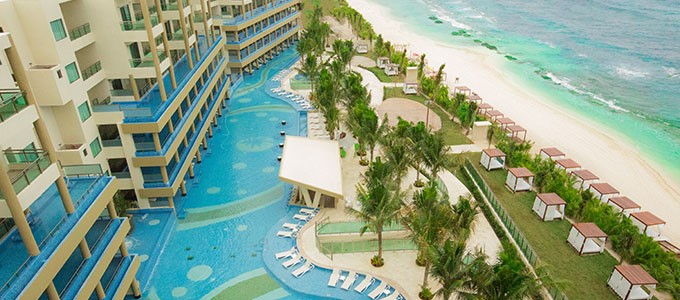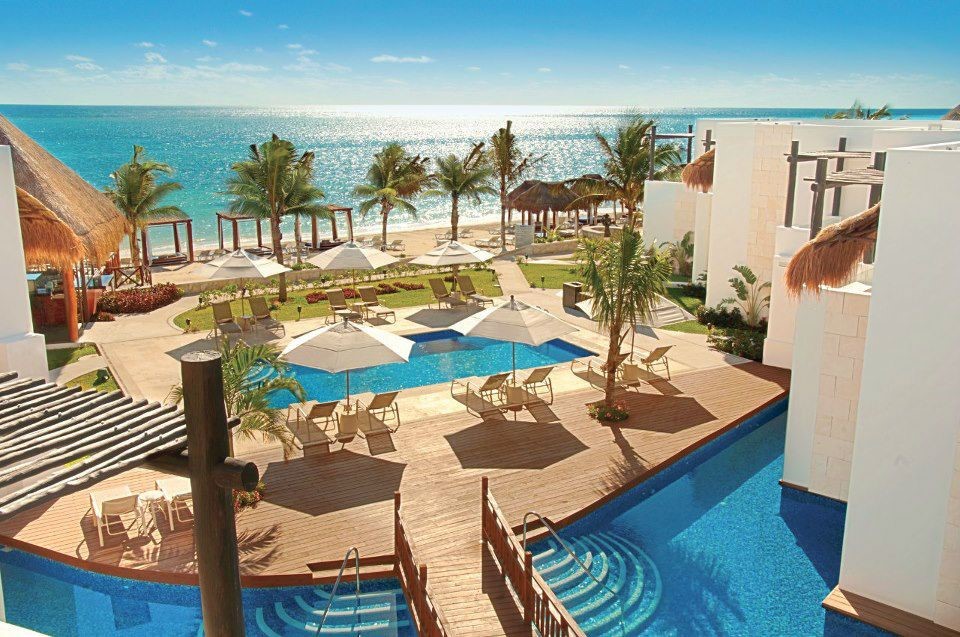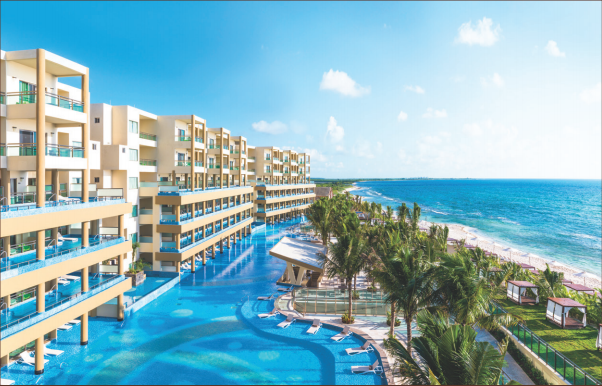 Accommodation:
The hotel has a total of 144 suites all with oceanfront views, and the advantage of being able to connect them. The suites can be 1, 2 or even 3 bedrooms (available on request).
All rooms are equipped with: ceiling fan, sofa bed, DVD player, minibar, smoke detectors, coffee maker, bathroom with double sink, air conditioning, infinity pool, oceanfront balcony, butler service, 24 hour room service and dinner Inside the suite, Jacuzzi, outdoor shower, in-lock, smart TV, wake-up service, radio alarm clock, heating, telephone, AM / FM radio digital clock, iPod dock MP3 player, bathrobe, toiletries , Access with electronic key, hair dryer, vanity mirror and wardrobe.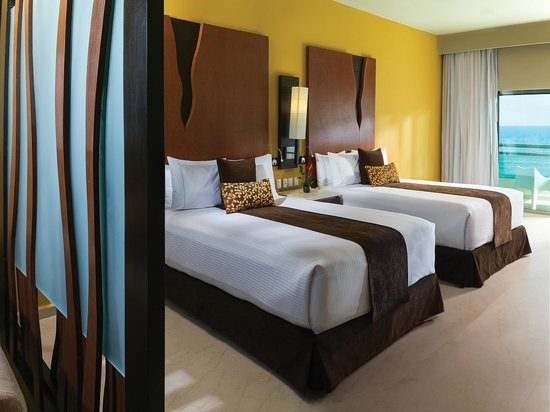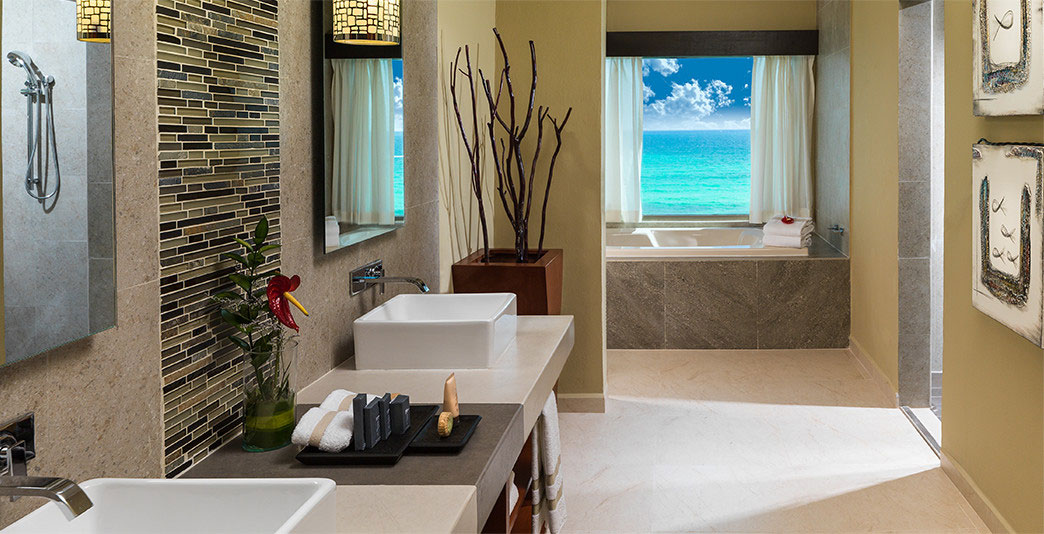 Services and Facilities:
The facilities are designed for groups to spend an unforgettable stay, with outdoor spaces such as the main pool that is the length of the resort, meeting rooms and private events. In addition to services such as private themed dinners, live music and entertainment every night, library and reading area, WiFi, free international calls, diving trips, car rental and limousine service, golf packages, cultural walks, Horseback riding, night cruises, fax, currency exchange, laundry, organization of private meals.
As a recreational activity, the resort has a large list ranging from beach volleyball, soccer, spinning classes, tennis lessons, tequila tasting, to motorized activities (for an extra charge).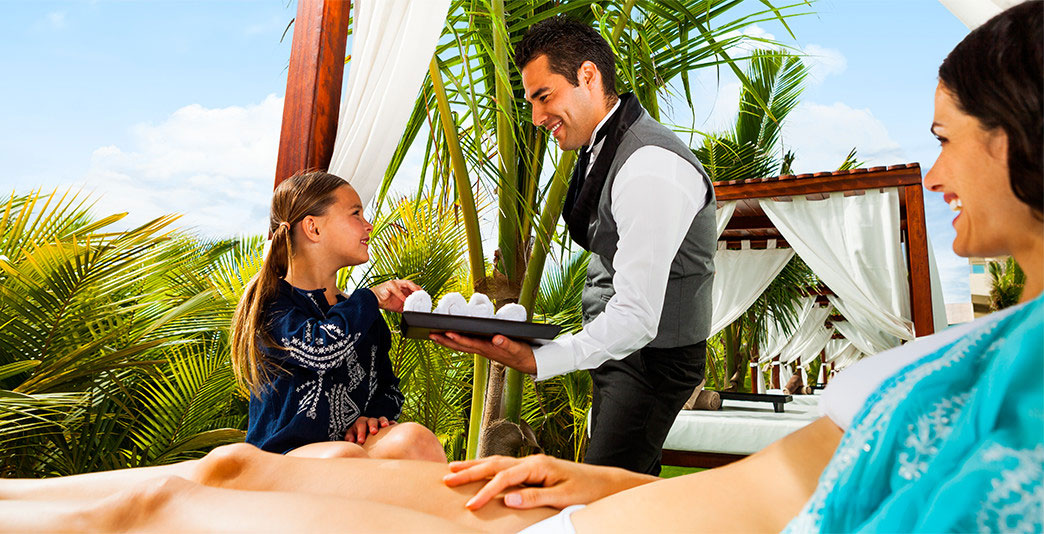 Bars and Restaurants:
Generations Riviera Maya offers a la carte restaurants, poolside grill, buffets and the opportunity to make a themed dinner inside the suite, each dish is a display of culinary art.
Restaurants:
CHEF MARKET - GRAND CAFÉ & DECK: Serves breakfast and lunch in a cheerful and charming setting with an extraordinary view of the turquoise waters of the Caribbean Sea. The culinary options are endless, ranging from coffee and croissants to healthy recipes, an à la carte menu and a splendid food stand with self-service. Hours: 6:30 a.m. to 4:30 p.m.
HABB RESTAURANT & LOUNGE: Here the classic techniques on the grill, spices and fresh herbs merge to create the traditional favorites of the Mediterranean. Hours: 5:30 p.m. to 10:00 p.m.
JADE: You can indulge in the flavors of tasty Chinese, Japanese, Korean, Thai and Vietnamese cuisine where all the food is served in warm, homemade recipes. Hours: 5:30 p.m. to 10:00 p.m.
PALMS GOURMET TERRACE: Restaurant located by the sea, offering the authentic flavors of Mexico and the Caribbean. Hours: 11:00 a.m. to 5:00 p.m.
WINE KITCHEN: Perfect combination, delicious food, wines and excellent company. It offers preparations of the best wine regions of the world. Hours: 6:00 p.m. to 10:00 p.m.
Bars:
TAMARINDO LOUNGE: Surrounded by the lush Mexican jungle, this bar is the perfect place to relax with delicious cocktails. Hours: 11:00 a.m. to 11:00 p.m.
SWELL: Swim-up bar located in the center of the pool, offers a wide variety of non-alcoholic cocktails, fruit-flavored waters, cold beers and a bar full of premium drinks "Gourmet Inclusive". Hours: 9:00 a.m. to 5:00 p.m.
SLING BAR: Located on the second floor and serving all drinks from the famous Singapore Sling cocktail to the Tequila Sling. Hours: 5:00 p.m. to 2:00 a.m.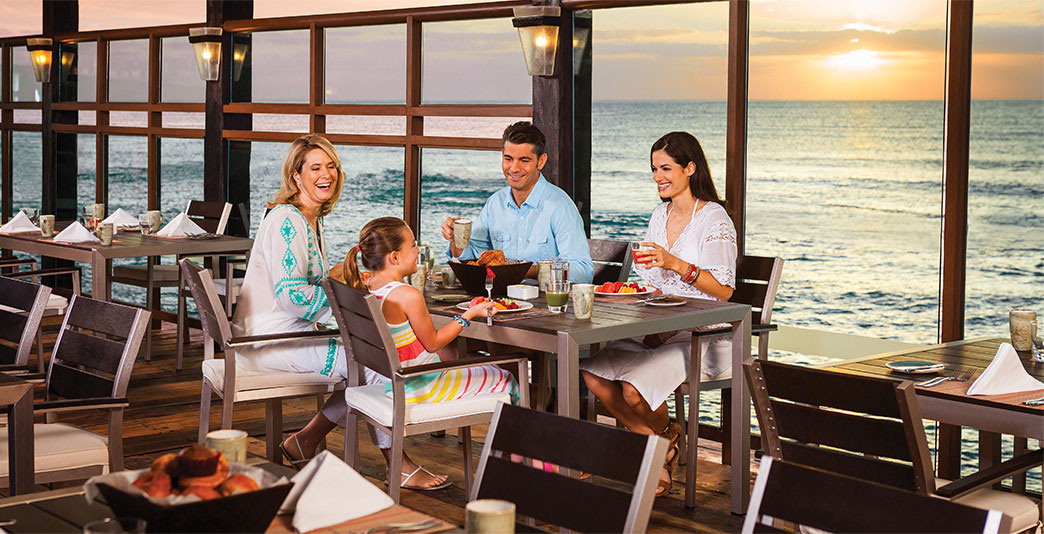 Groups, Meetings and Events:
With more than 20,000 square feet, there are a wide variety of venues and experts in event planning of all kinds, Generations Riviera Maya creates exciting, immersive and truly memorable experiences that impress the most demanding corporate, from start to finish. Whether it's a group meeting, the resort can accommodate groups of any size for any occasion. The staff is qualified to coordinate dinner arrangements, culinary events, group activities, fishing and golf tournaments, tours of Mexico's many cultural and historical sites.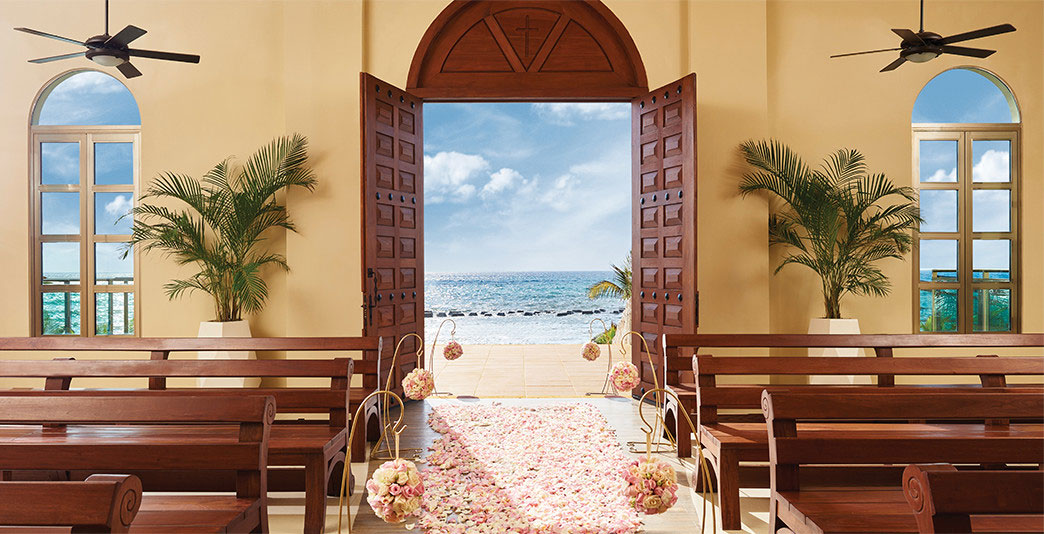 SOLICITE UNA COTIZACION AQUI