Illusion II
Illusion II - Fantasy, dance, mystery, magic, illusion and astonishment in a 60 minute, non-stop Las Vegas style show!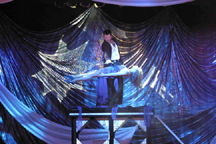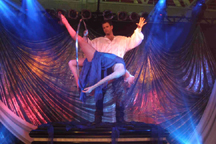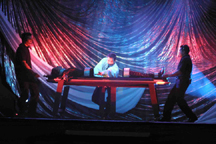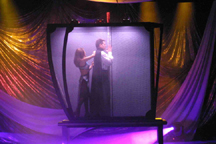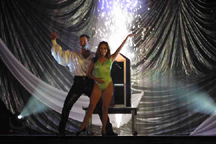 70's & 80's Fever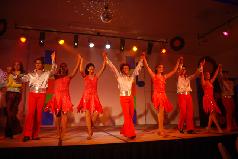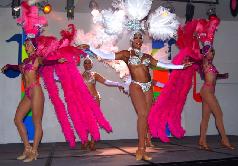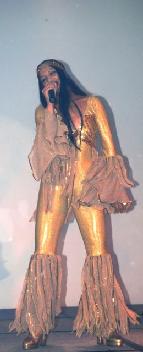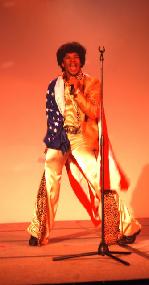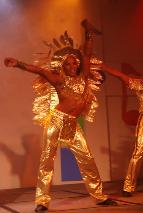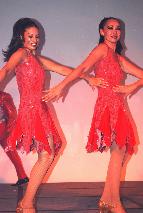 Athena's Pool
A water ballet for resorts.
With eight, professional dance artists, 52 costumes, 12 classical musical selections and a perform- ance time of 40 minutes, this stunningly beautiful show tells the mythological story of Athena and Neptune.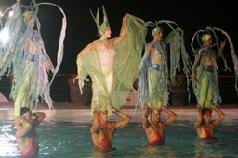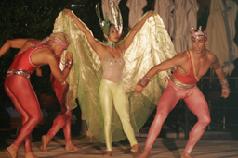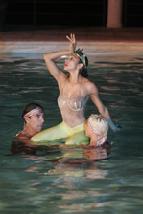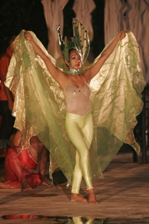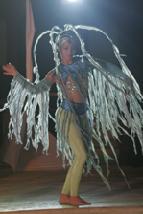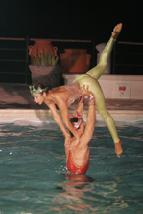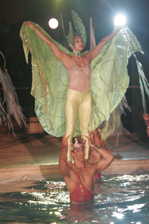 Caribbean Dance Carnival I & II*
Las Vegas Style Stage Show
9 Energetic Professional Dancers
100 Costumes valued at US $10,000
Exotic dance performances from the
Islands of the Caribbean and Mexico!
10 stunning dance scenes
Dancing with guests after the show
* Show 1 for general audiences
* Show 2 for adults over age 18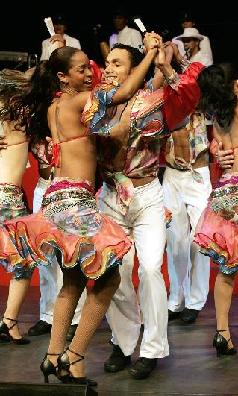 The 90 Minute Resort Concert
"The 90 Minute Resort Concert" for resorts in Cancun, Miami and Las Vegas features singing star Milissa and a cast of nine professional dancers, with 21 songs including original compositions, widely known songs of the Caribbean, U.S. & Mexico and has dance performances of Mambo, Hip-Hop, Tango, Cumbia, Techno & Persian. Resort guests will be spellbound with Milissa's artful combination of composing and singing and sensual voice, which will touch your heart and capture your imagination.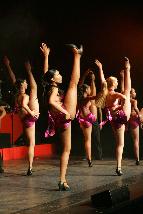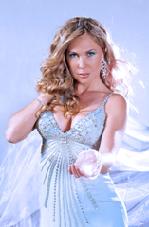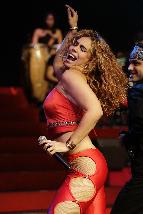 The Mambo Kings
This dance show tells the dashing story of two brothers from Cuba; Nestor & Cesar Castillo and of their rise to musical fame and their lovers & passions in life. The one-hour show of two men and four women includes the dances of Mambo, Conga, Bolero, Cha-Cha and a dramatic, theatrical climax!
The show music includes the well-known songs "Beautiful Maria of my Soul", "Ran Kan Kan", and music from Celia Cruz, Tito Puente, Los Lobos and Mambo All-Stars.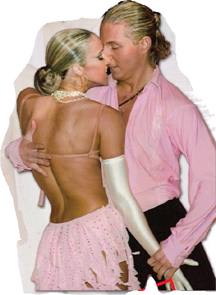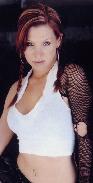 Le Danse du Ventre Show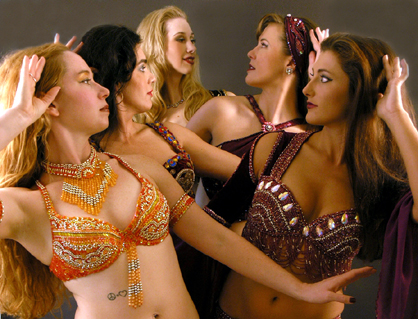 Illusion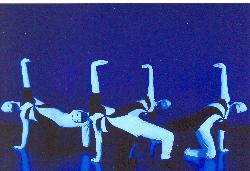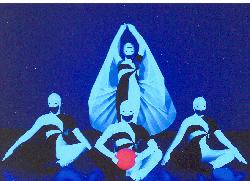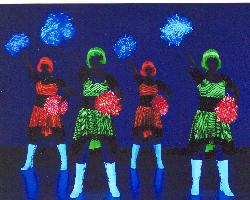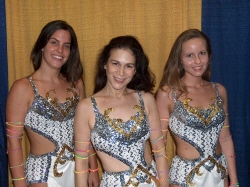 Lucy et Ricky Show

They're back – the comedy & dance team of Lucy and Ricky who will keep you laughing, from the time they enter the stage dressed as the suave Desi and the never-quite-right Lucy.
Our Lucy and Ricky are champion salsa dancers too and will thrill you with their dance control and out-of-control conga!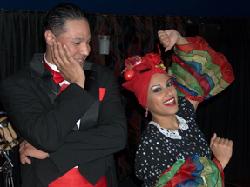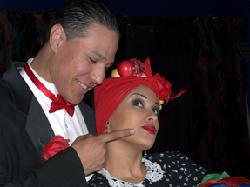 Havana Nights
The audience attention is peaked, as they know they will be seeing part of a current major movie that enjoyed popularity over all the Americas.
Professional international Latin dance competition couples will compete for the final approval and vote by applause, of the audience. The couples are inspired by the recent movie "Havana Nights" and will perform their best Latin dances.
The dancers enter the stage dressed in 1950's Havana, Cuba costumes of reds, oranges, bright yellows, tropical blues and of course black for the men. All are professional dancers with international Latin dance competition experience and are used to competing for coveted prizes.
The audience is stimulated by the hot, fast paced excitement that Latin dancing inspires and they hear pulsating, throbbing dance songs and are swept away to the elegance of Havana in the 1950's. The first dance ends to wild applause and excitement from the crowd, in anticipation of more Latin dances from these expert dance duos. After the Salsa, the couples perform the Cha-Cha and then the Samba – the most exciting Latin dances.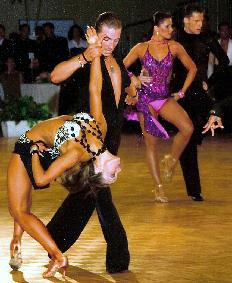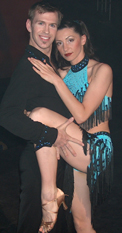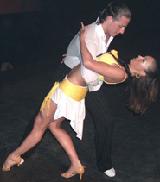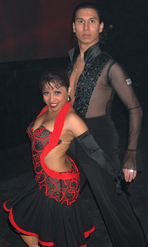 The last dance ends with a precision tableau by all dance teams and an announcer asks for the audience's vote for 1st place. Everybody wants their couple to win and when the winner is announced there is great excitement and conversation about why their favorite couple did or didn't win.