UXMAL- KABAH DAY TOUR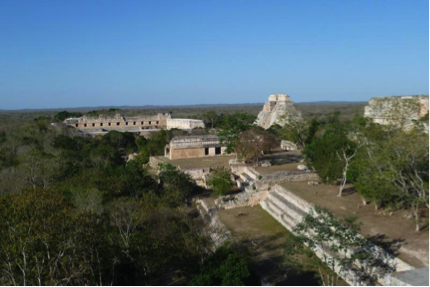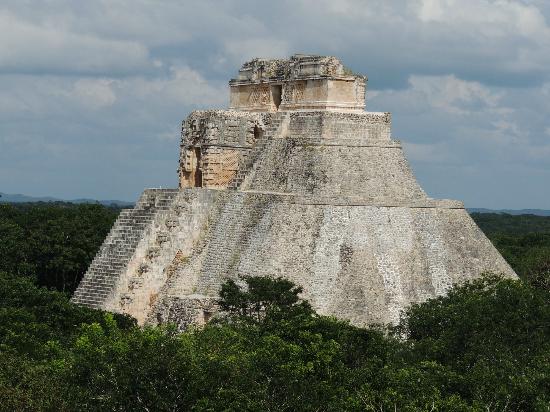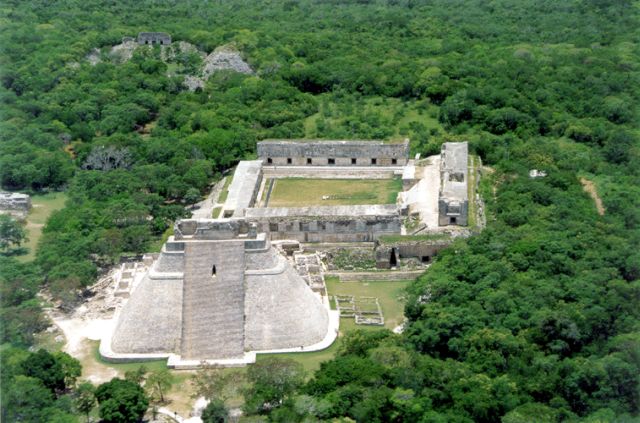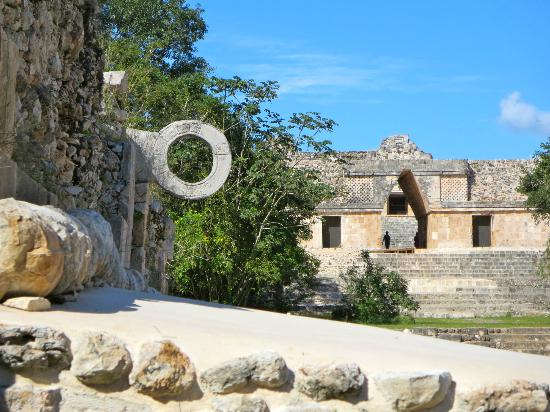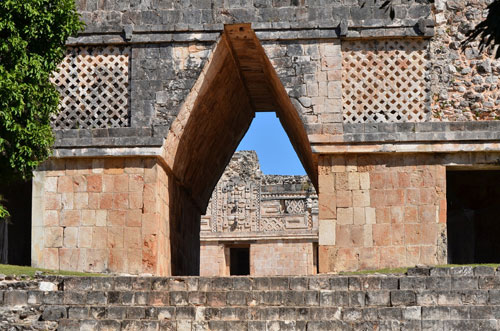 Your first stop will be Uxmal is known to many by way of legend, myth or anecdote. It is situated within a series of hills known as the Puuc or "mountainous area" in the Maya. The name was later given to describe the architectural style of the region, such as the colossal Magicians Pyramid, impressive Governors Palace, intricate Dove's Temple and grand Nuns Quadrangle. The archaeological structures and buildings located throughout Uxmal are ornamented with geometrical figures and masks of the rain god, Chaac. The rain god was considered by the Maya people as one of the most important of their deities.
Have lunch at either the beautiful Hacienda Uxmal or in the gardens of the Lodge of Uxmal surrounded by unique Maya Palapas.

Then visit the Eco Museo del Cacao and learn about the history of cocoa, its importance to the Mayas, the way it is cultivated and the traditional process to make chocolate.

Next visit Kabah, a Puuc-style city that flourished around the year 800 AD. Kabah is known as the second largest religious center in the Puuc-style. (Puuc is the Mayan name given to a series of low-lying hills with a unique culture and style.)
After sightseeing, enjoy the beautiful pool and gardens of the Hacienda Uxmal Hotel.

We will depart at 4:00 pm from Uxmal in order to be in Merida around 5:00 pm.




Recomendations:

Light sportswear
Comfortable shoes
Hat
Camera
Biodegradable sunblock


Tour Includes:
• Semi private service
• Experience an insight into the Mayan Culture like no other.
• Meals in the best hotel in the area.
• Free use of the hotel´s facilities.
• Direct trip to Uxmal with no "tourist trap" shopping stopovers.
• Roundtrip Mercedes Benz transportation.
• Pick up service at all major hotels.
• Gray Line certified, bilingual, official guide.
• Visit to the Eco Museo del Cacao.
• Free use of The Lodge at Uxmal facilities: swimming pool, towel, lounge chairs.
• Meals based on a House selection menu.
• Free access to Uxmal's First Explorers Gallery located at the main house of the Hotel Hacienda Uxmal, favorite of Royalty and dignitaries.


Departure Days:
Monday
Tuesday
Wednesday
Thursday
Friday
Saturday
Sunday