Chichen Itza
Traditional Day Tour to Chichén Itza from Mérida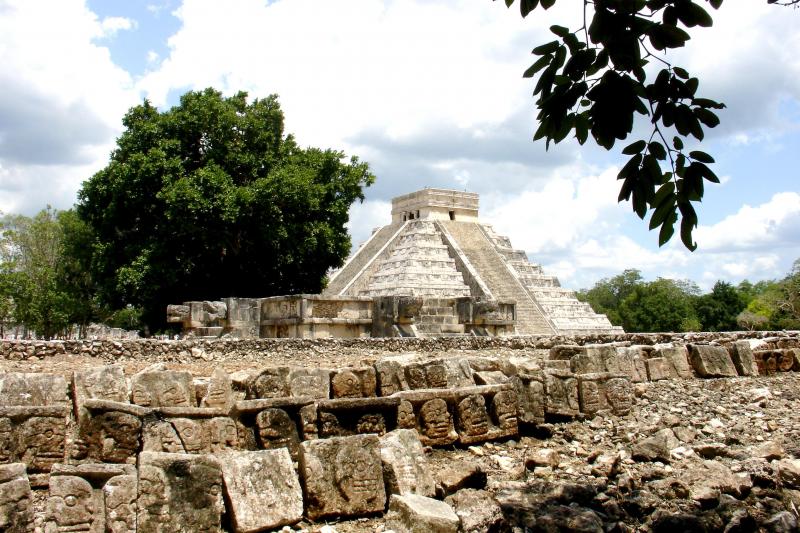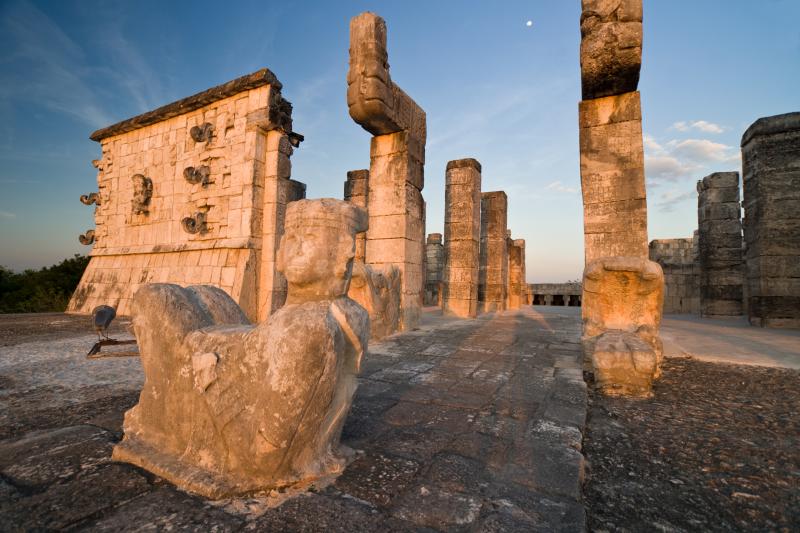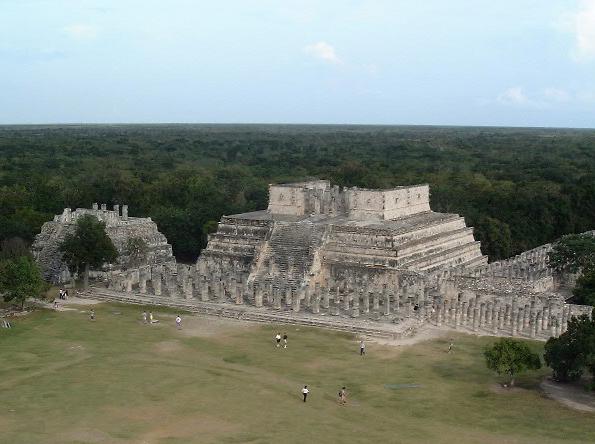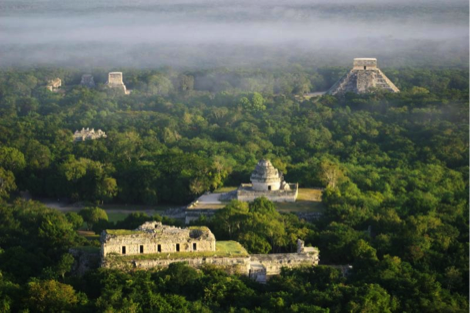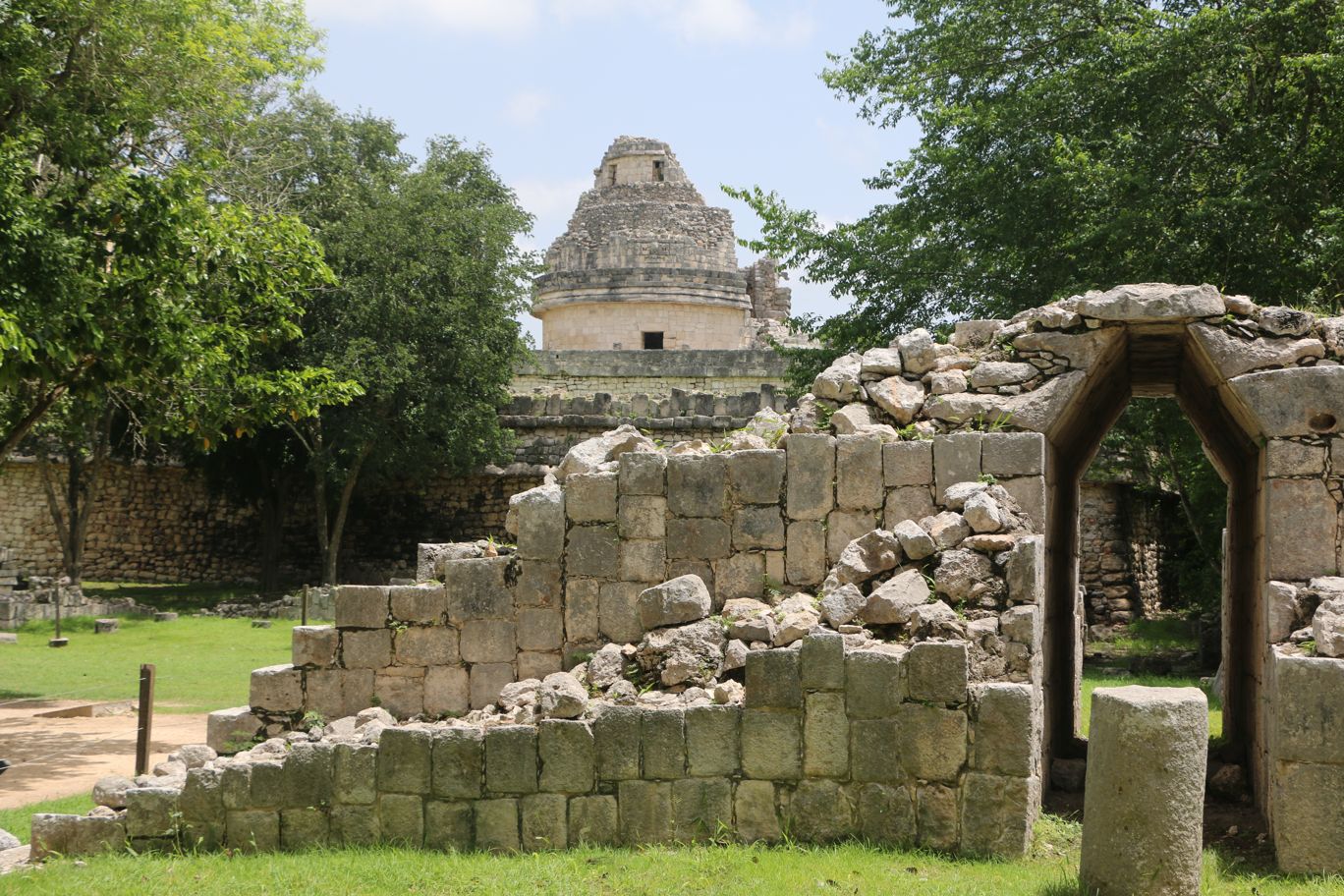 •Operated since 1921. The Longest running day tour in Mexico!
•You will visit the Temples in the Central (classic period) & the Northern (Toltec Period) of Chichen Itza. Full two hours of a guided tour free time to re-enter & visit on your own!
•Access the Temples at Chichen Itza from our own private entrance with no wait lines. Enter and exit the park as many times as you want! THE MAYALAND RESORT IS UNIQUELY LOCATED INSIDE CHICHEN ITZA'S SACRED GROUNDS, ADJACENT TO THE TEMPLES.
•Use the facilities of the amazing Mayaland Resort, multiple times Conde Nast winner and National Geographic Favorite since 1936! As your base INSIDE the Archeological Park in Chichén Itza. Free use of our swimming pool and free access to the Xtoloc Cenote and our mile long, 100 acre, native, Tropical Botanical Gardens.
•Mexican, Yucatecan and international cuisine served buffet style. All you care to have!
•Guided tour by professional, experienced, Licensed Gray Line Guides. •Direct trip to Chichén Itza, with no "tourist trap" shopping stopovers our competitors use!

Our excursion begins by picking you up in a 16 seated Van (small groups and luxurious comfort!) at 9:00 am from the lobbies of all major Mérida hotels. After arriving at the Mayaland Hotel,
we will head directly to the archaeological site through our private entrance. Our certified tour guide will take you on a 2 hours tour exploring the secrets of the ancient Mayan Civilization.

Your guide will explain the historical significance of all of the most important temples of this ancient city before leaving you to enjoy Chichen Itza at your own pace. Admire the Pyramid of Kukulcán, one of the 7 Wonders of the New World, the Temple of the Warriors, The Ball Court, The Observatory, The Nunnery and beautifully conserved smaller temples in their vicinity.

Take pictures. After your visit to the site, you will enjoy a delicious buffet lunch at the Mayaland Hotel. During lunch you will be entertained by our traditional Yucatan music and dance performances by the Mayaland regional ballet.




Recomendations:

Light sportswear
Comfortable shoes
Hat
Camera
Biodegradable sunblock


Tour Includes:

First Class air conditioned Mercedes Benz Sprinter vehicle
Pick up service at your hotel in Merida.
Free use of the facilities of the Mayaland Hotel; swimming pool, lounge chairs and botanical garden.
Certified English speaking guide during the day.

Not includes:

the entrance fee to Chichen Itza that has a cost of $222 MXP per person or $15 USD approx.



Departure Days:
Monday
Tuesday
Wednesday
Thursday
Friday
Saturday
Sunday


Departures:
9:00 am
3:30 pm