OFF ROAD ZIP LINE-BIDGES -FLIGHT AND CHALLANGE JUNGLE EXPEDITION
The xtreme of everything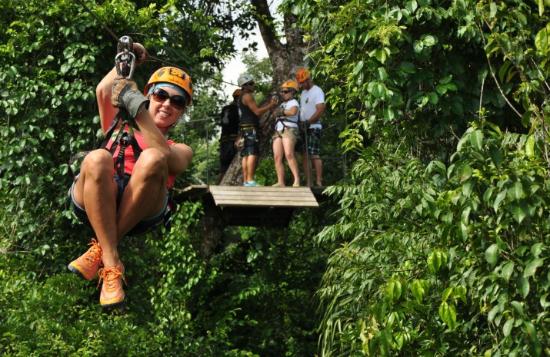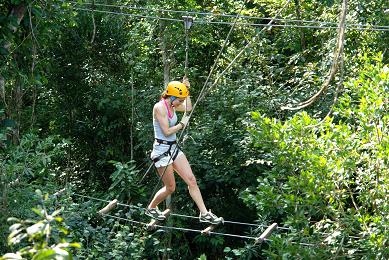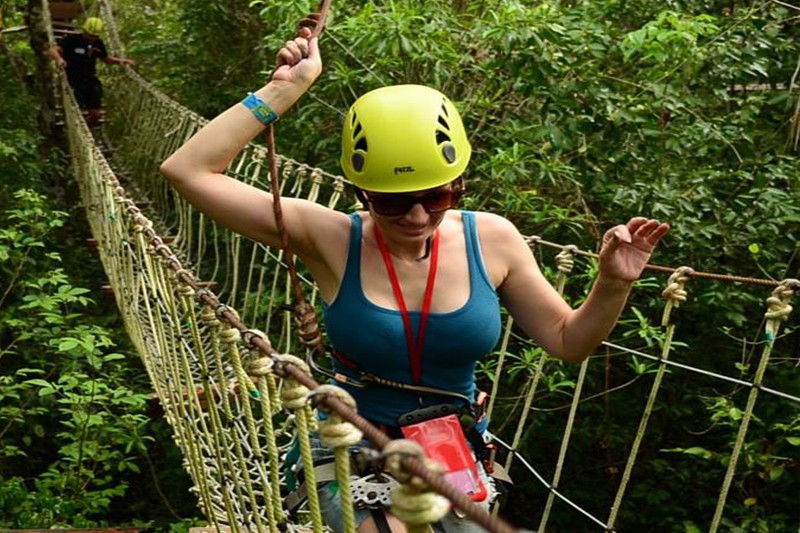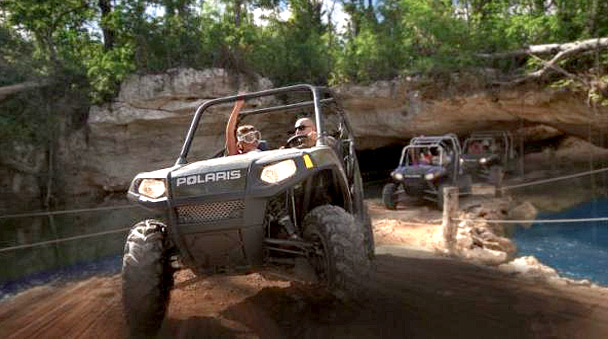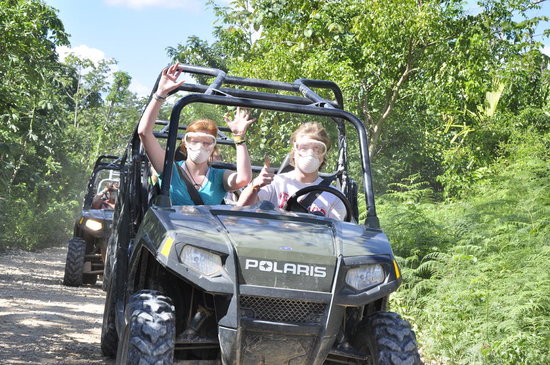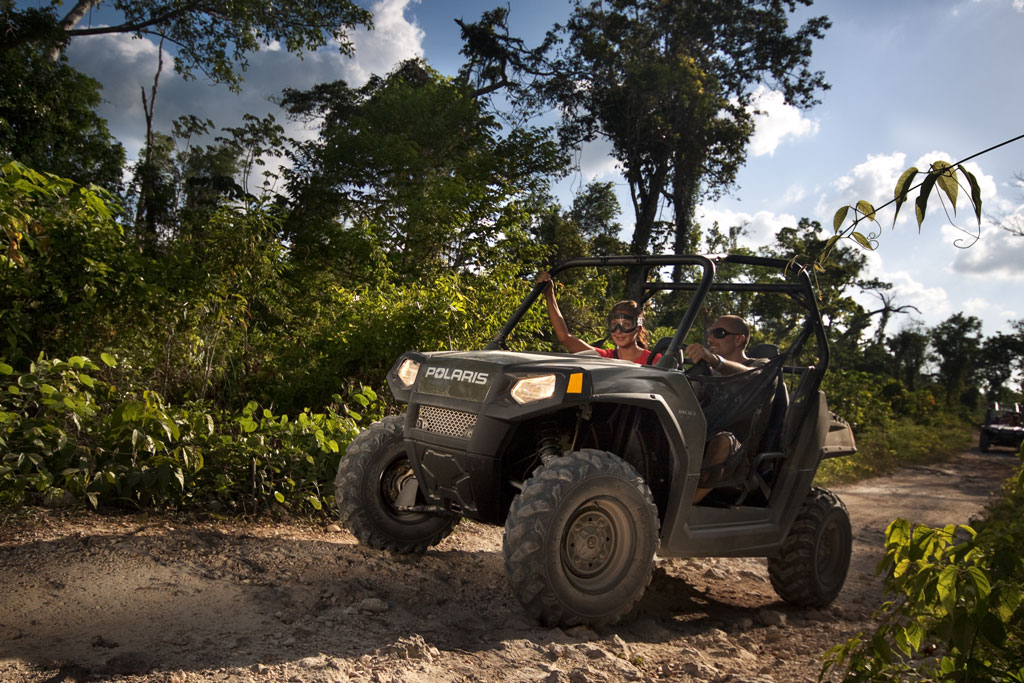 Our excursion begins by picking you up at the lobby of your hotel, and our journey begins towards the community of Central Vallarta, where our park is located, just 40 minutes away from Cancun or Playa del Carmen.

At your arrival, you'll be greeted by our guides at the "Palapa Zatara", this beautiful palapa has first class services including W/C, lockers, restaurant deck & bar, all in a unique ambiance, after check-in, our first activity will be the "Extreme Canopy Tour".
 
In order to do this our staff will equip each guest with harnesses, security pulleys, helmets and gloves, our personal will be in charge that all equipment is properly fitted. Since security is a fundamental part of our park, precise instructions will be given on how the activity must be performed. 
 
Our circuit includes 9 zip lines where guests will be able to admire the great vegetation and the awesome fauna of the region. The next activity will be our famous "Skywalk", a circuit of 4 hanging bridges that will thrill our participants, with a high rope trail that make balance and coordination a fundamental on this track. You will finish with a unique test our "Parachute Jump", a bungee type rope that will make you feel the adrenaline running in your body.
 
After this amazing activity, get ready to board one of our "Polaris Ranger RZR", an all terrain buggy's, to rally through our magical pathways in a 30 minutes ride into our cenote "Lukuma", this huge natural swimmable cavern will dazzle you with its natural beauty. In order to drive the vehicles, you must be 16 years minimum, valid ID and credit card required.
 
Back to Palapa Zatara's premises a complimentary light lunch and water will be waiting. Photos, videos, additional extreme activities, snacks and souvenirs can be bought in our "palapa".

Questions?
What is the maximum weight to do the Zip line? The maximum weight limit for the Zip lines is 150 kilos or 330 pounds.
Is there food? Yes, a light lunch is served which consists of grilled chicken, rice and beans.
How high are the zip lines above the jungle floor?The highest platform is 65 feet (20 meters) above the jungle floor. The average platform takeoff height is 50 feet.
How much climbing (up or down) is involved in the zip line tour? The climbing involved if for you to gain altitude to depart on the first zip line. Then as you go from zip line tower to zip line tower you will be climbing some steps again to gain height.
Will we see wild animals? Yes with luck you will see jungle birds including parrots, spider monkeys, white tailed deer and other local jungle animals.
Are the Zip lines safe? The zip lines are extremely safe as all the equipment and the zip lines themselves are designed to carry several times the weight they actually carry.
After the tour do we get to buy souvenirs? Yes you will get an opportunity to buy souvenirs during your stay. At this time we do not offer clothes on our website so buy your caps and shirts at the park.

IMPORTANT INFORMATION:
• Age: Minimum age: +8 years to drive you must be 16 years old; have a valid ID, and credit card for security deposit.
• Duration: Half day tour (approx. 6 hours)
• Departure time: 9:00am and 1:00pm
• This Expedition Operates: Monday to Saturday.

Recomendations:
• Wear light clothing and comfortable shoes
• Wear Sunglasses.
• Wear a hat or cap. Wear sun protection.
• Bring: a bathing suit, a towel, and
• Extra money for photos, videos and souvenirs
Tour Includes:
• First class airconditioned vehicle
• Pick up and drop off in most of the hotels
• Extreme Zip line Circuit
• Skywalk (aerial bridges)
• Parachute jump (optional)
• Offroad Polaris RZR
• Offroad training circuit
• Cenote swim
• Light lunch
• Bottle of purified water
• Passengers insurance
• Taxes



Departure Days:
Monday
Tuesday
Wednesday
Thursday
Friday
Saturday


Departures:
9:00 am
1:00 pm